Canadian Regulatory 'Sandbox' Seeks to Avoid Crypto Coin Quicksand
By
Testing net for ICOs exempts them from some securities rules

But Kik takes its $125 million ICO outside of country anyway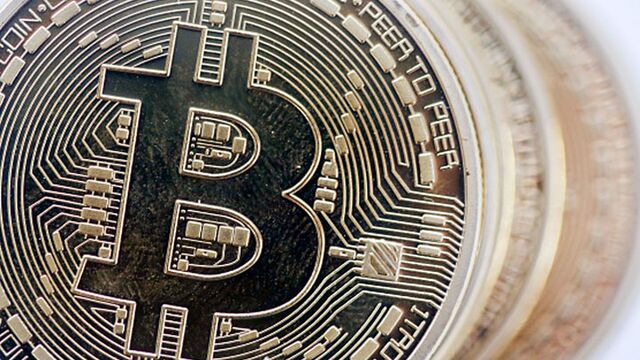 New guidance for issuing digital currencies in Canada may make them safer for investors but they've also prompted one company to shun its home country as it kicks off one of the largest initial coin offerings to date.
The experience of Impak Finance Inc., which launched Canada's first ICO with regulatory blessing this year, and Kik Interactive Inc., which decided to exclude the country's investors from its planned $125 million offering, underscores the difficulty for countries grappling with a $2 billion market that's been a magnet for fraud while trying to nurture financial innovation.
Canadian regulators said in August that ICOs -- companies that raise funds by issuing their own cryptocurrency -- may be considered securities, requiring them to comply with a raft of rules, including ensuring the identity checks of their investors. At the same time, the Canadian Securities Administrators, which represent provincial regulators, have created a "sandbox" that provides firms relief from securities laws for a limited time under certain conditions, to test new ways of raising capital. 
Impak, which launched its ICO in August, says going through regulators may have lost the company millions of dollars but it was worth it to ensure the legitimacy of its investors.
"What we don't want is pump and dump speculators that buy the stock and sell as soon as it grows 40 percent to 50 percent," Paul Allard, chief executive officer of the Montreal-based firm, said in a phone interview. Impak, which plans to invest in socially responsible companies, has raised C$1.4 million ($1.1 million) and will test it's ICO for two years under conditions laid out by Quebec's financial regulator.
'Weak Guidance'
China has banned ICOs, Hong Kong regulators are looking into ICOs to protect small investors and the U.S. Securities and Exchange Commission is monitoring digital coin sales after warning in July that ICOs and cryptocurrency exchanges are subject to U.S. law. The CSA has also said it would consider whether an ICO is a security on a case by case basis.
Impak's regulatory success comes as Kik, backed by Tencent Holdings Ltd., decided to exclude Canadians from its ICO, citing "weak guidance" from the Ontario Securities Commission (OSC), the regulator for the country's most populous province. 
Waterloo, Ontario-based Kik said it had provided the OSC with information it thought it needed but didn't have enough feedback from the regulator on whether it would be considered a security. Kik featured the "most stringent registration process of any token sale to date," Ashley Goldstein, a spokeswoman for Kik said in an email.
'Selfie ID'
"We asked registrants to share their social security numbers, passports, address, legal name and asked them to upload a selfie to verify identification," Goldstein said. Kik said in an email that it used guidelines from the OSC for making distributions outside Canada.
The OSC said it provided detailed guidance with its CSA counterparts for businesses contemplating cryptocurrency offerings.
Allard said Impak's process may have deterred speculative investors who didn't want to go through the identity check process but it's also attracted new investors -- 46 percent of more than 2,200 participants in Impak coin were first-time investors in the cryptocurrency world.
Going through the regulatory process also provides more protection from any retroactive legal costs, said Eamon Leonard, Impak's spokesman. This stands in contrast to the U.S., where he said there's no "definitive guidance" on ICOs from the SEC.
"All the SEC is saying, is 'Hey watch out, if we consider it a security, we might go after you,'" Leonard said. "They haven't said what it is you're supposed to do: it's a complete unknown."
Kik has raised the equivalent of about $96 million so far in its ICO at today's price, according to the company.
— With assistance by Lily Katz, and Olga Kharif
Before it's here, it's on the Bloomberg Terminal.
LEARN MORE