The New Fed Team Will Inherit Inflation Miss That's Mystifying Yellen
By
By early 2018, turnover to reshape Fed's policy-setting board

'Do they believe the wolf is coming," or will they not worry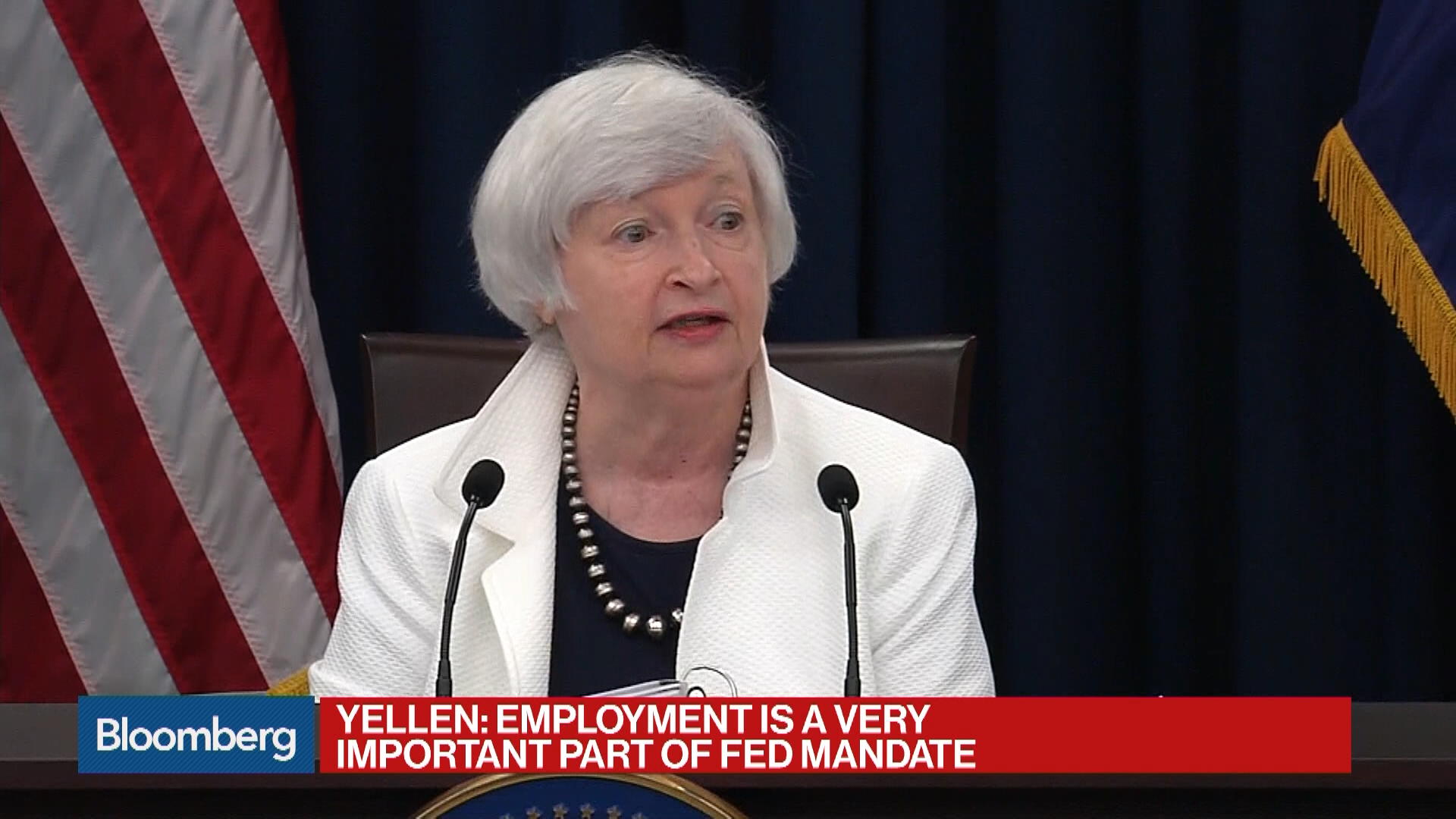 Federal Reserve Chair Janet Yellen's inflation strategy may have a shelf life of about four months. After that, a gang of newcomers might have to decide what to do next.
Given such unknowns, central bank transitions are risky for investors. That's one reason U.S. presidents have a long history of reappointing Fed chiefs. By early 2018, as many as three new governors and a vice chairman will have the power to decide whether they maintain Yellen's strategy of gradually hiking into an inflation "mystery," as she calls it. Yellen's four-year term as chair ends in February, and an extension isn't guaranteed.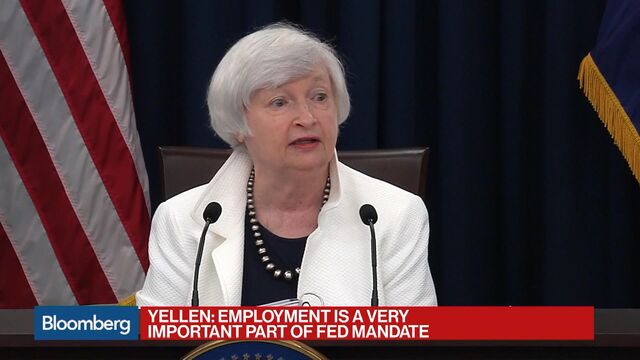 "They will have to decide how much weight they put on this view that the Fed has" of inflation being temporarily low, said Torsten Slok, chief international economist at Deutsche Bank AG. "Do they believe the wolf is coming or will they say there is no wolf to worry about?"
The change in leadership at the top of the world's most important central bank "is incredibly under-appreciated by financial markets," he added.
President Donald Trump has said Yellen is under consideration for a second four-year term, though the White House is also reviewing at least six other candidates. Some, such as Stanford University economist John Taylor and former Fed Governor Kevin Warsh, have argued that monetary policy enjoys too much discretion and lacks a clear strategy. Today's inflation debate, however, doesn't really advantage rigid, model-based policy, or even presentations of certainty about what is happening in the economy.
"Most of the names being considered would offer little continuity with Yellen's approach," said Michael Feroli, chief U.S. economist at JP Morgan Chase & Co in New York. "For many of them, inflation theories may take precedence over the inflation data."
Missed Goal
The Fed has missed its 2 percent inflation target for most of the past five years. Tightening labor market conditions in the past few years have helped lower the jobless rate to 4.4 percent in August, below the Fed's 4.6 percent estimate of a rate that represents the full use of labor market resources.
The personal consumption expenditures price index, minus food and energy, averaged 1.6 percent during Yellen's term. Future readings of the Fed's preferred inflation gauge could be distorted by the effects of hurricanes. Nonetheless, U.S. central bankers on Wednesday presented an interest-rate path that suggests they will continue hiking despite the persistent inflation-target miss.
It's a policy that incorporates aggressive assumptions about what isn't really knowable at this time: what low rates of unemployment will eventually push up wages resulting in higher spending and more flexibility by companies to raise prices. It is a strategy that is also trying to balance assumptions about what interest rate the economy needs to prevent overheating of credit-sensitive sectors, such as financial markets, housing and investment. The last thing Fed officials want is another bubble.

No American business or consumer is suffering because inflation rose by just 1.4 percent, according to the Fed's preferred measure, for the year ending in July. Nor are there prevalent signs that a deflationary psychology -- where people delay purchases in expectation of buying something cheaper later -- is taking hold. Earnings call transcripts suggest businesses will take mark-ups where they can get them. Indeed, most Americans would hardly notice a difference between inflation of 1.4 percent and 2 percent.
The problem is that the Fed has stated its inflation goal as 2 percent. A persistent miss could gradually erode confidence that they will ever hit it. Expectations about future prices would slope lower, making it more difficult to push prices up. Eventually, credibility would deteriorate.
Right now, the evidence from expectations is mixed. Some survey measures, such as one from the New York Fed, show expectations in a gradual decline. Others, such as the Philadelphia Fed's Survey of Professional Forecasters, are "rock solid," to use Yellen's phrasing from her press conference.
"I will not say the committee clearly understands what are the causes" of low inflation now, Yellen told reporters after keeping rates on hold and announcing an October start of a plan to reduce the Fed's $4.5 trillion balance sheet. "Frankly, the low inflation is more broad-based than just idiosyncratic things. The fact that inflation is unusually low this year does not mean that that's going to continue on."
Inflation Shift
Mark Carney, the governor of the Bank of England, in a speech at the International Monetary Fund Sept. 18, warned that the forces pushing prices lower may be much more inertial and permanent, however. It points to a need of at least preparation for a strategic shift, something there is little sign of at the Fed as the transition approaches.
"The combination of the growing contestability of markets and prolonged synchronized weak demand may be restraining wage expectations," Carney said. "Technological changes, particularly those which could globalize markets for many services, may extend and deepen trend global disinflation."
Fed officials have frequently put policy on hold when faced with large uncertainties. That's what they did in 2015 and 2016 when faced with a number of shocks such as an oil price bust, slowing growth in China and the Brexit vote in June 2016.
Now, the global growth outlook looks stronger, the U.S. economy has exceeded estimates of full employment, and some stock indexes are hitting record highs. For the new governors coming to the Fed, there is no better time to lead the central bank: unemployment is low, inflation is low, the financial system is stronger.
Yet unanswered questions -- mysteries to Yellen -- about how the post-recession economy and globalization are changing consumer and business behaviors are everywhere.
"Before, they had nice, neat narratives about why inflation is low. Now, they have no narrative," said Julia Coronado, president and founder of Macropolicy Perspectives LLC in New York. "This handoff is occurring at a very uncertain time."
Before it's here, it's on the Bloomberg Terminal.
LEARN MORE