Manafort Urges Justice Department to Release Any Wiretaps of Him
By
CNN said FBI obtained 2 secret court warrants to tape Manafort

Former Trump campaign manager calls for investigation of leak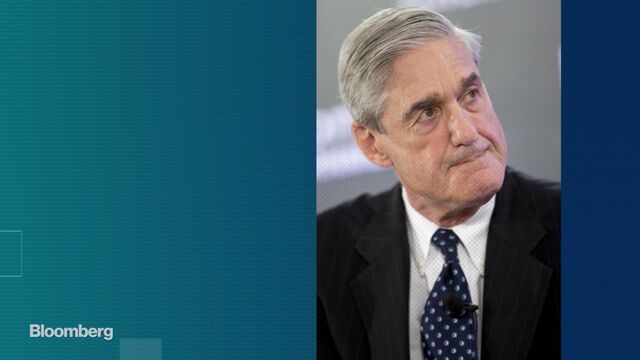 Paul Manafort, the former campaign chairman for President Donald Trump, called on the Justice Department's inspector general to investigate leaks after CNN reported that the FBI conducted separate wiretap investigations of him before and after the election last year.
The network said Monday that a secret court order authorized a wiretap of Manafort between 2014 and early 2016 under the Foreign Intelligence Surveillance Act, and the FBI obtained a second FISA court order extending into early this year.
The FBI is investigating ties between Russian officials and the Trump campaign, and whether Trump or any of his associates colluded with Moscow or committed any crimes. Special Counsel Robert Mueller, who was appointed to oversee the probe this year, has obtained details of the communications, CNN said.
"If true, it is a felony to reveal the existence of a FISA warrant, regardless
of the fact that no charges ever emerged," Manafort spokesman Jason Maloni said in a statement on Tuesday. The Justice Department's inspector general "should immediately conduct an investigation into these leaks and to examine the motivations behind a previous administration's effort to surveil a political opponent." 
Manafort also requested that the Justice Department release "any intercepts involving him and any non-Americans so interested parties can come to the same conclusion as the DOJ -- there is nothing there," Maloni said.
Representatives for the FBI and Mueller declined to comment.
Foreign Payments
Manafort, a longtime political consultant, received $17.1 million for his work with a Ukrainian political party, according to a foreign agent registration document he filed with the U.S. government in June. Manafort's retroactive filing covered his work on behalf of Ukraine's pro-Russian Party of Regions in 2012 and 2013.
Manafort joined Trump's campaign in March 2016 and was campaign manager from June to August 2016. He has worked extensively in Ukraine, including with Kremlin-backed former President Viktor Yanukovych.
In July, FBI agents raided his home in Virginia and gathered documents. The New York Times reported Monday that agents took document binders and copied computer files, looking for evidence that Manafort set up secret offshore bank accounts. Mueller's prosecutors warned Manafort that they planned to indict him, the newspaper reported, citing two people close to the investigation that it didn't identify.
— With assistance by Chris Strohm
Before it's here, it's on the Bloomberg Terminal.
LEARN MORE