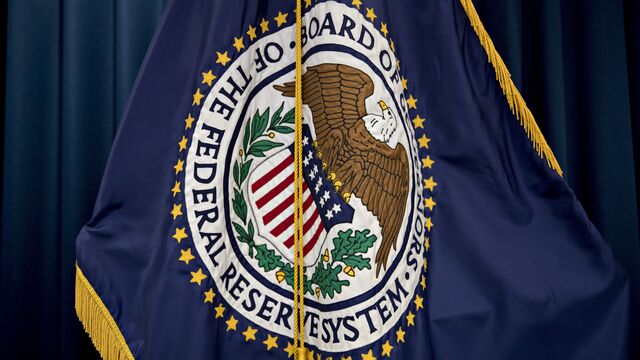 The U.S. Federal Reserve has fired the starting gun. On Sept. 20, the central bank announced it will begin winding down its balance sheet beginning in October. Thus ends a decade of policy-making experimentation, in which the Fed purchased vast quantities of government bonds and mortgage-backed securities to help pull the U.S. economy from the brink of disaster. That rescue, known as quantitative easing, was designed to promote economic growth by keeping long-term interest rates low, but it also bloated the Fed's balance sheet to an unheard-of $4.5 trillion. The Fed stopped its buying spree in 2014, but purposely refrained from shrinking its balance sheet until it was sure the economy was good and ready. To Fed Chair Janet Yellen and the rest of the Federal Open Market Committee, that moment has arrived.
1. What's the big deal?
The Fed's balance sheet is equivalent to about a quarter of U.S. gross domestic product. By holding down yields on Treasury securities and mortgage-backed debt, the Fed made it cheaper for the U.S. government to finance its budget deficits and for home buyers to take out a loan. It reduced costs for companies in China and other emerging markets that borrow in dollars. It also had important implications for financial markets. The Fed's purchases made U.S. Treasury securities more expensive, thus encouraging investors to buy stocks instead. This way, the Fed has helped fuel the huge run-up in equity prices since 2009.
2. What happens next?
The Fed will reduce its bond stockpile by starting off with small, monthly reductions of $6 billion of Treasury debt and $4 billion of mortgage-backed securities. It will gradually increase that to a maximum of $30 billion and $20 billion, respectively. Rather than selling securities outright, it will allow bonds to "roll off," which means effectively pocketing, rather than reinvesting, the proceeds of bonds as they mature. (The Fed currently reinvests those proceeds by buying more bonds.) Policy makers hope their careful preparations will ensure that any market reaction will be muted.
3. How did markets react?
After the announcement, prices for Treasuries and shares rose slightly, while the dollar gained against the euro and the pound. But those reactions were seen as subdued, considering the enormity of the Fed's challenges ahead. One reason is that the Fed's unwinding has been widely signaled and will be very gradual. Another explanation is that central banks in Japan and Europe are still buying assets for their quantitative-easing programs.
4. Has this ever been done before?
No. That's why investors and borrowers don't know what to expect. While the reaction so far has been subdued, some portents aren't particularly good: When then-Fed Chairman Ben Bernanke suggested in May 2013 that the central bank was just considering scaling back its bond purchases, financial markets took fright. The subsequent rise in long-term interest rates hit the U.S. housing industry and emerging markets hard. The fallout was significant enough to earn a sobriquet in the financial markets: the taper tantrum.
5. Why is the Fed doing this now?
Even though inflation remains below the Fed's 2 percent target, Fed officials think the economy is doing fine. The Fed has begun slowly raising interest rates to head off the risk of overheating, now that unemployment has fallen to 4.4 percent. Some Fed officials also worry that its big bond holdings are causing distortions in the financial markets, prompting investors to take on more risks than they should. Others are concerned that the central bank is favoring the housing industry over the rest of the economy by keeping mortgage-backed securities in its portfolio. But an unspoken reason for acting is political. Republican lawmakers were sharply critical of the Fed's QE programs, charging that the central bank was making it easier for President Barack Obama to run big budget deficits. By reducing the balance sheet, Fed insiders are hoping to defuse some of that criticism and protect the central bank's political independence.
6. Can the Fed minimize the fallout?
It thinks so. Shrinking the balance sheet is another way of tightening. Some analysts say it could have an even bigger effect on the U.S. and global economies than raising short-term interest rates. To avoid over-tightening, New York Fed President William Dudley has suggested that the central bank could take a temporary break from raising interest rates once it begins scaling back its balance sheet. The Fed's own Sept. 20 forecast, however, calls for another rate increase in 2017 -- on top of two this year so far -- and three more in 2018.
7. How long will all this take?
Yellen has suggested it will last a few years. A lot depends on how far the Fed wants to go -- a decision that policy makers have decided to put off for now. The Fed chair has said that the balance sheet ultimately will be "appreciably" smaller than it is now though larger than it was before the crisis, when it was just under $1 trillion.
8. What's in the Fed's portfolio, anyway?
The central bank owns about $2.5 trillion in U.S. Treasury securities. That's equivalent to about 18 percent of the government debt held by the public. Its holdings of mortgage-backed securities total about $1.8 trillion, representing more than a quarter of that market. The rest of its $4.5 trillion portfolio consists of such assets as swaps with foreign central banks, overnight loans of securities and foreign currencies.
The Reference Shelf
Before it's here, it's on the Bloomberg Terminal.
LEARN MORE