Tony Blair Puts Chances of Brexit Being Reversed at 30 Percent
By and
Former prime minister calls for second vote on terms of split

Warns that May might not be able to get parliament's backing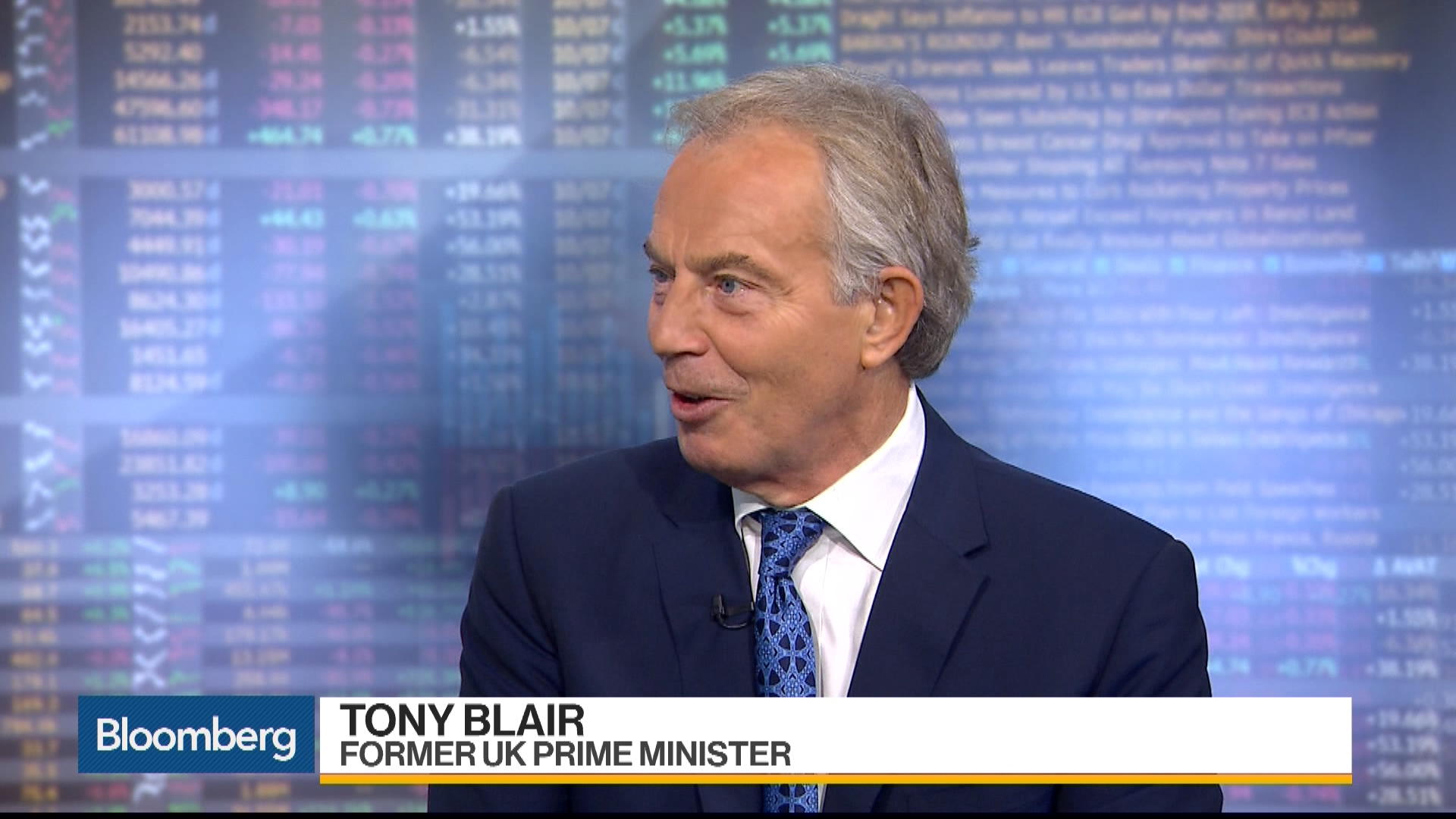 Former Prime Minister Tony Blair said there is a 30 percent chance that Britain's decision to quit the European Union will be reversed.
In an interview with Bloomberg TV in New York, Blair said voters should be given a second opportunity to decide on Brexit once the outcome becomes more clear. He was prime minister between 1997 and 2007.
"I still have some difficulty seeing how, after the general election which produced a hung parliament in the U.K., this government is going to get its form of Brexit through," Blair said.
"I think there's around about a 30 percent chance it's changed, but a lot will depend on how the debate develops over this year." Blair later clarified in an interview off camera that he believes there's a 30 percent chance the split won't happen at all.
Asked whether if he was in Prime Minister Theresa May's shoes he would fire Boris Johnson for insubordination over Brexit policy, he demurred: " Well I wouldn't be happy."
Before it's here, it's on the Bloomberg Terminal.
LEARN MORE