Government Proceeds With Plan to Put Harriet Tubman on the $20 Bill
By
Resdesign in early stage, will be issued after 2026: Treasury

Obama-era initiative not high priority, will review: Mnuchin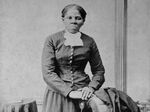 The U.S. government agency that prints currency notes hasn't been instructed to take Harriet Tubman's picture off new $20 note redesign project and is proceeding with the Obama administration's plan.
Treasury Secretary Steven Mnuchin said last month he would review the Obama-era initiative, adding that it's not a high priority amid a heavy policy agenda that includes the first major tax overhaul in three decades. The department's Bureau of Engraving and Printing said it has not received any orders to slow or halt the redesign.
The bureau "is still following current guidance," spokeswoman Lydia Washington said in an emailed reply to questions. "The redesign of the next currency series is still in the early stages and the Secretary of the Treasury approves all final currency designs."
Asked in a CNBC interview on Aug. 31 whether Mnuchin supports his predecessor's decision to put Tubman on $20 bills, he said: "People have been on the bills for a long period of time," Mnuchin said. "This is something we will consider." The top issue to consider when redesigning notes is security against counterfeiting, he said.
Tubman, a former slave who helped others to freedom, was to become the first woman and first minority to appear on U.S. paper currency. Andrew Jackson, the seventh U.S. president, is currently on $20 bills.
A decision to drop plans to replace Jackson, a slaveholder who advocated the removal of Native Americans from the U.S., with Tubman could prompt criticism that would be amplified by the controversy surrounding President Donald Trump's statements following violence at a Charlottesville, Virginia, protest last month. The president said "both sides" of the clashes between white supremacist protesters and opposition demonstrators were to blame.
Mnuchin as Loudest Trump Defender Keeps Economic Plan Moving
Trump is known to be a fan of Jackson. During his campaign, he said the movement to replace Jackson with Tubman was "pure political correctness."
Treasury's engraving and printing bureau said that the currency redesign timeline is driven by "security feature development." The $10 note is in line to be the next bill redesigned and expected to release in 2026, followed by the $5 bill and then the $20 bill. Issue dates are released by the Federal Reserve's board after production is underway, according to the bureau.
Before it's here, it's on the Bloomberg Terminal.
LEARN MORE