Toys 'R' Us Caught Credit Traders Completely Off Guard
By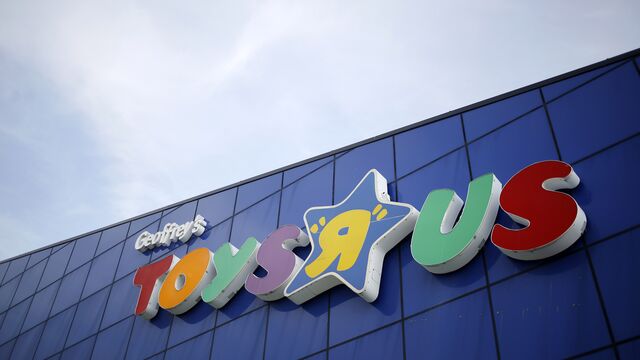 Toys "R" Us Inc., once the go-to store for parents looking for that must-have holiday gift for the kids, is now reorganizing its $5 billion of debt in bankruptcy court. But just two weeks ago, credit markets were giving little indication it was coming.
The day after the U.S. Labor Day holiday, credit-default swaps that allow traders to hedge against losses on the toy merchant's debt were pricing in a low probability of a near-term default -- about 10 percent based on contracts expiring in June. You could insure $10 million of debt on Sept. 5 for an upfront payment of about $300,000. By the end of that week, the upfront cost had surged to $2.5 million. By Monday, the eve of the bankruptcy filing, it was $7.7 million.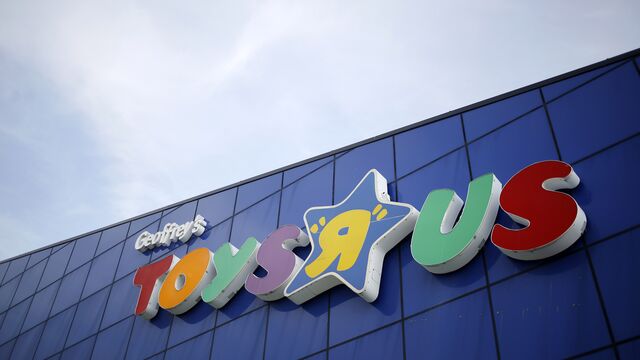 The shock is perhaps illustrated best by Toys "R" Us's CDS curve, which shows how credit traders rushed to hedge as the retailer teetered on Chapter 11.
CDS Curve Inversion
Here is what the curve looked like Sept. 5:

Here is what it looked like yesterday:

Toys "R" Us bonds maturing in Oct. 2018 paint a similar picture. The 7.375 percent notes traded for as little as 18.6 cents during Monday's session, according to Trace, the bond-price reporting system of the Financial Industry Regulatory Authority. That's down from 97.25 cents on Sept. 5.
Before it's here, it's on the Bloomberg Terminal.
LEARN MORE