North Korea's Delegation Gets Front-Row Seats for Trump's UN Speech
By and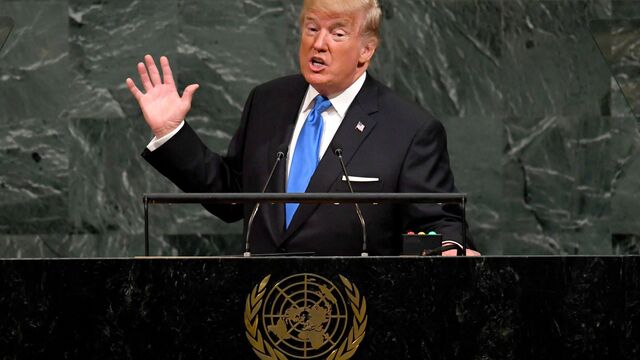 Follow @bpolitics for all the latest news, and sign up for our daily Balance of Power newsletter.
When Donald Trump takes the podium in a few minutes to address the United Nations General Assembly for the first time, some of the best seats in the house will be filled by North Korea's delegation.
Under the UN's seating lottery at the General Assembly meeting this year, North Korea was assigned a front-row seat almost directly in front of the podium. The U.S. president is expected to single out North Korea for its nuclear and ballistic missile programs, which have prompted two recent rounds of economic sanctions at the Security Council.
Of course, North Korea might miss Trump's speech if the country's delegation decides to leave before it starts. Or, they could get up right in the middle of Trump's talk, sending their own unmistakable signal to the man they view as their chief antagonist on the global stage.
Before it's here, it's on the Bloomberg Terminal.
LEARN MORE