It's Not Just Toys 'R' Us. More Credit Weak Spots Emerge
By
Face-value of junk debt trading at distressed prices rises

Credit markets in late-cycle stage, get defensive: MS Says
Beneath the tranquil surface of U.S. credit markets, bearish winds are blowing. Issuer and sector-specific risks are increasing while the pile of debt trading at distressed levels is rising -- evidence the post-crisis debt bull-run is peaking.
That's the alarm sounded by Wall Street arch-bears Morgan Stanley after a deep dive into the shifting credit landscape in recent months, which they reckon vindicates a long-standing call that junk premiums aren't compensating investors for the risks.
One warning sign: The face-value of high-yield debt trading at distressed levels has risen by about $30 billion from March to mid-September.

Another: The dispersion between credit spreads -- the degree to which bonds are priced according to issuer and sector-specific risks -- is slowly rising. That underscores increasing credit concerns that are masked at the index level, as cheap liquidity and low volatility cap risk premiums for companies with stronger balance sheets, according to Morgan Stanley.

Money managers are grappling with an uptick in operational and balance-sheet challenges late in the business cycle, with debt-laden Toys 'R' Us Inc. the latest retailer to file for bankruptcy this week, catching bond markets off guard. Just two weeks ago, credit-default swaps, which allow traders to hedge against losses, were pricing in a low probability of near-term default at about 10 percent based on contracts expiring in June.
"Companies with the weakest fundamentals often show problems first late in a cycle, and the retail sector has many such examples," said Adam Richmond, Morgan Stanley's chief credit strategist.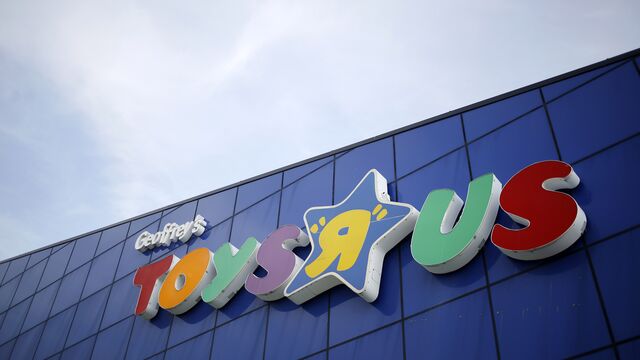 "Investors initially treat those issues as idiosyncratic, and then the problems spread, when credit conditions begin to tighten," he said. "That is how the late cycle can transition to end of cycle."
These risks are hard to see at the index level, with the Bloomberg Barclays U.S. high-yield benchmark up almost 7 percent this year, led by CCC-rated names. Still, the latter has underperformed the broader market over the past two months, suggesting investors are increasingly compelled to price-in deteriorating fundamentals -- reminiscent of a market in its late winter, according to the U.S. lender.
Some 40 speculative-grade bonds denominated in the U.S. currency traded below 80 cents on the dollar -- one rough rule of thumb to denote distressed junk names -- at the close of trading Tuesday, compared with 23 obligations in early March, according to Bloomberg data.
"Dispersion in 2015 and 2016 was higher in-line with markets that were more volatile as well there being a strong sectoral component to the selloff, i.e. commodity-sensitive sectors," wrote Vishwas Patkar, credit analyst at the U.S. bank. "This time around, it is notable that we are seeing dispersion rise even though spread levels are very tight -- and there isn't really a one sector story."
Tighter financial conditions will eventually pave the way for higher defaults and wider spreads, suggesting investors should favor higher-quality companies, the bank concludes.
"The market is penalizing weak companies across different sectors," Patkar added. "This is, we believe, yet another late-cycle indicator."
— With assistance by Cecile Gutscher
Before it's here, it's on the Bloomberg Terminal.
LEARN MORE