Why Boris Johnson Is Having Another Go at Disputed Brexit Pledge
By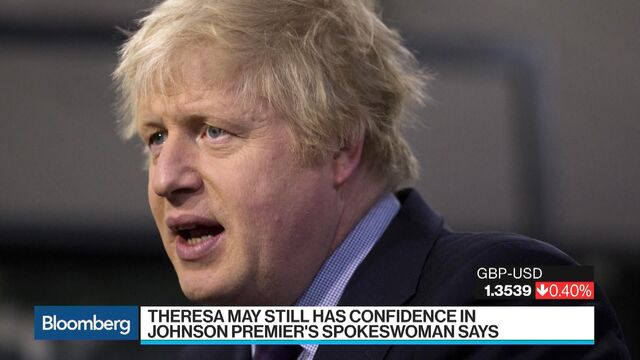 Follow @Brexit for all the latest news, and sign up to our daily Brexit Bulletin newsletter.
Why is Britain's foreign secretary, Boris Johnson, in a fight with the country's statistics chief?
During the 2016 Brexit referendum campaign, a huge amount of energy was devoted to the claim, made by those pushing for Leave, that Britain sends 350 million pounds ($476 million) a week to the European Union. Those campaigning for Remain pointed out that this was a gross figure, and that more than half of it comes back.
But whenever the figure was disputed on television, a cheer would go up in the Leave offices, according to someone who worked on the campaign: "That's a row we want to have!'' And they did: Two people arguing about how much EU membership cost Britain worked very nicely to make the point that there was a financial cost.
Since then, the figure, and the bus along whose side it was plastered, have acquired a special place in the demonology of those who oppose Brexit. Dominic Cummings, the campaign director of Vote Leave, has said that promising to give the money to the National Health Service made the difference in the campaign.
By repeating the figure, Johnson signaled that he is standing by the highest profile promise of the Brexit campaign. He may also be trying to redefine what he meant exactly with the pledge. He probably didn't expect to get challenged by David Norgrove, the chair of the Statistics Authority, who accused him of a "clear misuse of official statistics.''
Johnson has fought back, but he finds himself arguing about who can be trusted on numbers: himself, or the head of statistics.
Before it's here, it's on the Bloomberg Terminal.
LEARN MORE