Tillerson Vows 'Peaceful Pressure Campaign' Against North Korea
By and
Haley and McMaster offer differing views about sanctions

National security adviser says 'all options are on the table'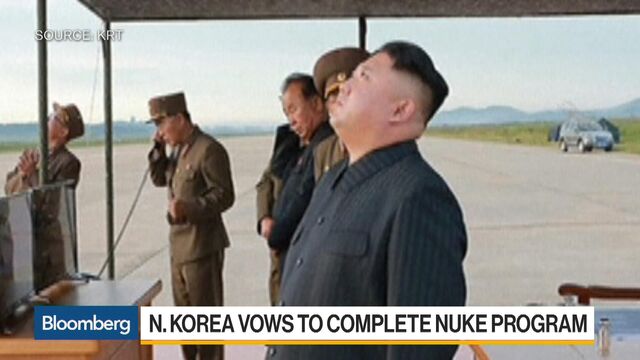 The U.S. seeks a peaceful resolution but is prepared to use military force if diplomatic efforts fail to end the nuclear standoff with North Korea, said Secretary of State Rex Tillerson.
"If our diplomatic efforts fail, though, our military option will be the only one left," Tillerson said on CBS's "Face the Nation." "But be clear: we seek a peaceful solution to this."

The top U.S. diplomat made a rare appearance on a Sunday talk show as President Donald Trump prepares this week to ask allies at the annual United Nations General Assembly to confront the regime's threat. Trump, in a Sunday tweet, mocked North Korean leader Kim Jong Un as "Rocket Man."
Tillerson said the U.S. strategy is to pursue a "peaceful pressure campaign" based on what he called the four "nos": not seeking either regime change or collapse in North Korea, an accelerated re-unification of the Korean peninsula, or a reason to send in military forces.
The UN has passed two rounds of sanctions against North Korea, which has continued nonetheless to advance its nuclear program and test its missile capabilities despite condemnation from the international community.
Feeling the Pinch
UN Ambassador Nikki Haley said Sunday on CNN's "State of the Union" that Pyongyang is "already starting to feel the pinch" from the additional sanctions of more than $1 billion. "We have economically strangled North Korea at this point, and they have said as much," she said.
Trump told reporters on Sept. 12, after the latest Security Council sanctions vote, that sanctions were "not a big deal," and National Security Adviser H.R. McMaster said on Sunday that there are doubts about whether economic measures will be enough to deter the regime. As a result, the U.S. must "make sure all options are under development," he said on ABC's "This Week."
McMaster said Kim must relinquish his nuclear weapons because Trump won't tolerate the threat. Asked whether he was saying the president will strike if Kim doesn't end his nuclear program, McMaster said, "he's been very clear about that, that all options are on the table."
Haley said Trump's recent comment about raining "fire and fury" on North Korea wasn't an empty threat, and that she's "perfectly happy" having Defense Secretary James Mattis take over with military options if diplomacy fails.

Diplomatic Remedies
"We were being responsible by trying to use every diplomatic possibility that we could possibly do," Haley said on CNN. "We have pretty much exhausted all the things that we could do at the Security Council at this point."
"If the United States has to defend itself or defend its allies in any way, North Korea will be destroyed," she said.

Democratic Senator Dianne Feinstein of California said she doesn't think North Korea will give up its nuclear program, but that diplomatic remedies are still available. China might support a program with a verifiable freeze of North Korea's missile program if it means "no regime change and no war," she said.
"North Korea is not going to give up its program with nothing on the table," Feinstein said on CNN. Feinstein also said U.S. missile defense "isn't perfect" and "I am concerned about the safety of the United States."
Tillerson said on CBS that China, the principal supplier of oil to North Korea, can help exert pressure on Pyongyang by cutting off supplies, and that Russia can stop using 30,000 North Korean guest workers who send their wages home, propping up the economy.
Trump said on Twitter Sunday that he spoke with South Korean President Moon Jae-in on Saturday night and "Asked him how Rocket Man is doing. Long gas lines forming in North Korea. Too bad!"
McMaster said the tweet appears to be a reference to North Korean leader because "that is where the rockets and missiles are coming from."
Watch This Next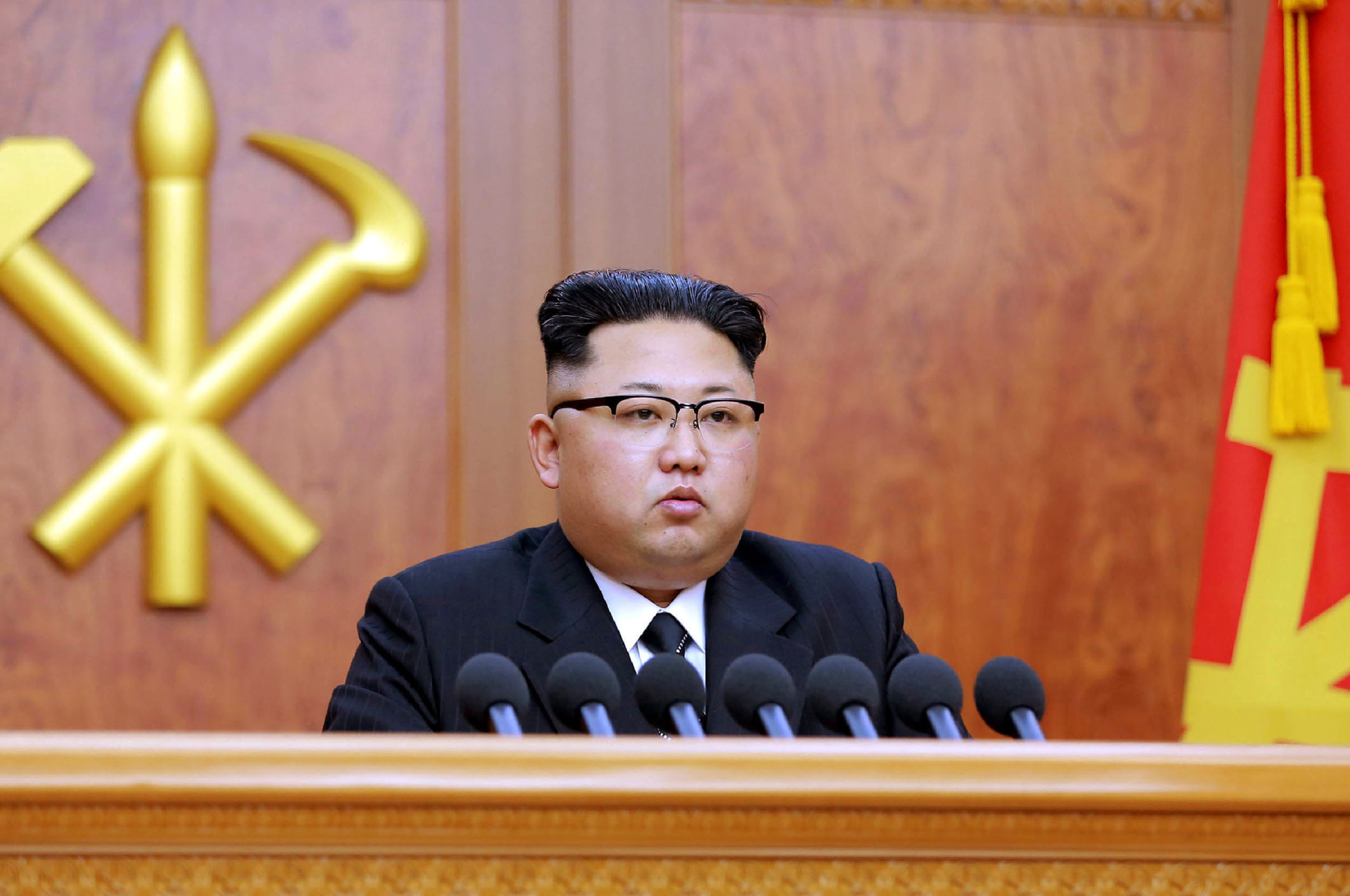 — With assistance by Susan Decker, and Ben Brody
Before it's here, it's on the Bloomberg Terminal.
LEARN MORE