Nordea Faces Client Mutiny in Sweden as Bank Moves Headquarters
By and
Independent broker estimates $628 million in mortgages lost

Sweden's biggest banks say they can see influx from Nordea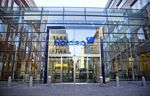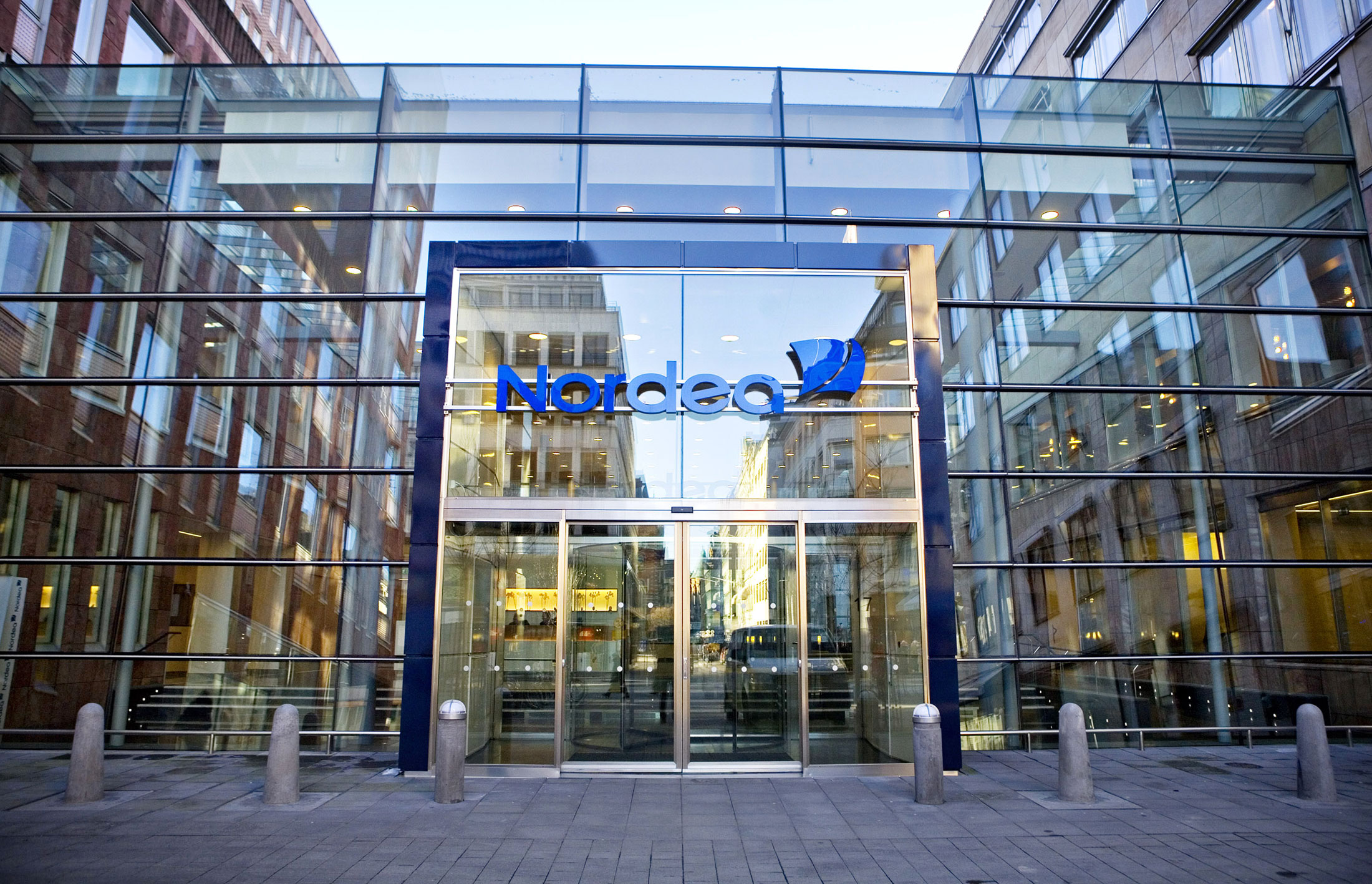 Nordea Bank AB is losing clients in Sweden in what independent mortgage brokers say appears to be a protest against the bank's plan to redomicile to Finland in pursuit of a more accommodating regulatory environment.
The customer shift has been registered by two online home-loan brokers and confirmed by other banks operating in Sweden. Nordea says flows in the country remain "at normal levels" and that the bank's decision to move is "not a big issue" for most clients.
The largest Nordic bank said this month it will move its base to Helsinki from Stockholm, putting the region's only global systemically important lender inside the European banking union. The decision means Sweden's regulator will no longer have full control over Nordea's Swedish operations.
Read more: Nordea Move Provokes Questions About 'Dangerous' Consequences
Lanbyte, a Swedish online mortgage broker, estimates that Nordea had lost customers representing loans worth about 5 billion kronor ($628 million) as of Tuesday, less than a week after the bank's Sept. 6 announcement it was moving.
Chump Change
"Even though this is chump change for Nordea, it is a branding issue," Alexander Widegren, the chief executive officer of Lanbyte, said by phone. "If they lose a few billion kronor in loans, for them that's not a lot. But it's more about branding than finance."
Nordea is "explaining to our customers what this is all about," spokesman Petter Brunnberg said by phone. "We have seen a relatively small amount of questions. If you look at our 24-7 telephone bank activity, it's at a normal level, and we've seen a normal level of activity on social media."
"Brand is something that we always have to work on and defend," he said.
'Angry Customers'
MittBolan, another online mortgage broker, has heard from "a lot of Nordea customers who are upset," according to its head, Christoffer Cederschiold. "Our advisers are getting calls from a lot of angry Nordea customers who want to move bank completely, and change everything, including their mortgage and their salary accounts. Before, it would usually just involve moving the mortgage."
Cederschiold says customers regularly change banks, but that the number of clients contacting the broker asking to leave Nordea has soared 220 percent since the bank said it was moving. The exodus will take a while to register fully, as it generally takes about 45 days to transfer a customer's mortgage to another bank, he said.
The Competition
SBAB, Sweden's state-backed mortgage lender, says it's already observed an increase in Nordea customers asking about housing loans. In the week that started Sept. 11, the inflow of mortgage clients from Nordea was more than double the level seen a week earlier, according to Karin Hellgren, a spokeswoman for SBAB.
SBAB has had approaches from "hundreds of customers" during the week, she said. "It's clear that a lot of clients are moving from Nordea."
SEB AB has seen a "large influx of new customers, both private individuals and companies," spokesman Frank Hojem said by email. Svenska Handelsbanken AB estimates the flow of customers into the bank is "more than average," spokesman Johan Wallqvist said by phone. He also noted the shift affected both retail and corporate clients. Swedbank AB, Sweden's biggest mortgage lender, declined to comment.
Widegren at Lanbyte says clients are starting to move more than just their home loans. "Historically, 60-70 percent only move their mortgages," he said. "Now, every other customer is moving their entire business."
Before it's here, it's on the Bloomberg Terminal.
LEARN MORE