Perry Highlights Need for Oil Reserve, Rebuking Trump's Plan
By
Trump budget called for cutting Strategic Petroluem Reserve

Hurricanes Harvey, Irma show need for the reserve, Perry says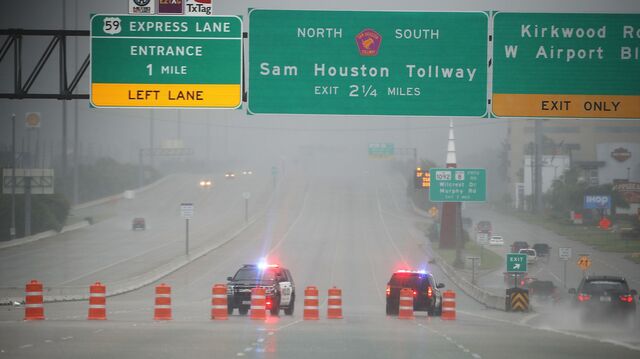 Hurricanes Harvey and Irma demonstrate the importance of keeping the U.S. Strategic Petroleum Reserve, Energy Secretary Rick Perry said, in a not-so-subtle rebuke to President Donald Trump.
"This is a good example of why we need an SPR," Perry said at a press conference Friday morning. The reserve, run by the federal government, is a stockpile that can hold more than 700 million barrels of crude. Trump's budget proposal this year called for selling half the reserve, saying it was no longer useful in a time of U.S. oil surpluses.
Perry made his disagreement with the president's position clear. "I didn't write that budget," he said at the press conference, held with other federal officials to discuss the state of government assistance to Florida after Hurricane Irma.
After Harvey left refiners in Texas and Louisiana unable to secure crude, Perry's department agreed to deliver 5.3 million barrels from the reserve to them. It was the first such delivery in five years.
"The president brought me in not to agree with him on everything," Perry, the former governor of Texas, said. "He brought me in because of my experience of running the 12th-largest economy in the world for 14 years."
It's appropriate for the government to look at whether the reserve can be run in a "more efficient way," and whether the reserve holds the right amount of oil, Perry said.
"These two storms may change everyone's opinion about," the importance of the SPR, he said. "Our job is to make sure the United States never gets surprised."
— With assistance by Catherine Traywick
Before it's here, it's on the Bloomberg Terminal.
LEARN MORE