U.S. Sanctions 11 People and Companies for Iranian Activities
By
Some said to help with cyber-attack on U.S. banks, exchanges

Penalties also levied for aiding Iran's Revolutionary Guard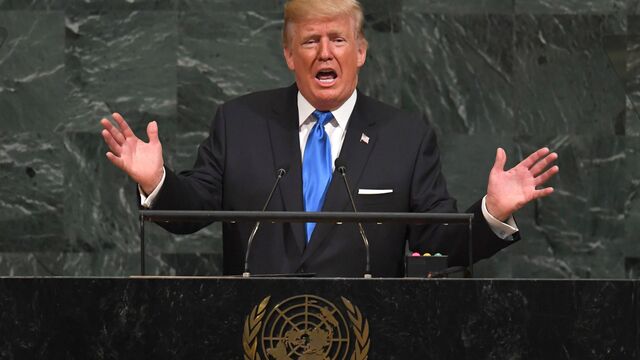 The U.S. Treasury Department imposed financial sanctions Thursday against 11 entities and people for supporting Iranian activity the Trump administration considers hostile, including cyber-attacks against U.S. financial institutions.
"Treasury will continue to take strong actions to counter Iran's provocations, including support for the IRGC-Qods Force and terrorist extremists, the ongoing campaign of violence in Syria, and cyber-attacks meant to destabilize the U.S. financial system," Treasury Secretary Steven Mnuchin said in a statement.
The sanctions target Sadid Caran Saba Engineering, an Iranian company also known as SABA, for providing support for Iran's Islamic Revolutionary Guard Corps' ballistic missile program and Ukrainian-based Khors Aircompany and Dart Airlines for helping Iran's Caspian Air and Iraq's Al-Naser Airlines procure U.S.-origin aircraft, according to the Treasury statement.
The Iranian computer security company ITSec Team and three associated Iranian nationals were sanctioned for roles in denial-of-service attacks against at least nine large U.S. financial institutions, including top banks and stock exchanges, according to the statement.
Mersad Co., a private computer security company based in Iran, was sanctioned along with four associated Iranian nationals for "causing a significant disruption to the availability of a computer or network of computers," according to the statement.
The Treasury action freezes any assets the people and companies hold in the U.S. and bars U.S. citizens and residents and U.S. companies from doing business with them. Foreign financial institutions that do business with them risk losing access to the U.S. financial system, according to the Treasury statement.
Before it's here, it's on the Bloomberg Terminal.
LEARN MORE