Fed Officials Admit They've Lost Some Credibility on Inflation
By
Price expectations slip after years of below-target inflation

Policy makers likely to discuss issue at meeting next week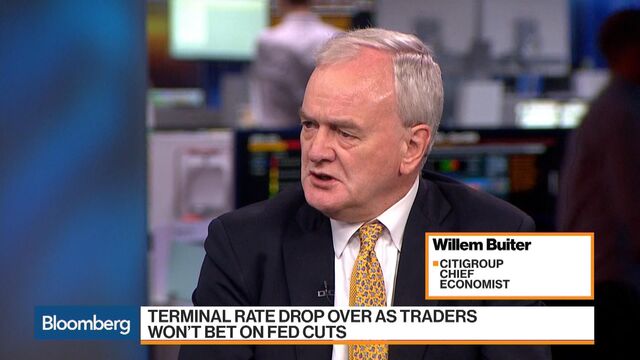 Anchors aweigh?
After years of maintaining that inflation expectations were stable and solidly grounded, Fed policy makers are starting to recognize a small but worrying softening in the outlook that consumers, businesses and investors have for prices.
"They're acknowledging that the inflationary anchor has slipped a bit," said Ethan Harris, head of global economics research at Bank of America Merrill Lynch in New York.

That's a concern because expectations shape how households and companies act and thus help determine where inflation actually ends up. Consumers accustomed to meager inflation will resist paying up for goods and services. Companies, in turn, will avoid handing out wage increases because they fear they won't be able to raise prices to cover the added labor costs. It's a vicious circle that can constrain the Fed from achieving its 2 percent inflation target.
"There is no single highly reliable measure" of longer-run inflation expectations, Fed Governor Lael Brainard told The Economic Club of New York on Sept. 5. "Nonetheless, a variety of measures suggest underlying trend inflation may currently be lower than it was before the crisis" of 2008-2009.
The future course of prices is likely to feature prominently when Fed Chair Janet Yellen and her colleagues meet to discuss monetary policy on Sept. 19-20. They're widely expected to decide to keep interest rates unchanged while announcing the start of a slow-motion plan to pare back the central bank's $4.5 trillion balance sheet.
Consumer price gains picked up last month, rising by 0.4 percent after a 0.1 percent increase the previous month, Labor Department data showed on Thursday. The year-on-year rate accelerated to 1.9 percent from 1.7 percent.
Brainard suggested in New York that the slippage in the outlook for prices might be one reason for the central bank to hold off from raising interest rates for a third time this year. Federal Reserve Bank of Chicago President Charles Evans has made a similar case in arguing for a more cautious approach to increasing rates.
It's not only the more dovish members of the policy-setting Federal Open Market Committee that have taken note. New York Fed President William Dudley has left open the possibility that expectations have eased, saying on Sept. 7 that they "were well anchored at or slightly below our 2 percent objective."
Cleveland Fed President Loretta Mester, one of the more hawkish members of the FOMC, agreed that an unmooring of expectations would be a big problem for the Fed, though she argued in a speech last week that she didn't think that would happen. She described them as "reasonably stable."
Brainard said that the Fed's failure to lift inflation to its target since the goal was introduced in January 2012 may have influenced how companies and consumers view the outlook.
"Households and firms have experienced a prolonged period of inflation below our objective, and that may be affecting their perception of underlying inflation," she said.

Evans, for his part, blamed "conservative" central bankers for the shortfall in a May 25 speech in Tokyo, without singling out anyone in particular for criticism.
"Inflation expectations have drifted down since 2014 and are a big explanation for why inflation has fallen recently" even as the labor market has tightened, said Jean Boivin, head of economic and market research at BlackRock Inc.'s Investment Institute.
The personal consumption expenditures price index, the Fed's preferred measure of inflation, rose 1.4 percent in the 12 months through July. That's down from 2.2 percent in February. The index has fallen short of 2 percent more than 90 percent of the time since the central bank adopted that level as its goal.
Yellen told lawmakers in July that transitory factors such as a steep decline in cell phone service prices may be partly responsible for the recent softness in the price gauge.
Michael Feroli, chief U.S. economist at JPMorgan Chase & Co., said he didn't think that Yellen was overly concerned by what might be a slight shift down in the inflation outlook of consumers and companies. She would though become more worried if they deteriorated further, he said.
Although Fed officials are increasingly open to the idea that expectations have slipped, none have gone so far as to say that they've become completely untethered.
"Unanchored is kind of like a four letter word for central bankers," Bank of America's Harris said. "I don't think expectations are unanchored, but I do think the Fed has lost a little bit of credibility for achieving its 2 percent target."
— With assistance by Matthew Boesler
Before it's here, it's on the Bloomberg Terminal.
LEARN MORE