China's Economy Cools Again
Bloomberg News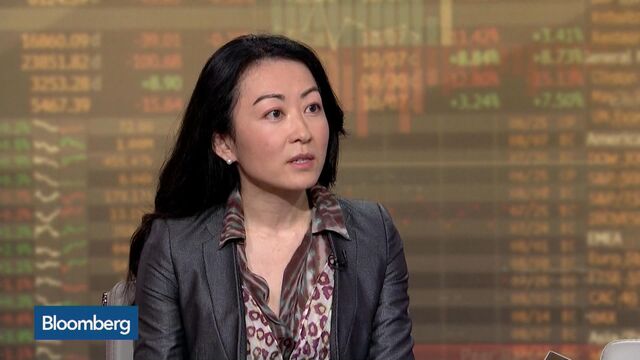 The pace of China's economic expansion unexpectedly cooled further last month after a lackluster July, as factory output, investment and retail sales all slowed.
Key Points
Industrial output rose 6.0 percent from a year earlier in August, versus a median projection of 6.6 percent and July's 6.4 percent. That's the slowest pace this year
Retail sales expanded 10.1 percent from a year earlier, versus a projection of 10.5 percent and 10.4 percent in July, also the slowest reading in 2017
Fixed-asset investment in urban areas rose 7.8 percent in the first eight months of the year over the same period in 2016, compared with a forecast 8.2 percent rise. That's the slowest since 1999

Big Picture
The continued cooling of the world's second-largest economy suggests that efforts to rein in credit expansion and reduce excess capacity are hitting home ahead of the key 19th Party Congress in October. Still, producer-price inflation and a manufacturing sentiment gauge both exceeded estimates earlier this month, signaling some resilience.
The Shanghai Composite Index reversed earlier gains to fall 0.4 percent.
Economist Takeaways
"Today's data shows that the economy clearly already peaked in the first half of this year," said Larry Hu, head of China economics at Macquarie Securities Ltd. in Hong Kong. "Recently both property and exports are slowing down and that's why the whole economy is slowing."
"Regulatory tightening in the financial sector is putting a squeeze on highly indebted firms reliant on shadow bank financing," said Frederic Neumann, co-head of Asian economics research at HSBC Holdings Plc in Hong Kong. "And officials are unlikely to take their foot off the regulatory brakes any time soon. Growth therefore looks set to weaken further into year end, as regulators step up their campaign to rein in shadow banking."
"That's still on track to a gradual moderation," Chang Jian, chief China economist at Barclays Plc in Hong Kong, said in a Bloomberg Television interview. "The government has been closing capacity, especially those that don't meet environmental standards, and enforcement this year has been much stricter in the run-up to the 19th Party Congress."
Bloomberg Intelligence
"August's activity data points to momentum in China's economy starting to ebb," Bloomberg Intelligence economists Tom Orlik and Fielding Chen wrote in a report. "The economy faces significant headwinds, with a continued moderate slowdown expected into the final months of the year and beyond. Slowing growth is also an early test of the government's commitment to deleveraging."
The Details
Output of cement, coking coal fell by 3.7 percent and 5.3 percent respectively
Production of new-energy vehicles rose by 56.4 percent in August after climbing 48.6 percent in July
Steel production rose to a record
Property development investment rose 7.9 percent from a year earlier in the first eight months
Private fixed asset investment increased 6.4 percent from a year earlier in the first eight months
Economic fundamentals haven't changed in the short term and property development investment remains stable, NBS spokeswoman Liu Aihua said at a briefing
August surveyed jobless rate in 31 cities remains below 5 percent, Liu said
Infrastructure investment slowed to 19.8 percent in the first eight months from 20.9 percent in the first seven months
China's home sales grew at the slowest pace in almost three years last month amid regulatory moves to rein in prices
— With assistance by Xiaoqing Pi, Kevin Hamlin, and Ailing Tan
Before it's here, it's on the Bloomberg Terminal.
LEARN MORE