Russian War Games Aimed at Provoking West, U.K.'s Fallon Says
By
NATO's Stoltenberg calls for Russia to allow observers

Fallon, Stoltenberg warn of dangers of N. Korean misiles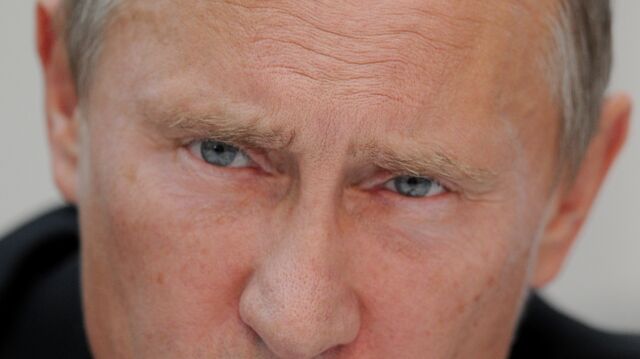 Russia is testing the West by conducting war games on NATO's eastern flank in its biggest military exercise in four years, U.K. Defense Secretary Michael Fallon said.
"This is designed to provoke us, it's designed to test our defenses, and that's why we have to be strong," Fallon said on the BBC's "The Andrew Marr Show" on Sunday. "Russia is testing us and testing us now at every opportunity. We're seeing a more aggressive Russia. We have to deal with that."
While Fallon said that more than 100,000 Russian and Belorussian troops are at the borders of North Atlantic Treaty Organization members, Russian Deputy Defense Minister Alexander Fomin said last month that the so-called Zapad 2017 exercise Sept. 14-20 involves 13,000 troops, and that the drills are "purely of a defensive nature."
Russia's annexation of Crimea and its involvement in eastern Ukraine have strained ties with the U.S. and Europe, which are concerned about the scale of the military buildup in advance of the war games. NATO Secretary General Jens Stoltenberg said on the BBC on Sunday that Russia should allow western monitors to access the proceedings, in line with rules that require international observation of all exercises involving more than 13,000 troops.
Russian Aggression
"We have seen before that Russia has used big military exercises as a disguise or a precursor for aggressive military actions against their neighbors," Stoltenberg said. "That happened in Georgia in 2008 when they invaded Georgia, and it happened in Crimea in 2014 when they illegally annexed Crimea. So we call on Russia to be fully transparent."
Russia has a history of "under-reporting" the number of troops in its exercises and "using loopholes in international agreements to avoid international observation," he said.
Both Stoltenberg and Fallon also warned of the dangers of the escalating situation in North Korea, which has persisted in testing nuclear weapons and ballistic missiles in defiance of United Nations resolutions seeking to shut down the program.
"The reckless behavior of North Korea is a global threat and requires a global response, and that of course also includes NATO," Stoltenberg said. We call on North Korea to abandon its nuclear programs, its missile programs and to refrain from more testing, because this is a blatant violation of several UN security resolutions and it's a threat to international peace and stability."
North Korea
Stoltenberg declined to speculate on whether a North Korean attack on Guam -- which lies outside Europe and North America -- would trigger NATO's collective defense obligations under Article 5 of the treaty. He said the organization is "now totally focused on how can we contribute to a peaceful solution of the conflict."
Fallon backed that up, saying Britain is doing what it can to bring about a diplomatic solution. "What we have to avoid at all costs is this spilling over into any kind of military conflict," he said. "We're working flat out at the United Nations to get a better resolution there to enforce the existing sanctions; we're looking at sanctions across the European Union, and of course, we're trying to persuade China to keep its neighbor in check."
North Korea's missile program is of just as much concern to Britain as to the U.S., he said, pointing out that "London is closer to North Korea and its missiles than Los Angeles."
Before it's here, it's on the Bloomberg Terminal.
LEARN MORE