Creepy Clown Lures Filmgoers, Making 'It' a Record Hit
By
Movie based on Stephen King story has $123.4 million in sales

Debut more than doubles previous record for September opening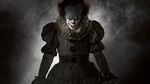 "It," based on the Stephen King horror story, topped the box office in a record-breaking debut for a September release, a sign of hope for an industry reeling from its worst summer in more than a decade.
Viral marketing featuring a creepy clown and a red balloon helped drive excitement around "It," which collected $123.4 million in sales in U.S. and Canadian theaters for distributor Warner Bros., the studio said in an email Monday. The total beat estimates by a wide margin and also marks the biggest fall release on record. The other new release of the weekend, romantic comedy "Home Again," placed second with $8.6 million.
The blowout success of "It" is a boost for Warner Bros.' Toby Emmerich, who was promoted in December from the New Line label to lead the studio's film division. The movie had been in various stages of development, but Emmerich's New Line helped get it made, and critics responded with glowing reviews.
Operators of cinemas surged in Monday trading. AMC Entertainment Holdings Inc., the world's biggest movie chain, gained 5.6 percent, while Regal Entertainment Group rose 3.3 percent and Cinemark Holdings Inc. climbed 3.8 percent.
"It" is the first of several highly anticipated releases in September and the fourth quarter that may help Hollywood make up some of the ground lost in the summer, when movies from "Baywatch" to "King Arthur" failed to connect with audiences.
Through the weekend, movies have collected $7.77 billion in U.S. and Canadian theaters, down 5.5 percent from a year earlier. But with films such as "Star Wars: The Last Jedi" and "Justice League" on the way, sales may climb at a double-digit rate in the fourth quarter, disproving the notion that filmgoers are sick of sequels, said Eric Wold, an analyst at B. Riley & Co.
"It will show movie fans are still out there, and hopefully put away the 'sequel-itis' issue," Wold said. If the industry does well in the rest of 2017, the idea that "moviegoing is dead" will go away, he said.

September traditionally is known as a poor month at the box office, but films such as sequel "Kingsman: The Golden Circle" from 20th Century Fox and "The Lego Ninjago Movie" from Warner Bros. could change that. "September will probably tell us where we are going to be at year end," said Jeff Bock, senior box office analyst at Exhibitor Relations Co.
The fall also will include the usual run of awards contenders, with high box-office hopes for the trifecta of Steven Spielberg, Meryl Streep and Tom Hanks in "The Post," about the 1971 battle to publish the Pentagon Papers.
Wold estimates box-office revenue will drop at a low single-digit rate this year, even with the fourth-quarter surge. Shawn Robbins, analyst at BoxOfficePro.com said, projects this year's total will reach as high as $11.36 billion, just shy of the 2016 total.

"It," with a production budget of $35 million, surged past Warner Bros.' initial expectation for a debut of about $65 million. Other analysts had the opening pegged higher, with Box Office Mojo going into the weekend forecasting $85 million and Hollywood Stock Exchange predicting $77 million.
The movie screened in 4,103 theaters, the widest release ever for an R-rated film, according to Box Office Mojo. "It" more than doubled the previous record for a September debut, set by "Hotel Transylvania 2" with $48.5 million in 2015. The previous largest opening weekend for an R-rated horror feature was held by "Paranormal Activity 3" with $52.6 million.
"The Exorcist" from 1973 holds the record for largest domestic gross for R-rated horror films with $233 million, according to Box Office Mojo.
"It" taps into the same vein of 1980s nostalgia that made Netflix Inc.'s "Stranger Things" such a hit. The movie is an adaptation of King's 1986 novel, which was made into an award -winning TV miniseries in 1990 featuring Tim Curry. 
Warner Bros.' latest incarnation of the freaky clown Pennywise is played by Bill Skarsgard. Directed by Andy Muschietti and co-written by Cary Fukunaga, who directed the first season of HBO's ''True Detective,'' the film recounts the tale of a group of bullied kids who band together to kill the creep who's been hunting local children. The movie scored 89 percent positive reviews, according to RottenTomatoes.com, with critics praising the acting and suspense.
"Home Again," via Open Road Films, features Reese Witherspoon as single mom Alice Kinney, who moves back to her hometown of Los Angeles with her two daughters. Her life changes when she meets three filmmakers who she lets move in. Only 29 percent of critics gave it a positive review, according to RottenTomatoes.
Before it's here, it's on the Bloomberg Terminal.
LEARN MORE