Farage Says Germany's Election Badly Needs a Brexit Debate
By
UKIP ex-leader campaigns in Berlin for Alternative for Germany

German leaders should stop balking at trade deal, he says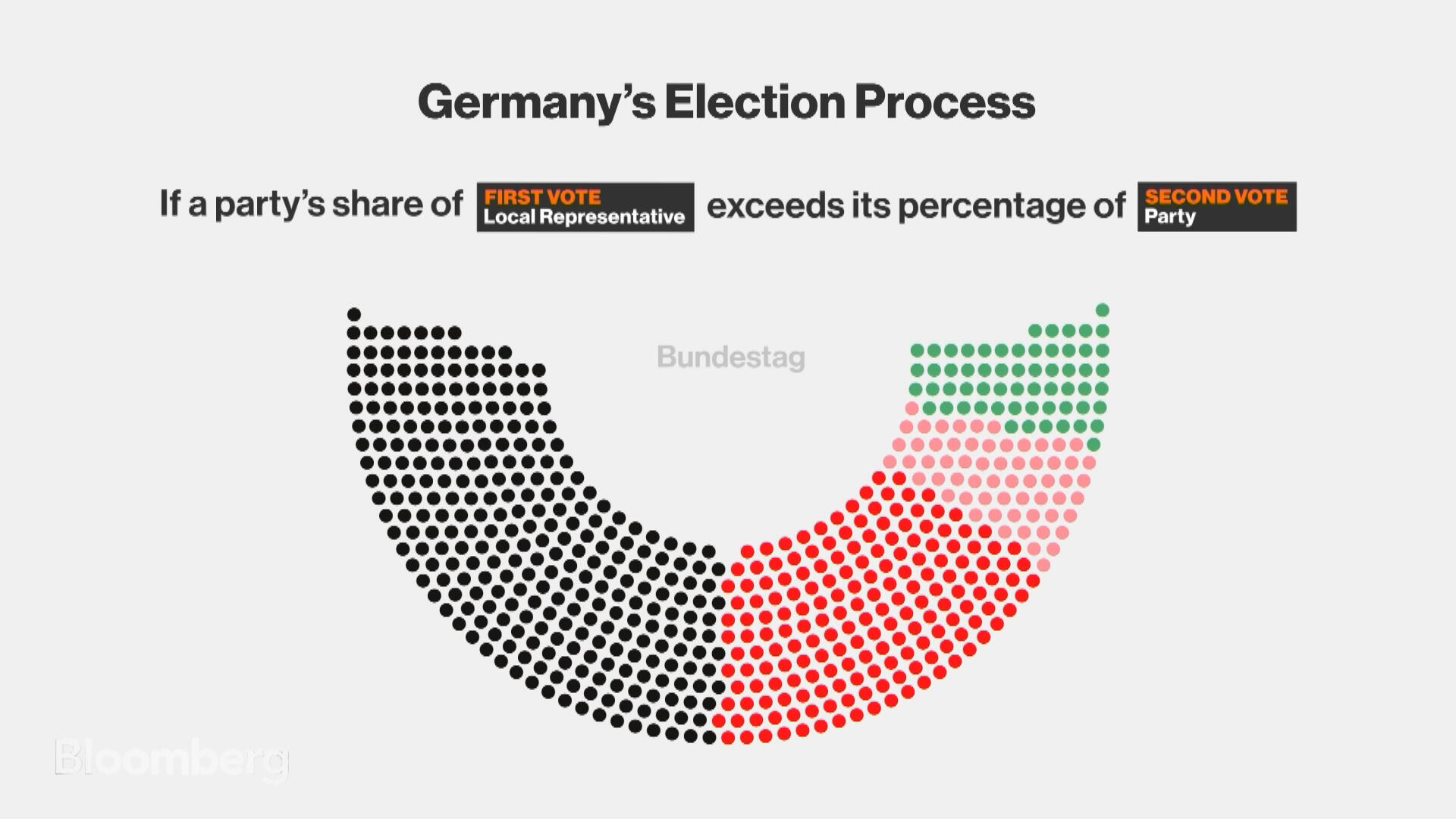 Former UKIP leader Nigel Farage called on German politicians to tell voters the full impact of Brexit, saying Chancellor Angela Merkel and her election opponents are avoiding the topic at their peril.
"This debate has been completely absent" ahead of Germany's federal election on Sept. 24, Farage told a campaign rally of the Alternative for Germany party in Berlin on Friday. Germany's next chancellor needs to tell European Union officials to "grow up and start behaving" and strike a trade agreement with the U.K., he said.
"Germany has the most powerful voice of any nation state within the European Union, and it would be very strongly in the interest of the German economy, German companies and German workers," Farage said at the event in Spandau, a district in the capital's former British sector.

That position is in line with the stance of Alternative for Germany, or AfD, which wants Europe's biggest economy to leave the euro area, an end to "unregulated mass immigration" and a Brexit deal tailored to German economic interests. The party is in contention for third place behind Merkel's Christian Democrat-led bloc and the Social Democrats, which have governed together for the last four years.
EU countries, including Germany, say the U.K. can't expect the bloc's full trade benefits if it leaves the union and rejects the free movement of goods, services, capital and people. German Finance Minister Wolfgang Schaeuble said this week there's no "free lunch" for Prime Minister Theresa May in Brexit talks with the EU.
"A lot of jobs depend on a good free-trade deal with the U.K.," Beatrix von Storch, a European Parliament member from the AfD, told the Berlin rally. "We should talk less about ideological projects or the ideological aspirations connected with Brexit and more about trade and more about the use it would have for Germany."
Germany was the U.K.'s biggest trade partner last year, exporting twice as much to Britain as it imports, according to data compiled by Bloomberg.
Before it's here, it's on the Bloomberg Terminal.
LEARN MORE