Irma Forces Largest Evacuation Ever in Miami-Dade County
By and
Order affects 650,000 people as hurricane bears down on state

Earlier order had covered 150,000 of area's 2.7 million people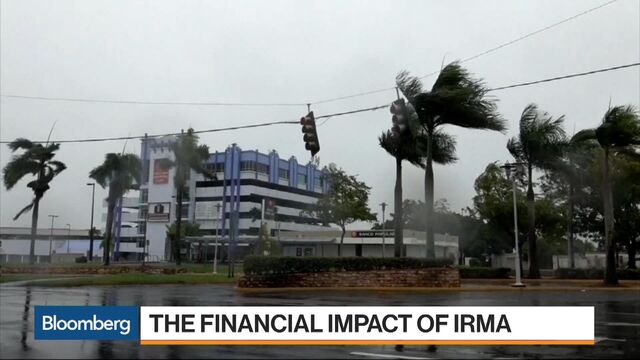 Miami-Dade County struggled to carry out the biggest evacuation in its history on Thursday as Hurricane Irma approached, affecting 650,000 people, according to spokesman Michael Hernandez.
Irma is expected to make landfall in Florida over the weekend. About 2.7 million people live in Miami-Dade County. An earlier order included just Miami Beach, other low-lying and barrier island areas and all mobile-home residents.
Irma, a Category 5 storm, is one of three hurricanes churning in the Atlantic Basin. Hurricane Jose was following Irma's path in the Atlantic, though it's not expected to make landfall in Florida. In the Gulf of Mexico a third hurricane, Katia, was about 195 miles (315 kilometers) northeast of Veracruz, Mexico and is forecast to come ashore early Saturday.
The prospect of a direct hit on Florida has roiled markets for everything from orange juice to insurance and natural gas. Barclays Plc has estimated insured losses in a worst-case scenario from the storm at $130 billion.
Before it's here, it's on the Bloomberg Terminal.
LEARN MORE