Treasury Bills Signal Debt-Ceiling Deal Fails to Resolve Drama
By
Rates tumble on October bills, while rising on December debt

Treasury borrowing would likely remain constrained to year-end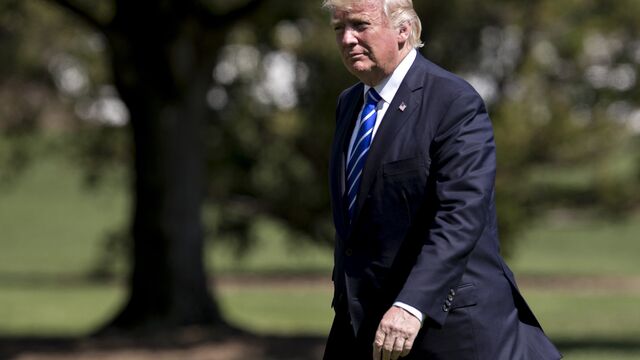 Treasury bills are suggesting that the agreement between the Trump Administration and congressional leaders on an extension of the U.S. debt limit doesn't signal the end of the political drama.
While rates on bills maturing around the previous deadline outlined by Treasury Secretary Steven Mnuchin have plunged, they're surging on securities coming due around the Dec. 15 date that Democratic leaders said they've agreed to with the administration.
"This just kicks the can down the road," said Jefferies economist Thomas Simons. "This would be hell on earth for the front-end."
Suspending the debt limit for three months will still likely continue to constrain Treasury's borrowing through the rest of the year, at a time when it expects to issue $501 billion in net marketable debt with an end-December cash balance of $360 billion, up from its current level of $32 billion.
"If it's an increase that's designed to only last for three months, it almost certainly wouldn't be large enough to accommodate a $360 billion cash balance at quarter end," said Lou Crandall, chief economist at Wrightson ICAP. "Bill supply would be more constrained and we're right back with a highly inefficient bill issuance pattern designed to tailor the supply of bills to whatever headroom we have under the debt ceiling."

Republican leaders and Mnuchin were pushing for a longer-term debt-limit deal, according to a person with knowledge of the meeting. But President Donald Trump accepted an offer from Democratic leaders for a three-month deal that included funding the government until mid-December as part of the emergency aid for Hurricane Harvey.
— With assistance by Erik Wasson
Before it's here, it's on the Bloomberg Terminal.
LEARN MORE