How Investors Are Preparing for the Worst on North Korea
By and
Market resilience threatened anew with havens in demand

Hurricanes, geopolitics, Washington drama unnerve markets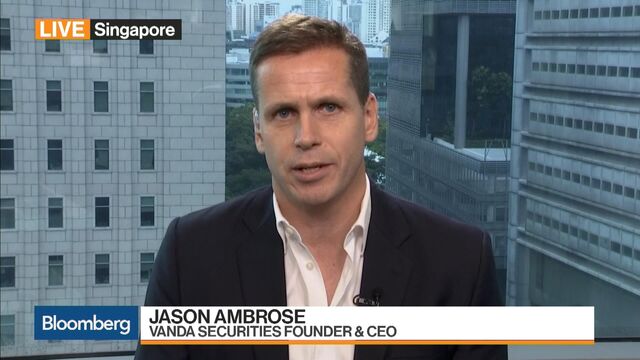 Add a vacancy at the Federal Reserve to the list of woes buffeting financial markets.
While U.S. assets largely stabilized Wednesday, early stock gains faltered, Treasuries pared losses and the dollar turned lower after Fed Vice Chairman Stanley Fischer said he's stepping down next month.
It's the latest hit to investor psyches battered by threats that have relentlessly piled up in recent weeks. Like the Fischer news, no single one of them has been enough to deter the bulls. But it's sufficed to get the phones ringing at investment houses, with anxious clients seeking advice.
We asked some advisers which threat most concerns them and what they're telling clients to do:
John Bredemus, head of capital markets at Allianz Investment Management, which oversees about $700 billion
Biggest worry: North Korea
How to hedge: Cash for now, Treasuries if tensions get worse
"In terms of places to park money, we'd just park it in cash for a short period because we think this is a flight to quality that will reverse relatively quickly." But if it doesn't, "you want to be in safe assets like Treasuries, because in that environment yields are going to continue to move down. For now, we're going to sit on our hands for a couple of days."

Randy Frederick, vice president of trading and derivatives at Charles Schwab
Biggest worry: North Korea
How to hedge: Options for short-term, nothing long-term
"It's mostly about trying to manage these short-term issues, and options are good for that. But I continue to be bullish on this market, so stay the course long-term. Fundamentals don't deteriorate overnight, it takes a couple of quarters at least. It's not like the market's going to turn on a dime, though a nuclear war could certainly do that."
Bob Savage, chief executive officer of Track Research, a website for investment research
Biggest worry: North Korea
How to hedge: Gold
"The underlying threat is that the U.S. puts more pressure on China to cut trade – perhaps oil exports – threatening regime change in the hermit kingdom," he said. "The safe-haven to watch into this mess remains gold as its momentum and trend show $1,375 is the next target and $1,310 is the upside base."

Brian Jacobsen, multi-asset strategist at Wells Fargo Asset Management
Biggest worry: North Korea
How to hedge: Do nothing
"Often, the safest thing is to do nothing. By reacting to headlines, you may get stuck in cash waiting and wondering when to get back in. Just as quickly as things go down, they can go up again. That's why it's good to have a liquidity bucket of cash and short-term securities to cover liabilities maturing over the next six months to a year. That's often sufficient time for the noise to quiet down."

Stephen Jen, the London-based chief executive of hedge fund Eurizon SLJ Capital Ltd and a former International Monetary Fund economist
Biggest worry: Asset values
How to hedge: Yen options
"If there is a risk off the yen is still the most reliable safe-haven currency. Yen options are one example for hedging. FX options' implied volatility is still not high, it's very low compared to the risk. It's a decent strategy."
— With assistance by Elena Popina, and Liz McCormick
Before it's here, it's on the Bloomberg Terminal.
LEARN MORE