Five Things You Need to Know to Start Your Day
Get caught up on what's moving markets in Asia.
By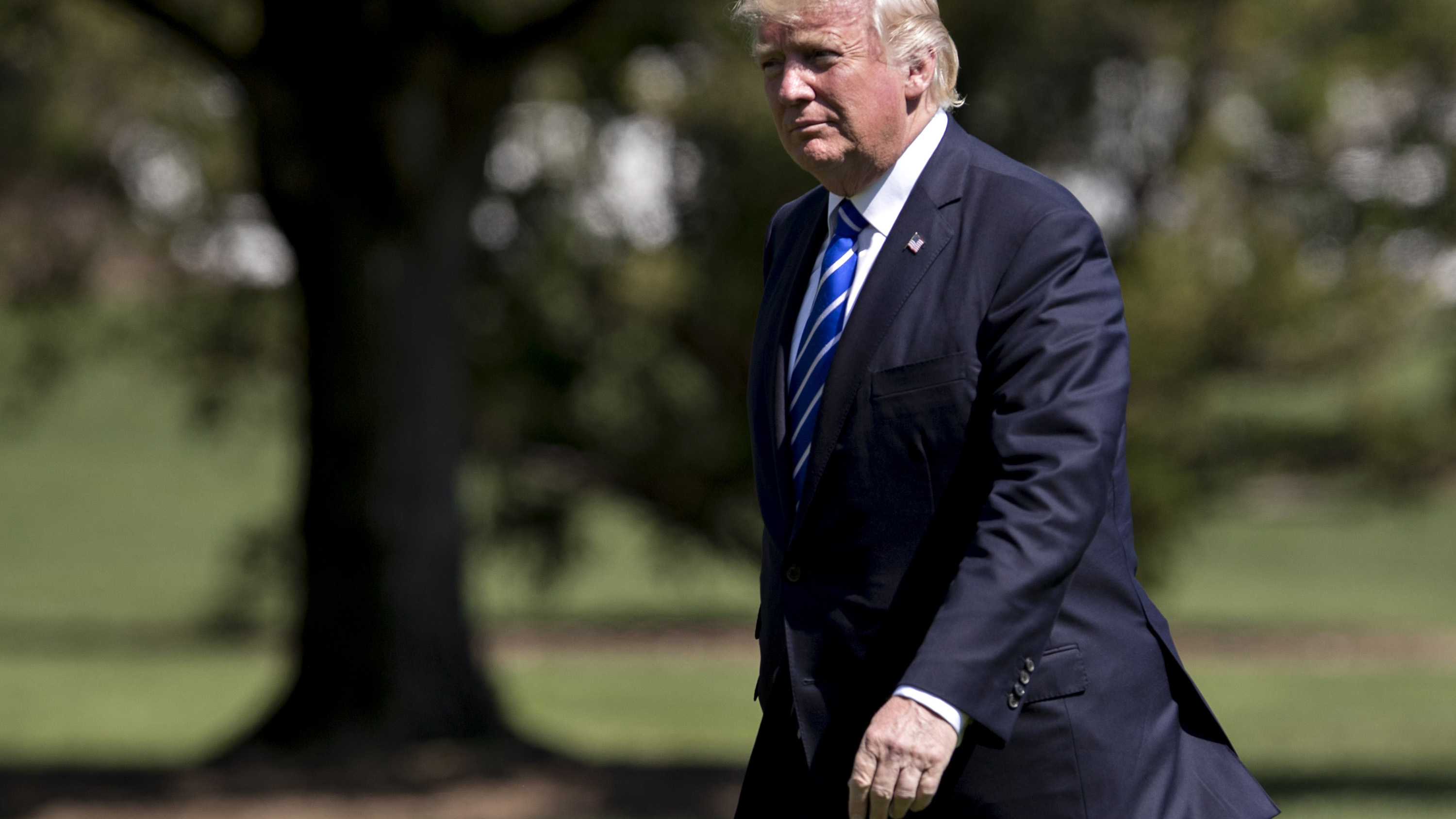 Want to receive this post in your inbox every morning? Sign up here.
Debt ceiling can kicked to December, Trump gets more power to reshape the Fed, and U.S. seeks to cut off North Korea's oil access. Here are some of the things people in markets are talking about.
Raise the Roof
Scratch one item off the list of worrisome events that risk assets will try to overcome this month. U.S. President Donald Trump struck a deal with Democrats to add a three-month extension of the U.S. debt limit to a bill providing relief for victims of Hurricane Harvey. Republican leaders pushed for a longer extension; Senate Majority Leader Mitch McConnell, however, said he would support the measure. The Treasury bill market suggests that debt ceiling drama hasn't disappeared -- it's merely been delayed until December. U.S. stocks extended gains after the agreement was announced.
Fed Shakeup Looms
The future of U.S. monetary policy is getting murkier. Fed Vice Chair Stanley Fischer, one of the godfathers of modern central banking, is poised to leave the central bank in mid-October. The U.S. dollar dipped after this news crossed the wires, as Fischer has shown acute concern for financial stability and is considered to be one of the more hawkish members of the committee. Fischer's resignation gives U.S. President Donald Trump even more power to reshape the Federal Reserve -- but the presumptive front-runner for the central bank's top job might not be among those picked. The Wall Street Journal is reporting that Gary Cohn, the top White House economic advisor, is unlikely to be selected to serve as Fed Chair in part due to his criticism of the president's response to a rally of white supremacists in Virginia that left one counter-protestor dead. Earlier in the day, Cohn's former boss -- Goldman Sachs Chairman and CEO Lloyd Blankfein -- said his former deputy would do a "great job" as the top U.S. monetary policymaker.
Oil Embargo
The U.S. is pushing for a U.N. resolution to ban crude oil exports to North Korea in a draft proposal distributed to members of the Security Council. That's little comfort to many in the region, a number of whom are rethinking their own nuclear ambitions in the wake of recent weapons tests. Japan's Shigeru Ishiba, a possible successor to Prime Minister Shinzo Abe, said the country should consider whether or not to house U.S. atomic bombs on its territory. Advisers surveyed by Bloomberg deem an escalation of tensions on the Korean peninsula to be the chief threat to the risk rally. But North Korea is far from the only threat to Asian equities.
Coming Up...
Data released at 10:30 a.m. Tokyo time is expected to show Australia's trade surplus expanded to A$1 billion in July, with retail sales advance 0.2 percent on a monthly basis. Malaysia's central bank is forecast to hold its policy rate steady at 3 percent.  Also due out: the weekly reading of Japanese securities transactions. There may also be an update on China's foreign reserves, which have risen for six straight months through July.  Thursday will also bring a long-awaited European Central Bank decision after Asian markets close. A decision on how and when to scale back its asset purchasing program likely won't be made until the Oct. 26 meeting, however.
Futures Up
Nikkei 225 futures are solidly higher while S&P/ASX 200 futures also trade to the upside ahead of the open after the Japanese yen was one of the worst-performing G-10 currencies on Wednesday. The MSCI Asia Pacific Index retreated in its last session with particular weakness across the region's banks. In North America, U.S. stocks posted gains led by energy shares as crude oil rose.  The Canadian dollar was on fire, rising more than 1 percent against every G-10 currency after the Bank of Canada hiked rates in what was seen as a coin-flip decision.
What we've been reading
This is what caught our eye over the last 24 hours.
Before it's here, it's on the Bloomberg Terminal.
LEARN MORE