Texas Churches Sue FEMA for Equal Access to Harvey Flood Aid
Laurel Brubaker Calkins
Churches can't get disaster relief given to zoos, museums

FEMA using flooded churches, synagogues as relief sites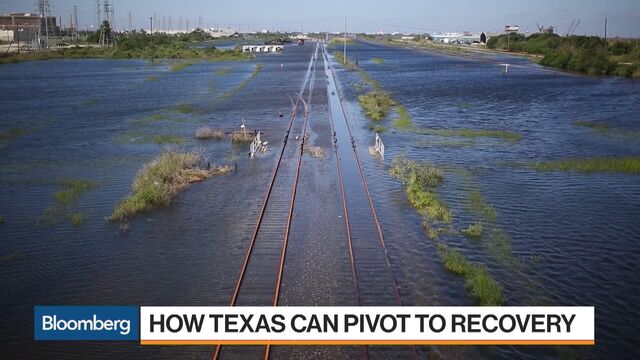 Three Texas churches devastated by Hurricane Harvey floodwaters sued the Federal Emergency Management Agency for access to disaster relief funds routinely provided to non-profit organizations such as zoos and museums, but denied to religious groups.
One of the churches suing in Houston federal court is being used as a disaster relief shelter for storm victims yet is ineligible to apply for FEMA funds to repair damage caused by three feet of flood waters.
"The churches are not seeking special treatment; they are seeking a fair shake," Diana Verm, a lawyer for the two churches and one synagogue suing FEMA, said in court papers filed Monday. "Hurricane Harvey didn't cherry-pick its victims; FEMA shouldn't cherry-pick who it helps," she added in an emailed statement Tuesday.
FEMA routinely uses and praises houses of worship for providing shelter, meals, supplies and comfort to their neighbors and communities during disasters, Verm said. A decision by the U.S. Supreme Court in an unrelated case earlier this year said the federal government can't discriminate against a church, synagogue or mosque "simply because of its status as a place of religious teaching and worship."
For more on the impact of Hurricane Harvey, click here.
The churches are seeking a court order immediately blocking the rule that is preventing them from receiving federal aid because they have until Sept. 26 to apply for FEMA funds in Harvey's wake. If organizations don't apply for federal relief within 30 days of a presidential disaster declaration, they become ineligible for assistance, according to the complaint.
A U.S. Justice Department spokeswoman said the government is "aware of the complaint and will examine the claims."
Hurricane Harvey devastated Houston and the Texas coastline with more than 50 inches of rain last week, causing widespread flooding and billions of dollars in damage.
More than 100,000 homes were flooded in Harris County alone, according to emergency management officials, and flooding continues across miles of neighborhoods in several parts of the 10-county Houston metro area.
The case is Harvest Family Church v FEMA, 4:17-cv-02662, U.S. District Court, Southern District of Texas (Houston).
Before it's here, it's on the Bloomberg Terminal.
LEARN MORE