politics
Trump to End Child-Migrant Protection, as 1 Million Put in Limbo
By and
DACA would end in six months, allowing time for legislation

Obama policy protects undocumented people brought as children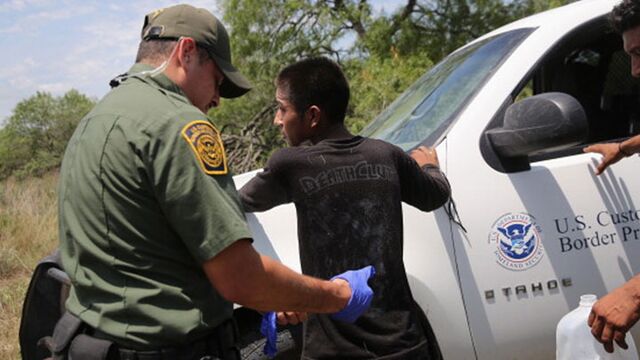 President Donald Trump will end an Obama-era program preventing the deportation of immigrants illegally brought to the U.S. as children, putting in legal limbo about 1 million people who consider themselves Americans.
Trump will delay the end of the program, Deferred Action for Childhood Arrivals or DACA, for six months in the hope that Congress can pass legislation to codify the protections President Barack Obama created. In a tweet Tuesday night the president said he'd revisit the issue if lawmakers fail to take action by then.

After a very public deliberation on the fate of a program Trump once promised to end on his first day in office, the president had Attorney General Jeff Sessions make the politically volatile announcement and tossed responsibility for resolving the issue to the legislature.
"I do not favor punishing children, most of whom are now adults, for the actions of their parents," Trump said in a statement issued by the White House. "But we must also recognize that we are nation of opportunity because we are a nation of laws. There can be no path to principled immigration reform if the executive branch is able to rewrite or nullify federal laws at will."
His decision drew a rare rebuke from his predecessor.
"Let's be clear: the action taken today isn't required legally. It's a political decision, and a moral question," Obama said in an 842-word statement. "Whatever concerns or complaints Americans may have about immigration in general, we shouldn't threaten the future of this group of young people who are here through no fault of their own, who pose no threat, who are not taking away anything from the rest of us.
"Kicking them out won't lower the unemployment rate, or lighten anyone's taxes, or raise anybody's wages," said the former president, who has largely refrained from remarking on Trump's policies since leaving office.
'Unconstitutional Exercise'
Sessions announced Trump's decision at the Department of Justice, calling the program "an unconstitutional exercise."
Rejecting calls to show compassion for the young immigrants covered by the program, Sessions said, "The compassionate thing to do is end the lawlessness, and enforce our laws and if Congress chooses to make changes to those laws, to do so through the process enforced by our founders in a way that advances the interests of the American people."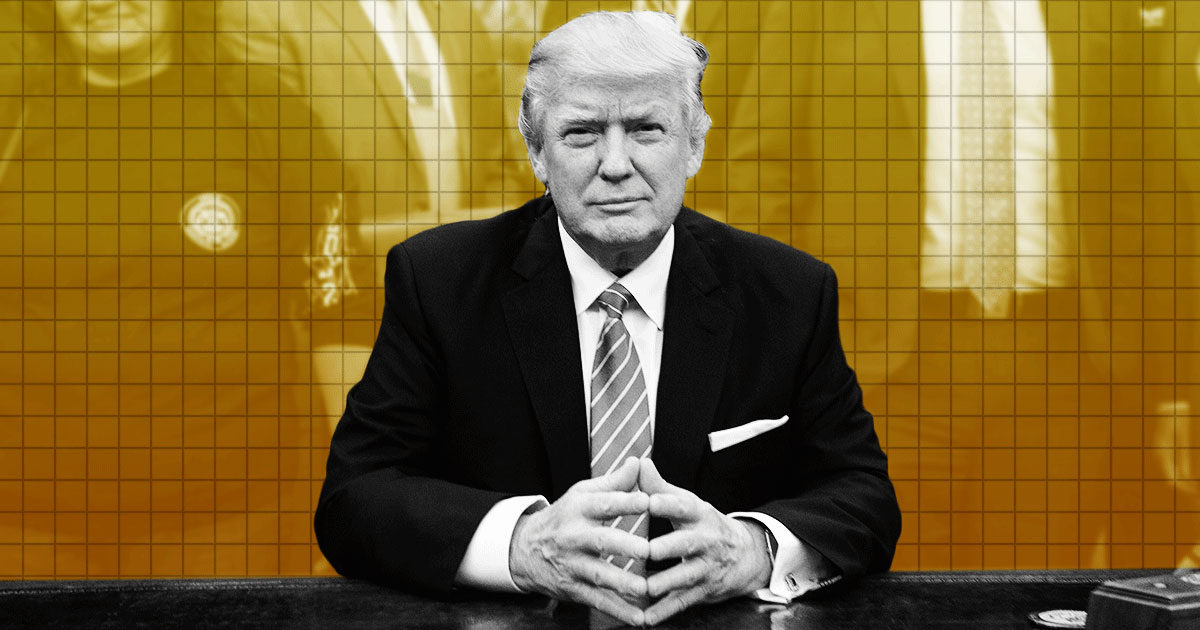 White House Press Secretary Sarah Huckabee Sanders echoed the point. "It's not cold-hearted for the president to uphold the law," she told reporters at a briefing.
Sanders declined to say whether the president would sign stand-alone legislation enacting the program's protections. She called on the Republican-controlled Congress to pass a "responsible" overhaul of immigration law that includes funding for a U.S.-Mexico border wall, improved vetting procedures, and protections for U.S. workers.
"If Congress doesn't want to do the job that they were elected to do, maybe they should get out of the way and let someone else do it," Sanders said.
Trump told reporters later that he believes Congress will have "no choice" but to act now that he has rescinded the program. "I think it's going to work out very well, and long-term it's going to be the right solution," he added. 
He said in a Twitter message that he will work for an immigration overhaul "that puts hardworking citizens of our country 1st."
Polls show that the vast majority of Americans believe that immigrants protected from deportation by DACA should be allowed to remain in the U.S.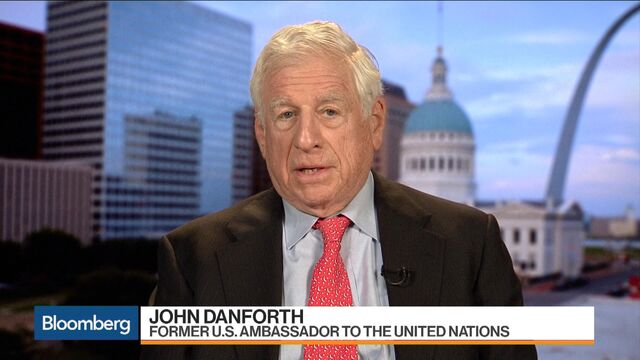 Business Concerns
Business leaders and lawmakers from both parties have warned the president that ending the program would have economic and social consequences. Some Republicans, including House Speaker Paul Ryan of Wisconsin, said while they don't agree with the executive action that began the policy five years ago, it should be up to Congress to come up with a more permanent solution.
The reaction from the technology industry, which employs many of the immigrants, was swift and strongly worded. Facebook Inc. Chief Executive Officer Mark Zuckerberg called Trump's decision "particularly cruel."
"This is a sad day for our country," he wrote on his Facebook page. 
Microsoft Corp. President and Chief Legal Officer Brad Smith said the company is "deeply disappointed" by the move and urged Congress to quickly replace DACA with new legislation. If Congress fails to do so, Smith said in a blog post on the company website, Microsoft "will exercise its legal rights properly to help protect our employees. If the government seeks to deport any one of them, we will provide and pay for their legal counsel."
House Democratic Leader Nancy Pelosi of California called Trump's order "a deeply shameful act of political cowardice and a despicable assault on innocent young people in communities across America."
She said the decision "demands an immediate response" from Congress for the young immigrants, whom advocates have dubbed Dreamers.
"Deporting DREAMers means destroying the lives of hundreds of thousands of patriotic young people, costing the economy billions and betraying the fundamental values of the American Dream," Pelosi said.
She also called Trump a coward on Twitter for not announcing the decision himself. Pelosi, her Senate counterpart Chuck Schumer and the Republican leaders of the House and Senate, Ryan and Mitch McConnell, are scheduled to meet with Trump on Wednesday.
Administration officials say the decision to wind down the program was prompted by a threatened legal challenge from the Republican attorneys general of Texas and several other states. Sessions, in a memo dated Monday, said the program was "effectuated by the previous administration through executive action, without proper statutory authority and with no established end-date" and would likely be overturned by the courts.
Acting on Sessions' determination, the Department of Homeland Security rescinded the Obama administration's memo creating the program and issued a new memo outlining a plan to wind it down. The hope within the Trump administration is that the decision will ratchet up pressure on lawmakers who have repeatedly sidestepped legislative opportunities to address those who entered the country illegally as children.
Kayleigh Lovvorn, a spokeswoman for Texas Attorney General Ken Paxton, said the state will not move forward with its lawsuit after Trump's decision. "I applaud President Trump for phasing out DACA," Paxton said in a statement.
Trump's Promise
Trump during last year's campaign described the program as unconstitutional and promised to end it on his first day in office. Since assuming the presidency, though, he has spoken kindly of DACA's beneficiaries and his administration has granted thousands of new permits.
"We will resolve the DACA issue with heart and compassion -- but through the lawful Democratic process -- while at the same time ensuring that any immigration reform we adopt provides enduring benefits for the American citizens we were elected to serve," Trump said.
The threat from the state attorneys general created a political deadline for Trump to make a decision on DACA. One state, Tennessee, dropped its threat in a letter from its attorney general last week, citing the program's "human element."
Under the Trump administration's wind-down plan, no new DACA applications will be accepted after Tuesday. People already enrolled in DACA will continue to be protected until their permits expire, and those whose permits expire before March 5, 2018 can apply to renew for as long as two years. Renewal applications must be received by October 5 of this year. People whose permits expire after March 5 cannot renew them.
"With the measures the Department is putting in place today, no current beneficiaries will be impacted before March 5, 2018, nearly six months from now, so Congress can have time to deliver on appropriate legislative solutions," acting DHS Secretary Elaine Duke said in a statement.
Administration officials who insisted on anonymity said in a conference call for reporters that after DACA ends, the Homeland Security department will continue to prioritize deporting undocumented immigrants who commit crimes after entering the country. The information that DACA beneficiaries submitted to the government will remain on file at the United States Citizenship and Immigration Services. But the officials said that data won't be transferred to Immigration and Customs Enforcement -- which apprehends and deports undocumented immigrants -- unless there are significant law enforcement or national security concerns.
"I have advised the Department of Homeland Security that DACA recipients are not enforcement priorities unless they are criminals, are involved in criminal activity, or are members of a gang," Trump said in his statement.
Legislative Possibilities
There are a few legislative possibilities, including two bills introduced by Republican senators. The Dream Act of 2017 (S.1615) would codify parts of the DACA program, and the Bridge Act (S.128) would extend those same protections for three years to give lawmakers more time to work out a more permanent solution.
Senator Thom Tillis, a North Carolina Republican, also plans to introduce a measure shielding the young immigrants from deportation for five years if they work, pursue higher education or serve in the military.
But Congress faces a time crunch in September: It already must pass legislation to fund the government, raise the nation's borrowing authority and increase disaster relief for victims of Hurricane Harvey. Republicans have also been told they have until Sept. 30 to utilize a procedure in the Senate that would allow them to pass legislation changing or repealing Obamacare without facing a filibuster.
Adding a controversial issue such as immigration risks imperiling their agenda and stalling other priorities, chiefly an overhaul of the U.S. tax code.
Conservative Pressure
Trump will face pressure from conservatives and some outside advisers to pair any legislative protections for Dreamers with reductions to legal immigration and stricter border enforcement. That could reduce the chances of reaching a bipartisan deal in Congress.
"There will be lots of members of Congress falling all over themselves to create an amnesty program, but they will include only token enforcement measures without cuts in legal immigration," said Jessica Vaughan, director of policy studies at the Center for Immigration Studies, a group that has pushed to reduce both legal and illegal immigration to the U.S. "The president should veto anything like that."
About 800,000 immigrants who were brought to the U.S. illegally as children have received renewable, two-year work permits under DACA and are protected from deportation. Recipients have to undergo a background check and certify that they had not been convicted of any serious crimes.
Ending the program would cost employers $6.3 billion to dismiss roughly 720,000 workers and retrain their replacements, according to a report by David Bier of the Cato Institute. More than 350 chief executives of major companies signed a letter to the president last week urging him to preserve DACA's protections.
— With assistance by Margaret Talev, Toluse Olorunnipa, Dina Bass, and Jennifer Epstein
(
Updates with Trump tweet in second paragraph.
)
Before it's here, it's on the Bloomberg Terminal.
LEARN MORE