Strategic Oil Reserve Tapped in First Emergency Draw Since 2012
By and
Phillips 66 Lake Charles to receive 1 million barrels of crude

Crude release comes amid debate over selling half of reserve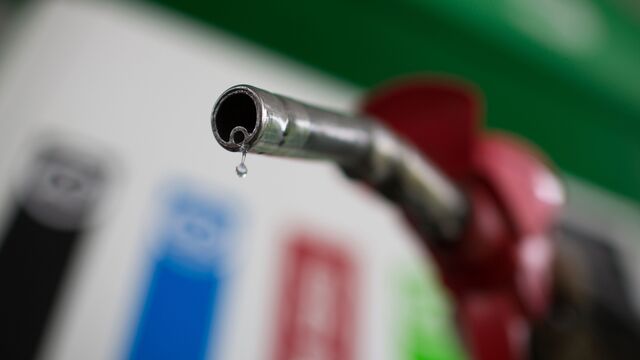 The U.S. government will release 1 million barrels of oil from the Strategic Petroleum Reserve to a Gulf Coast refinery, the first emergency discharge in five years, after Hurricane Harvey halted foreign-crude deliveries to the heart of the nation's refining industry.
The Phillips 66 refinery in Lake Charles, Louisiana, will receive the crude as part of an agreement requiring the Houston-based company to replace the oil once supplies are flowing again. As many as 11 ports were shut during Harvey's five-day rampage across hundreds of miles of the Texas coast, leaving 28 tankers laden with more than 18 million barrels of overseas oil drifting offshore as of Wednesday night.
Harvey is straining the fuel-making capacity of the world's largest economy just as the Trump administration mulls whether to shrink the 40-year-old safety net established to prevent crippling crude shortages. President Donald Trump wants to sell off half the reserve. Last year, Trump's predecessor Barack Obama asked Congress to auction a fraction of the oil to help fund $2 billion in upgrades to the 60 underground caverns that hold the crude.
To read more on whether the strategic reserve is outdated, click here
U.S. Energy Secretary Rick Perry authorized the release of 400,000 barrels of sweet crude and 600,000 barrels of sour crude to be drawn from SPR's West Hackberry site in Louisiana and delivered via pipeline through two separate emergency agreements, Jess Szymanski, a spokeswoman for the department, said by email.
The trickle being offloaded from the 679 million-barrel reserve isn't yet large enough to affect prices in the broader market, said Gene McGillian, market research manager at Tradition Energy in Stamford, Connecticut.
Refinery Shutdowns
Four ports including those in Galveston and Texas City have reopened partially, but it wasn't clear if the restrictions in place would allow tankers to dock. Seven other ports remained closed.
Harvey also shuttered about 23 percent of U.S. refining capacity, with multiple refineries in the Houston, Port Arthur, Texas, and Beaumont, Texas, areas closed. They include the nation's largest refinery, operated by Motiva Enterprises LLC, which has no timeline for a restart. The storm has also led to some flows being halted on the Colonial Pipeline, a major transportation source for fuel to the Northeast. Gasoline futures for September delivery climbed as much as 15 percent Thursday to a 26-month intraday high in New York. The contract expires at the end of trading Thursday.
The last time the Energy Department authorized an emergency exchange of oil from the reserve was in 2012 during Hurricane Isaac. During that time, Marathon Petroleum Corp. requested an emergency loan of 1 million barrels to supplement its supplies to support refining operations, according to the Energy.gov website. Before that, exchange agreements occurred in 2008 during Hurricanes Gustav and Ike.
Phillips 66's Lake Charles refinery has the capacity to process 239,400 barrels a day of crude, according to data compiled by Bloomberg. In January, the Energy Department accepted a bid by Phillips 66 to buy crude from the reserve, the first sale of government crude since 2014. It was the first in a series of planned drawdowns through 2025 totaling almost 190 million barrels, or 27 percent of the reserve. A second sale of 10 million barrels is expected before October.
— With assistance by Catherine Traywick, and Dan Murtaugh
Before it's here, it's on the Bloomberg Terminal.
LEARN MORE