House Leaders Plan to Omit Debt-Ceiling Hike in Initial Harvey Aid
By and
Trump is said to weigh tying storm aid to borrowing authority

Request for about $6 billion aid package may come Friday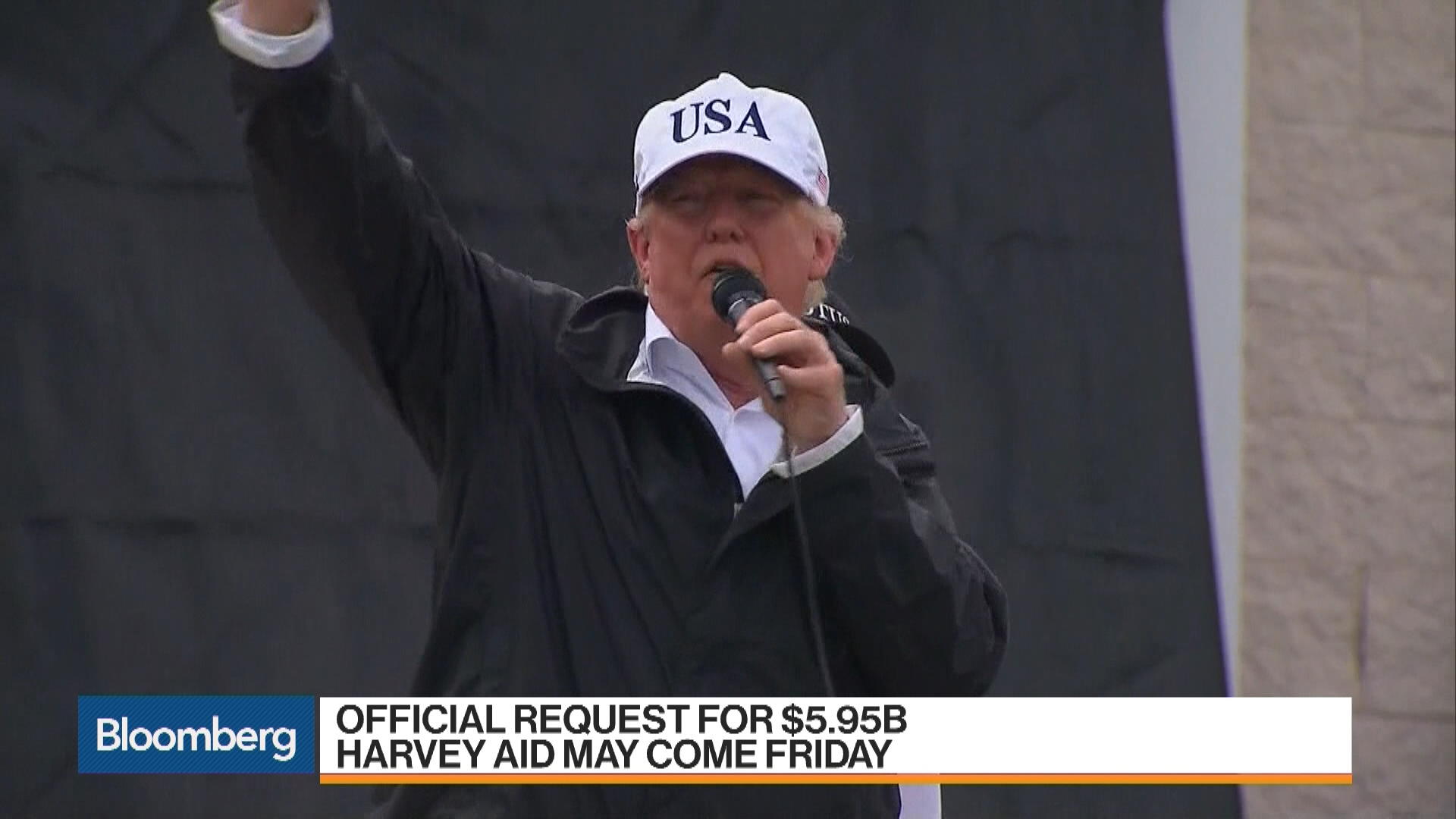 Follow @bpolitics for all the latest news, and sign up for our daily Balance of Power newsletter.
Republican House leaders plan to vote next week on President Donald Trump's expected request of about $6 billion in initial disaster relief funding for Hurricane Harvey victims, but they don't plan to include a U.S. debt-limit increase in the legislation, two GOP congressional aides said.
That could put GOP leaders at odds with Trump, whose funding request is expected to mention the need to raise the debt ceiling, according to an administration official. Still, the letter from the White House won't insist on linking the aid package to an increase in federal borrowing authority or say explicitly how the administration wants congressional leaders to tackle the issue, the aide said.
With House conservatives opposed to raising the debt ceiling unless they obtain concessions on federal spending, Republican leaders plan to leave the provision out of the disaster funding package, the House aides said. The Senate could still add an increase in legal borrowing authority when it considers the aid measure, but any change in the package would require a new vote in the House. A public plea from Trump also could alter the position of House leaders.
The White House disaster aid request will include $5.5 billion for the Federal Emergency Management Agency and $450 million for the Small Business Administration, administration and congressional officials said. The request is intended primarily to cover funding demands through the Sept. 30 end of the federal fiscal year.
White House budget director Mick Mulvaney has briefed congressional leaders of both parties on the request.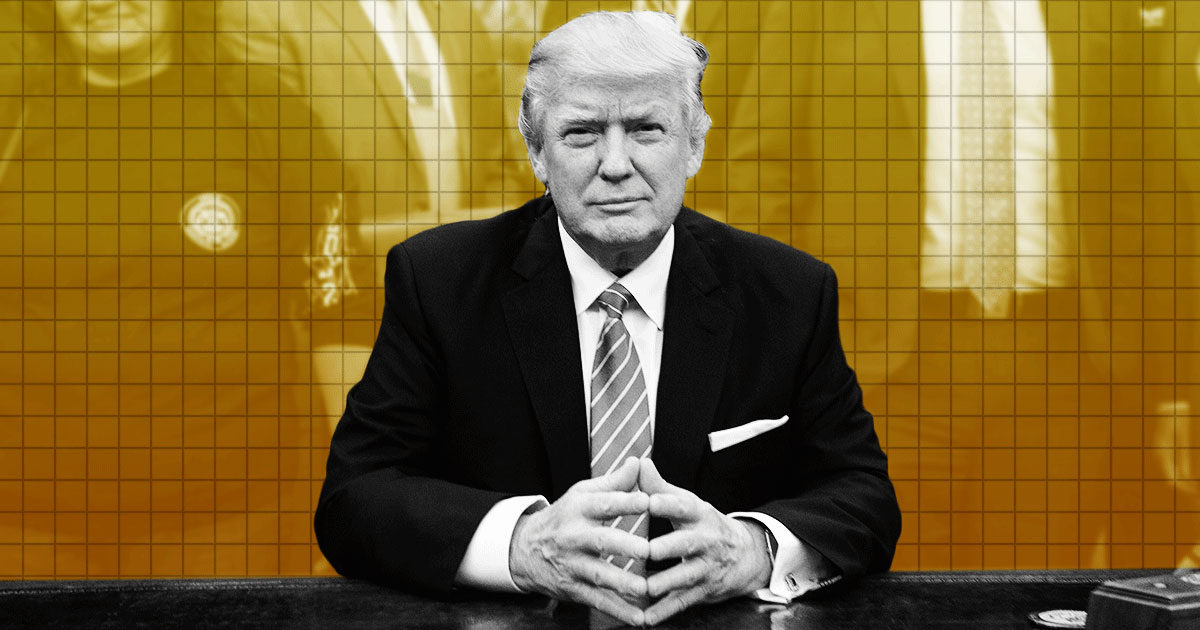 Administration officials have been in talks with congressional Republicans about combining the aid with a debt-ceiling increase, an attempt to avoid a stand-off over the issue that could rattle financial markets, one of the administration officials said. Treasury Secretary Steven Mnuchin has repeatedly said that it's "critical" that Congress raise the debt ceiling by Sept. 29.
House Speaker Paul Ryan of Wisconsin told the Milwaukee Journal Sentinel, though, that Congress has until October to act on the debt limit.
"We will not default," the Wisconsin newspaper quoted Ryan as saying. "We've got a lot of options on our plate. We're going to assess those options. We have until October to figure that one out."
If the debt-limit increase isn't included in the initial disaster funding, Congress might not act until the U.S. is on the verge of a default. The next chance to include increased borrowing authority in a broader measure would be when Congress considers a stopgap spending bill to keep the government open. 
The White House will ask Congress to provide FEMA with $6.7 billion in that legislation, and provide the full funding upfront, rather than pro-rating the appropriation out over the entire fiscal year, an administration official said. That request, if adopted by lawmakers in a vote likely to come at the end of the month, would provide FEMA with additional flexibility to fund Harvey relief efforts in the new fiscal year.
Market angst is growing as Congress has only a limited number of working days remaining to raise the debt ceiling. The spread between one- and three-month Treasury bills has shrunk to around 8 basis points from as high as 24 basis points in May as investors have started demanding higher rates on one-month paper relative to three-month securities to compensate for default risk.
Read more: Why U.S. Is Debating the Debt Ceiling All Over Again
The White House would like to extend the debt limit long enough to move back the threat of a default until after Congress can deal with funding for the full federal fiscal year and tax legislation the Trump administration backs, one of the officials said.
Border Wall
Trump would like to decouple the debt limit from a potential fight in Congress over funding for a border wall that risks a government shutdown, one of the officials said. 
The White House has assured Republican congressional leaders that Trump won't pick a border wall fight during the debate over a stopgap bill needed to keep the government open past Sept. 30, said two people familiar with the conversations. The president would prefer to avoid entangling the borrowing limit deliberations with a fight over the wall. That makes a confrontation more likely in December, when the stopgap bill is likely to run out.
The White House has responded to Hurricane Harvey with promises to put the full resources of the federal government behind the recovery. Rainfall from the storm has set a record for the continental U.S., according to the National Weather Service, and it is expected to be among the most expensive natural disasters in American history.
Trump pledged on Monday to secure funding for Harvey relief "very, very quickly" and visited the region on Tuesday. Vice President Mike Pence made a stop of his own on Thursday, to reinforce the administration's commitment, and Trump plans to head there again on Saturday, with visits to Houston and Louisiana.
100,000 Homes Damaged
More than 311,000 Texans had already applied for federal disaster relief funds as of Thursday morning and more than $530 million already has been granted, Pence said. About 100,000 homes were damaged by the storm, White House Homeland Security Adviser Tom Bossert said in a briefing.
As of Thursday at 9 a.m. New York time, the balance left in FEMA's disaster relief fund was $2.1 billion, of which $641 million was immediately available for response and recovery efforts related to Hurricane Harvey, said Mark Peterson, a spokesman for the agency. The Senate acted later Thursday to free up an additional $500 million for Harvey relief.

House conservatives demand spending cuts or cost-control measures be part of any debt-limit deal. 
"Why would we do a clean bill with a Republican president?" Representative Dave Brat of Virginia, a member of the conservative House Freedom Caucus, asked in an interview Wednesday. "We need some kind of fiscal reforms here."
House Freedom Caucus Chairman Mark Meadows told the Washington Post on Thursday he would oppose combining the debt-limit increase with hurricane relief.
Texas Conservatives
Some conservative Republicans from Texas feel differently. Representative Blake Farenthold, whose Texas district was impacted by the storm, said Friday he would accept a proposal to raise the debt ceiling along with Harvey aid.
"It may have to be attached to a debt-ceiling bill, because the amount of devastation here probably will push us much closer to the debt ceiling," he said on CNN. "I'm not going to like it but I think they can probably throw a debt ceiling in with it and I'd vote for it."
Mnuchin warned that additional spending on Harvey recovery could shorten the window to avert a U.S. default. "In terms of when it's going to hit the debt ceiling, there could be some impact of a couple of days, but that would be the most," he said in an interview Thursday on CNBC.
— With assistance by Saleha Mohsin, Jennifer Jacobs, Boris Korby, Toluse Olorunnipa, Justin Sink, Steven T. Dennis, and Anna Edgerton
Before it's here, it's on the Bloomberg Terminal.
LEARN MORE