Macron's Bid to Make France Credible Again Hinges on Labor Law
By
Opponents plan protests to defend protection for workers

President is staking his authority on bid to deliver change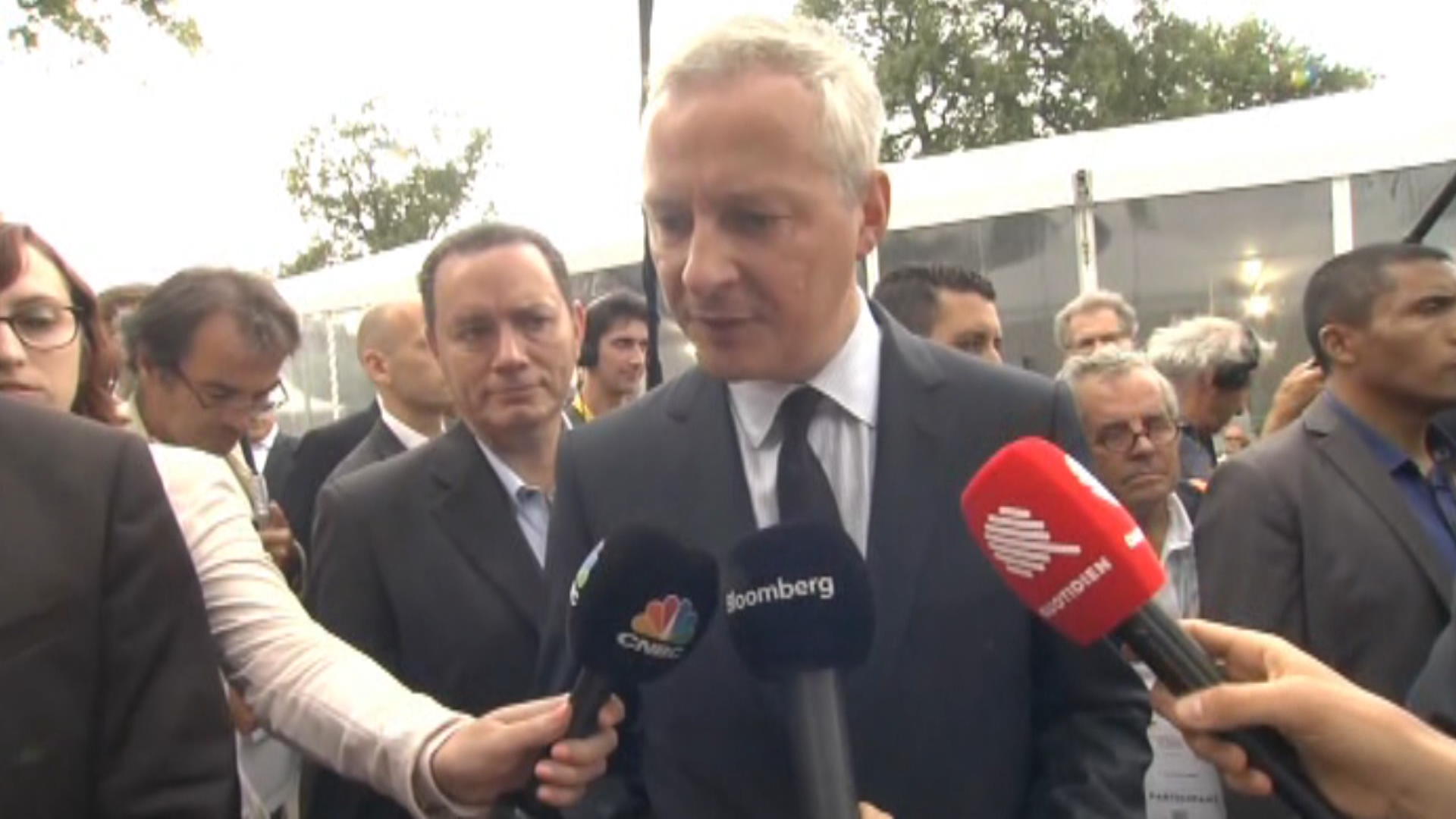 President Emmanuel Macron's political and economic strategy for the next five years might just depend on the reaction to a press conference due around midday Thursday in Paris.
Prime Minister Edouard Philippe will be setting out his plans to give French companies more power to negotiate working hours and pay, slash the number of workers' committees and limit penalties for wrongful dismissal. It's a program that challenges decades of economic intransigence in statist France, and proved beyond the country's last three leaders. Philippe is presenting the details to unions now and will make them public afterwards.

The idea is not just to spur growth and employment by embracing free-market thinking, but to restore faith in the Fifth Republic with everyone from German voters to French executives, pulling his country out of a five-year economic rut in the process. Yet with his popularity sliding and opponents gearing up for protests, the 39-year-old president is by no means guaranteed to succeed. Fail like his predecessors, and the confidence driving France's economic rebound could evaporate.
"Macron needs to get the labor reform through without significant modifications because it clears the way for everything else," said Antonio Barroso, an analyst at Teneo Intelligence in London.
"The labor law will set the tone for Macron's whole term," Pierre Gattaz, head of the influential Medef business lobby, said.
The plan being presented this morning is more than 200 pages long, Le Figaro reported. One of the concessions to unions is an increase in the minimum severance pay to one quarter of monthly pay for every year worked, in exchange for a ceiling on penalties. Under the new rules, small businesses will also be able to reach agreements with workers directly without union involvement, the newspaper said.
Believing in Macron
Since Macron's election in May, French business confidence has soared to a six-year high, as executives have bet his ability to modernize the French economy and cut government spending offers better prospects than at any time since the onset of Europe's sovereign debt crisis.
France's European partners are also urging on Macron and his ministers. France's unemployment rate stands at 9.5 percent, roughly double that of Germany and the U.K. And while Italy and Spain have higher levels, their jobless rates have been falling more rapidly.
"Unemployment is falling, quite considerably in some countries," European Commission President Jean-Claude Juncker said Tuesday in Brussels. "The problem is a large country not far from Belgium which isn't managing to reduce its unemployment levels. And that's of course why I'm talking French today."

Macron needs to deliver the labor market reform (and meet France's budget-deficit target) to earn leverage with Germany and the European Commission as he pushes for a shakeup of the the economic policies of the 19-nation euro zone.
"It's essential that the labor reform passes," said Pierre-Olivier Beffy, chief economist at Exane BNP Paribas in Paris. "It's a question of the success of his term at the European level. His objective is to have the backing of Germany next year."
French Resistance
The French electorate is less sure. Sixty-three percent of voters don't trust Macron on the labor reform and 61 percent are opposed to capping severance pay, according to an Odoxa poll published Monday. At the same time 56 percent of those surveyed said they believe labor rules need to be revised.
The CGT union is seeking to exploit those doubts, calling for protests on Sept. 12. Jean-Luc Melenchon, the left-leaning politician who won 19 percent of the vote in the first round of the presidential election, has set a second round of demonstrations for Sept. 23. Even a partial retreat could damage the president's authority.
Melenchon has said the government's plan to push through the labor law by executive order amounts to a "coup d'etat." Prime Minister Philippe dismissed the suggestion, arguing that Macron won a mandate for the reform in the presidential vote, then in legislative elections in June. Weeks of consultations with unions and backing in principle by parliament also adds legitimacy, he said.
'It Wouldn't Take Much'
While Macron has approval in principle for the reform from parliament, he needs to prevent resistance to the changes from morphing into anything like a mass protest. President Jacques Chirac was forced to back down on labor-law changes following a general strike in 1995 and in the face of student demonstrations in 2006. Former President Francois Hollande warned Macron, his one-time protege, against imposing "useless sacrifices" on workers.
"It wouldn't take much for the situation to go up in flames," Bruno Cautres, a professor at Sciences Po said on RCF radio. "I don't expect mass protests on the level of 1995. But in France that is worried about the economy, even if things are improving a bit, this will generate great social angst."
— With assistance by Geraldine Amiel, and Helene Fouquet
Before it's here, it's on the Bloomberg Terminal.
LEARN MORE