Ex-JPMorgan Trader Spots a MiFID Gift for His Brokerage
By
Haitong's Freyre-Sanders says new rules to level playing field

MiFID II will split payments for trading and research services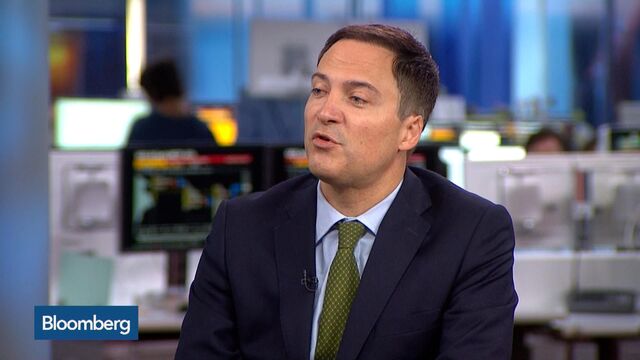 Start your day with what's moving markets in Asia. Sign up here to receive our newsletter.
Haitong International Securities Group Ltd., a unit of China's second-largest brokerage, is among the firms rushing to capitalize on regulations that could upend the global trading business.

The company has ramped up its foray into electronic execution, betting that the MiFID II overhaul of financial-services rules will help it compete with the world's biggest algorithmic traders. Haitong International nearly tripled the size of its trading team over the past 12 months and hired Andrew Freyre-Sanders, a former JPMorgan Chase & Co. executive, to lead its push into markets including the U.S. and Japan.
By forcing brokerages to separate fees for trading and research, MiFID II promises to create a more level playing field for dealers like Haitong that specialize in executing transactions for fund managers, according to Freyre-Sanders, managing director for trading in the cash equities department at Haitong International. He built the firm's new trading platform and has started rolling it out in Australia and Hong Kong.
"Increasingly, global investors are asking, how smart are your algos and how good is your data?'' said Freyre-Sanders, whose career also includes stints at CIMB Group Holdings Bhd and Royal Bank of Scotland. "Now that research is unbundled, clients will trade based on quality of execution."

While American and European firms have long dominated electronic trading, Haitong International, a unit of Haitong Securities Co., is part of a growing push by Chinese brokerages to grab market share. 
On top of the potential boost from the European Union's revised Markets in Financial Instruments Directive, Chinese firms stand to benefit from MSCI Inc.'s decision to include the nation's domestic shares in its international benchmark indexes. That move, set to come into effect next year, may help Haitong and its counterparts increase their ties with global institutional investors.
When it comes to international markets, competing against the likes of Morgan Stanley and UBS Group AG won't be easy. 
To read about how MiFID II could upend the research and execution business, click here.
Global bulge bracket brokers have been offering algorithmic execution services for several years and are now very sophisticated, according to Parijat Banerjee, a consultant specializing in sales & trading and investment management at Greenwich Associates in Singapore.
"It will take time for Chinese brokers to build the capabilities and trusted relationships,'' Banerjee said. "It's hard to see a large global manager giving algo business to a new broker when they already have advanced offerings from others."
Large money managers typically deal with three or four algo execution providers, and about 50 percent of their volume goes to the top two, according to Banerjee.
Still, Freyre-Sanders is optimistic about Haitong's chances of success.
"To me, coming late to the game with the right experience is an advantage," he said. "Big banks have legacy infrastructure and high costs, making it expensive to keep the lights on.''
Breaking Through
Haitong's expertise in trading algorithms will help it stand out, said Freyre-Sanders, who built four electronic trading platforms for his previous employers. He said the firm has one of the highest ratios of quant and analytics personnel, relative to traders and salespeople, among its Asian peers.
"Our edge is our algos and we also have fast data and low latency,'' said Freyre-Sanders. "Fintech companies that focus on a niche often outperform.''
Over the past 12 months, Haitong's trading team has grown to 30 from 11. Recent hires include Joseph Martin, CIMB's former Taiwan equities head, Ben Hartwell, an equity sales trader from the Indian unit of Jefferies Group LLC, and Vernon Willis, who was head of Asia portfolio trading at UBS according to his LinkedIn profile.
The Chinese brokerage is targeting large institutional investors, including hedge funds and pension funds, and has begun pitching its platform to potential U.S. clients.
"The old banking model is everything to everybody," said Freyre-Sanders, who declined to provide figures on how much Haitong has invested in the new business or when it expects to make a profit. "But with MiFID II saying, 'go and find the best execution,' we see an opportunity to specialize.''
(An earlier version of this story corrected references to the Haitong unit in the first and fifth paragraphs.)
Before it's here, it's on the Bloomberg Terminal.
LEARN MORE