Canada's Economy Surges 4.5% on Consumer Spending
By
Quarterly growth was tops in G7, beating 3.7% forecast

Positive surprise may solidify Bank of Canada rate-hike path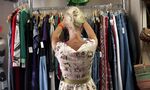 Canada's economy unexpectedly accelerated at a 4.5 percent pace in the second quarter -- tops among Group of Seven countries -- led by the biggest binge in household spending since before the 2008-2009 global recession.
Annualized growth was the fastest in six years and topped the 3.7 percent average forecast from economists. The expansion surpassed the 3.7 percent first quarter growth rate, which was left unchanged Thursday by Statistics Canada. 
The surge in growth should help cement the chances the Bank of Canada will continue raising interest rates this year -- possibly as soon as next week -- as the nation's economy nears full capacity in what is turning out to be the strongest growth spurt in more than a decade. The central bank forecast in July spare capacity would be eliminated by the end of this year, based on a second-quarter growth forecast of 3 percent.
"The hits just keep coming for the Canadian economy," Doug Porter, chief economist at Bank of Montreal, said in a note to investors. "Even the naysayers will struggle mightily to find fault in this rock-solid report."
Canada's dollar reversed declines after the report, rising 0.5 percent to C$1.2551 versus its U.S. counterpart at 10 a.m. Toronto time. The loonie traded at 79.67 U.S. cents, and was the top gainer among Group of 10 currencies. Two-year government bond yields jumped four basis points to to 1.28 percent.
Investors are fully pricing in at least one more rate increase by the end of this year, and at least one more in 2018. The odds of a hike as early as the Sept. 6 rate decision jumped to 41 percent, from 27 percent Wednesday, based on trading in the swaps market. Canadian Imperial Bank of Commerce adjusted its forecast and now calls for a rate hike next week.
Sustainable?
The nation is benefiting from a confluence of developments that include a synchronized global recovery and rising trade volumes. The bottoming of the oil shock in western Canada is also helping, along with federal deficit spending, rising industrial production in developed economies and soaring home prices in Toronto and Vancouver. The second-quarter gain marks a fourth straight quarter of above-potential growth, averaging 3.7 percent over that time. That's the fastest four-quarter average since 2006.
The release will also temper worries the best is behind for Canada's economy. Economists had been predicting a slowdown in growth to about 2 percent in the second half of this year, but are revising numbers up after the GDP report.
Canada's economy grew at a more-than-expected 0.3 percent pace in June, on the back of higher construction, versus expectations for 0.1 percent growth. That should ease worries the expansion is fading out. From a year ago, GDP in June was 4.3 percent higher.
"Canada's second quarter let the good times roll, so much so that the country's national humility has almost everyone assuming that this can't last," Avery Shenfeld, chief economist at Canadian Imperial Bank of Commerce, said in a note to investors.

Today's GDP numbers also leave the Canadian economy flirting with 3 percent growth for all of 2017. If that happens, it would end a five-year stretch of sub-3 percent growth that's already tied as the longest on record in data going back to 1926. It would also be a full percentage point of growth faster than the U.S.
Consumer Binge
Canada's consumers, benefiting from a buoyant jobs market and rising home values, are responsible for the surge. Household consumption rose at an annualized 4.6 percent pace in the second quarter, following a 4.8 percent gain in the first quarter. That's the best two-quarter gain since before the 2008 recession.
Another positive in the numbers is that the pick-up in consumption was financed by gains in disposable income, not a lower savings rate. In fact, the household savings rate increased to 4.6 percent in the second quarter from 4.3 percent. The national savings rate fell to 3.4 percent from 4 percent on reduced saving by corporations and borrowing from governments.
The broad-based nature of the expansion -- which the Bank of Canada has been highlighting in recent months as a justification for higher rates -- also continued in the second quarter. All major components of growth except for residential investment increased.
Housing Slumps
The GDP report exposed a tale of two industries for Canada's housing market. Residential construction was little changed, with repair and renovation work posting stronger gains. Overall residential investment figures were hurt by slumping activity in the resale market. Total investment in residential structures fell at an annualized 4.7 percent pace due to a sharp decline in the so-called ownership transfer costs associated with real estate transactions.
Another positive was that the big jump in inventories in the first quarter wasn't reversed in the second quarter. Inventories were up, adding 0.1 percentage points to growth in the quarter. Business investment grew for a second straight quarter, something that hasn't happened since 2014. The back- to-back annualized gains were 7.1 percent in the second quarter and 13.7 percent in the first quarter. That's the strongest two-month gain since 2012.
Canada's energy sector also delivered. A surge in oil production helped fuel an annualized 9.6 percent gain in exports of goods and services, the fastest increase since the first half of 2014, outpacing the 7.4 percent gain in imports. 
The second quarter gain is the strongest since 2011. Canada's economic growth over the past two quarters was the best first half for the economy since 2002.
--With assistance from Dominic Carey in Ottawa.
To contact the reporter on this story:
Theo Argitis in Ottawa at +1-613-667-4803 or
targitis@bloomberg.net
To contact the editor responsible for this story:
Theophilos Argitis in Ottawa at +1-613-667-4803 or
targitis@bloomberg.net
Chris Fournier
— With assistance by Dominic Carey
Before it's here, it's on the Bloomberg Terminal.
LEARN MORE