Government Shutdown Costs Could Exceed Trump's $12 Billion Wall
By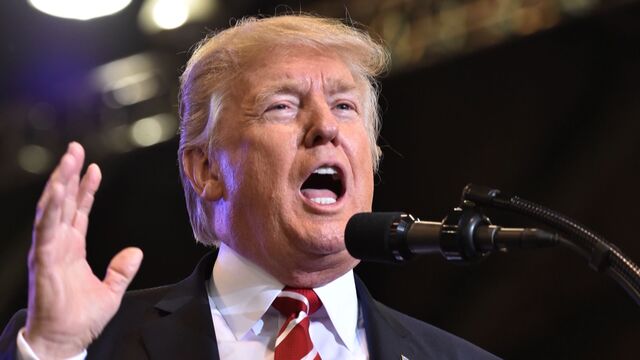 President Donald Trump's threat to shut down the U.S. government to secure funding for a Mexican border wall could quickly cost the economy more than the price tag for construction.
S&P Global economists estimate a government shutdown could cost the U.S. at least $6.5 billion a week, reducing fourth-quarter real gross domestic product by some 0.2 percentage point. "A shutdown affects not only Washington and its employees but has ripple effects across sectors throughout the country," said U.S. Chief Economist Beth Ann Bovino.
Compare that with the estimated expense of a building a wall between the U.S. and Mexico, which Trump puts at $8 billion to $12 billion. That's about the equivalent to a two-week shutdown, using S&P numbers. (Mexico has repeatedly refused demands by Trump that it must pay for the barrier.)
Before it's here, it's on the Bloomberg Terminal.
LEARN MORE