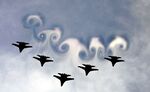 It can be very lucrative to access exclusive corners of U.S. debt markets.
For example, private corporate bonds and loans, which are typically made by direct lenders to small and mid-sized companies, pay higher yields, on average, than publicly marketed debt.

They also typically offer better protections against irresponsible borrower behaviors. This has remained the case as yields on widely traded bonds and loans have plunged near record lows.

But there's bad news embedded in the rosy story of private debt: There's often a legitimate reason why these smaller company loans pay higher yields. They can be riskier, and human judgment matters arguably even more than in public markets that have been deluged with investor money for years.
You can see this in the dispersion of returns among business development companies, which focus on lending to smaller companies and often have shares that trade publicly, making them more visible than other types of direct-lending funds. The difference between the winners and losers among these investment firms is stunning, resembling more of what you'd expect from hedge funds than direct lenders.
For example, FS Investment Corporation, a BDC with a market capitalization of more than $2 billion, has plunged about 17 percent so far this year, and the $1 billion Hercules Capital Inc. has lost roughly 6.5 percent, according to data compiled by Bloomberg. That compares with the $301 million Gladstone Investment Corp., which has returned almost 17 percent, and $1.3 billion Apollo Investment Corp., which has gained about 8 percent.
On the one hand, these particular firms use leverage to boost returns and are therefore inherently riskier. Also, they're a good example of how sometimes direct lenders also invest in public debt or, in the case of Prospect Capital Corp., derivatives of public debt, such as the lowest tier of collateralized loan obligations. 
Still, it's clear that the skill (and luck) of specific managers matters a ton when it comes to these assets, which is helpful to remember as money just keeps flowing into private debt funds. One private equity firm after another has been raising new money for just such investments. For example, this week Bloomberg News reported that buyout firm BC Partners is planning to finish raising $700 million next month for its new credit fund.

This glut of cash will likely reduce returns overall for direct lenders, making it tougher for less-skilled managers to perform well. Private debt still does have a yield advantage over public securities, but the extra returns won't likely be equally distributed among all investors.
Before it's here, it's on the Bloomberg Terminal.
LEARN MORE