Latest North Korea Missile Launch Spurred White House Game Plan
By and
Tillerson, Haley joined White House aides in crafting response

New Oval Office strategy reflects influence of John Kelly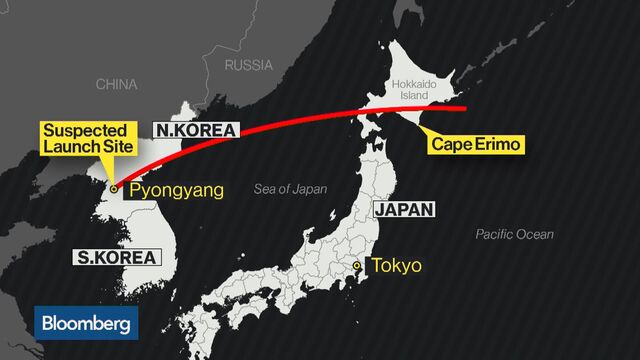 Follow @bpolitics for all the latest news, and sign up for our daily Balance of Power newsletter.
Shortly after the U.S. detected the launch of a North Korean missile that soared over Japan, Secretary of State Rex Tillerson and United Nations Ambassador Nikki Haley joined national security aides on calls to craft an urgent response.
Coming less than a week after Trump said Kim Jong Un was "starting to respect" the U.S., the test-firing was a provocation and required a clear response. So the team activated a process put in place by Trump's new chief of staff John Kelly in anticipation of just such a crisis.
The idea was to reach out first to reassure allies and ensure the initial response came not as an off-the-cuff presidential tweet but a statement that reflected measured thinking, according to people familiar with the process, who asked not to be identified discussing internal policy.
Deliberations were cut off early in the evening as National Security Adviser H.R. McMaster -- who was joined in his office by Tillerson for the calls on how to respond -- prepared a statement for President Donald Trump's approval, the people said.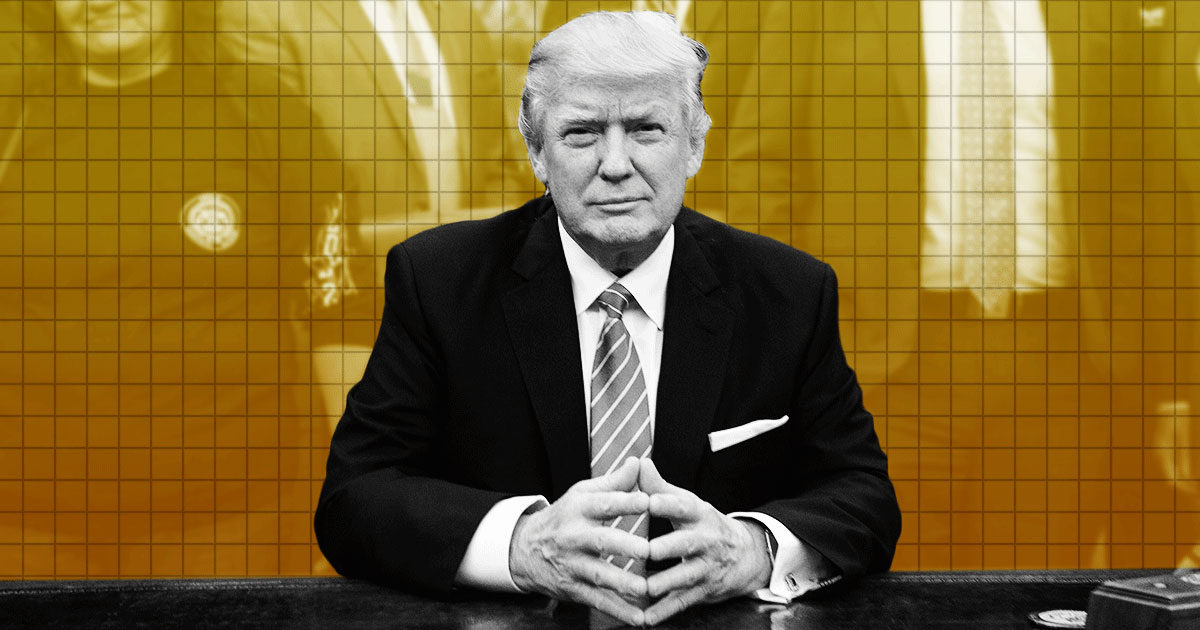 The response, announced Tuesday morning in Washington, said North Korea's latest launches "signaled contempt" for its neighbors and restated the U.S. position that "all options are on the table."
There was no immediate repeat of Trump's "fire and fury" comment from earlier this month. The more restrained approach helped ease market jitters. The brief remarks were also a tacit concession that officials were unable to articulate a response equal to Kim's latest move.
Yet the wild card in the fresh attempt at message discipline is still Trump himself. About 24 hours after the White House statement was released, the president returned to the topic of North Korea on Twitter.
"The U.S. has been talking to North Korea, and paying them extortion money, for 25 years," Trump wrote. "Talking is not the answer!"

Read about what U.S.-North Korea hostilities might look like
Facing an acceleration in North Korea's weapons testing, Trump finds himself confronting the same predicament that bedeviled predecessors Barack Obama, George W. Bush and Bill Clinton -- leaders he's blamed for not halting North Korea's nuclear and missile program at an earlier stage.
"Kim Jong Un is pretty much in the driver's seat," said former U.S. Ambassador to China Max Baucus. The Trump administration "is in a real tough spot," he added.
That view was echoed by Gary Samore, a former White House coordinator for arms control and weapons of mass destruction under Obama.
"The fundamental obstacle to negotiations is Kim Jong Un, not President Trump," Samore said in an interview. "At this time, Kim is not interested in negotiations until he's demonstrated that he has the capacity to attack the United States directly."
The challenge for the administration is that its options are the same as they've been for years: accept that North Korea will be a nuclear state and contain it; negotiate a solution, along with sanctions; or take military action. Analysts generally agree a strike is unpalatable given the devastation North Korea could inflict on Seoul, which is just 30 miles from the border, and on other neighbors including Japan.
In a twist of timing, the Pentagon on Wednesday said it successfully conducted a missile defense test, intercepting a medium-range ballistic missile off the coast of Hawaii. The test had been scheduled prior to the latest round of tensions with North Korea.
'Peaceful Pressure'
With limited leverage and tougher UN sanctions being enacted, the administration sought to keep the focus on Tillerson's "peaceful pressure" approach. That effort stresses that any response to North Korea must be an international one.
The UN Security Council on Tuesday held a closed meeting, where the U.S. was expected to argue for China to enforce the latest sanctions targeting about $1 billion in North Korea exports. The UNSC said in a statement it "strongly condemns" the launch, the Associated Press reported.
Tillerson himself acknowledged the dilemma in July, when he said the U.S. wouldn't have "very many good options left" if diplomacy fails. But the administration's earlier comments have also boxed itself in.
"These folks ought to stop talking," Robert Gallucci, a former chief North Korea negotiator in the Clinton administration, said by phone. "We should stop talking and engage them quietly because anything done publicly requires the other side to do something in response."
Oval Office Strategy
For now, several officials said it was a victory that various arms of the administration were on the same page and that Trump -- as of late Tuesday evening -- had not written a tweet that contradicted his morning statement.
They said the events were a successful early test for Chief of Staff Kelly's more disciplined Oval Office strategy, which focuses on agencies having their say in a more streamlined way, and for the president to then weigh their recommendations.
Some staff had wanted an immediate statement after the missile launch but the decision was made to consult with allies -- Tillerson spoke by phone with his counterparts in Japan and South Korea while Trump had a 40 minute call with Japanese Prime Minister Shinzo Abe -- before going public.
The effort was aided by the fact that Tillerson and Defense Secretary Jim Mattis had already, with Trump's support, settled on a plan that outlines possible U.S. responses to North Korean actions.
Military Drills
The more restrained response may also reflect the fact that North Korea's move occurred with the U.S. and South Korea in the midst of major annual military exercises, an event that has long infuriated the Pyongyang regime.
Headlines from North Korea's state news agency on Tuesday evening said the missile was fired in response to the drills and was a "meaningful prelude" to containing Guam, a U.S. territory. North Korea will continue to watch U.S. behavior, the Korean Central News Agency said.
"There is a large-scale exercise ongoing now and it was way beyond reality to think that the North Koreans were going to do nothing," said Joel Wit, a senior fellow at the US-Korea Institute at the Johns Hopkins School of Advanced International Studies. "We need to get through this without losing our heads. We can't run off half-cocked every time these guys test a missile."
— With assistance by Carol A Massar, and Anthony Capaccio
Before it's here, it's on the Bloomberg Terminal.
LEARN MORE