Kremlin Says It Got Trump Lawyer Cohen's Email, Didn't Reply
By
Request for help with Trump Tower 'not our issue,' Peskov says

Ivanka Trump didn't visit Putin's office, Kremlin says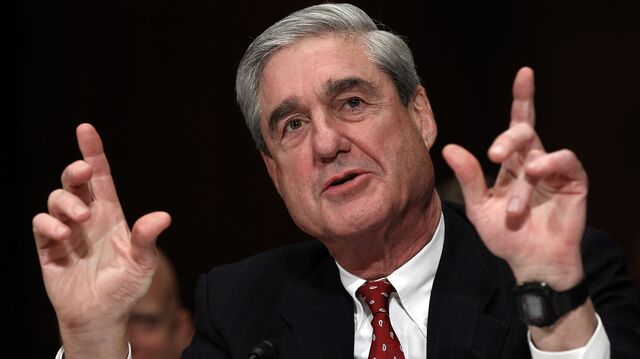 The Kremlin received an email appeal from Donald Trump's company lawyer seeking help with a Trump Tower project in Moscow last year, but never replied because "it's not our issue," Russian presidential spokesman Dmitry Peskov said.
"We don't respond to such business topics. It's not our job and we left it without a response," Peskov told reporters on a conference call Wednesday. He recently saw a copy of the January 2016 email addressed to him by Trump Organization attorney Michael Cohen, which explained the plan to build a tower in the Moscow City financial district and "asked for help with some sort of recommendation or promotion" of the proposal, Peskov said.
The message was sent to the Kremlin press service's general email address, which receives "thousands of messages," including many "that aren't in our area of competence," Peskov said. No further emails were sent and Peskov said the subject wasn't discussed with President Vladimir Putin.
Cohen told the House intelligence committee in a statement that the Trump Organization weighed the "Trump Tower Moscow" proposal from September 2015 to January 2016, while Trump was already campaigning to become U.S. president. He said he emailed Peskov to ask for help "since the proposal would require approvals within the Russian government that had not been issued." He said he abandoned the project two weeks later and that Trump wasn't involved in the decision. Cohen also said he didn't recall ever getting a response from Peskov or other Kremlin officials.
Several congressional committees and special counsel Robert Mueller are investigating possible collusion between the Trump campaign and Russia during his successful run for the White House last year. Trump has dismissed the Russia probe as a "witch hunt" and a "total fabrication," while Putin has denied any Kremlin meddling in the campaign.
Peskov said he didn't know Cohen or Felix Sater, an associate of Trump's that Cohen said recommended he email the Kremlin. The New York Times reported Monday that Sater boasted in an email to Cohen that he'd arranged for Trump's daughter, Ivanka, who now works in the White House, to visit Putin's office and sit in his chair during a 2006 trip to Moscow.
Peskov said Ivanka Trump didn't visit Putin's office or sit in the president's chair.
Before it's here, it's on the Bloomberg Terminal.
LEARN MORE