Harvey Damages Could Cost Up to $90 Billion
By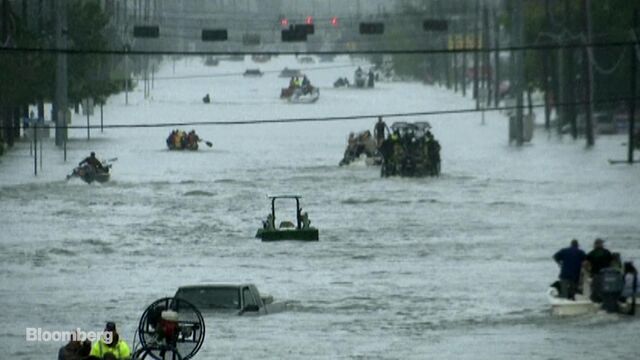 Hurricane Harvey could cause $70 billion to $90 billion in economic losses from wind, storm surge and flood damage, most of it in the Houston metropolitan area, according to risk-modeling company RMS.
The majority of those losses will be uninsured, RMS said Wednesday in a statement. The final tally of damages could rise as the flooding continues, the company said.

"Hurricane Harvey has already broken all U.S. records for tropical cyclone-driven extreme rainfall, with observed cumulative amounts of 51 inches," Michael Young, RMS's head of Americas climate risk modeling, said in the statement. "And with the rain still falling heavily and the waters rising, the situation is too fast-moving to be stating with certainty what the losses in Texas could be."
Before it's here, it's on the Bloomberg Terminal.
LEARN MORE