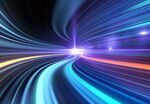 The world's next mobile network, 5G, promises that it will be blazing fast, make room for the growing number of connected devices, and even be less of a drain on batteries. Don't go shopping for a 5G-compatible phone just yet, since technical standards are still being hammered out. And be prepared for higher monthly bills, since providers will have to spend billions of dollars to upgrade mobile networks. But businesses that rely on wireless connectivity are already dreaming of how they could put 5G to work.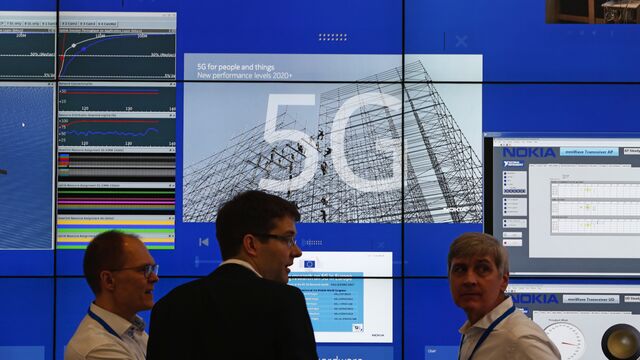 1. What's 5G?
5G simply stands for fifth-generation mobile networks or fifth-generation wireless systems. It will be the successor to 4G, the current top-of-the-line network technology first introduced commercially in 2009. 5G could end up being 100 times faster than 4G, with speeds that could reach 10 gigabits per second. This would allow a full-length HD movie to be downloaded in seconds. 5G will also increase total bandwidth, which will be needed to accommodate added demand from the "internet of things" -- the ballooning number of objects ranging from refrigerators to traffic lights to dog collars sending and receiving data.
2. How might it work?
5G likely will use the existing mobile spectrum space and extend it by also using higher frequencies, called millimeter waves because they're 1 to 10 mm long. Millimeter waves can carry more data but travel only short distances. So they'll require many small base stations to receive signals and send data. Base stations will relay signals among themselves, and to and from 5G towers, using technology called Massive MIMO, or multiple-input, multiple-output. 5G towers will have perhaps 100 antennae ports, compared with about a dozen ports on a 4G cell tower. Phones will have the ability to transmit to various frequencies. And instead of broadcasting signals in every direction, as current mobile antennae do, 5G would use beamforming to send focused signals; algorithms would plot the best route to and from each device. In addition, instead of using transceivers that take turns sending or receiving data, full duplex technology would allow for transceivers to do both at the same time.
3. That's how it will be faster? 
Yes, and also how it will allow for more connections. Millimeter waves will carry more data. Numerous base stations will reduce the time it takes waves to travel to and fro and allow some connections to stay local. (Think of calling your friend who's in the same mall. Instead of sending the signal way out to the network and then having the network send it back to your friend's phone, the mall's nearby base stations could handle the connection directly.) More antennae on towers and the fact that data can be transmitted and received at the same time should allow for more connections with almost no delay -- known as low latency in networking circles. And 5G should be able to pick up lower-powered radio signals from devices, which would save battery life.
4. What could be done with all this?
Speedy 5G networks could send commands to a driverless car faster than a human could react. And vehicle-to-vehicle communications could allow cars to keep a safe distance from one another. This should mean fewer car accidents and less traffic congestion. In telemedicine, near-instantaneous transmission of video and data would allow surgeons to operate remotely using a robotic scalpel.
5. When will we see it in action?
Some 5G technology is being tested now. AT&T Inc. and Verizon Communications Inc. are conducting trials of 5G fixed broadband in homes and businesses. (Some cable companies now offer a so-called 5G Wi-Fi service that has nothing to do with fifth-generation service.) South Korea hopes to have a 5G mobile network in place for the 2018 Winter Olympics in PyeongChang. Carriers around the world expect to start 5G mobile services in 2020.
6. So what's next?
First thing is to create industrywide standards. Various models are being tested, on everything from how the networks will be built to what portions of the electromagnetic spectrum will be used. Companies will put forward their proposals to business groups, including the 3rd Generation Partnership Project (3GPP), Institute of Electrical and Electronics Engineers (IEEE) and International Telecommunication Union (ITU). Each proposal will be put to a vote; the winning technologies and practices will make up the standard.
7. What are companies doing?
Even before the standards are finalized, some are betting on the technologies likely to be used and snatching up the related patents. Companies like Nokia Corp., Ericsson AB and ZTE Corp. are staking their claim to technologies in areas from radio access to modulating signals. Big players like Qualcomm Inc., Intel Corp., Verizon Communications Inc. and AT&T Inc. will be the ones that decide how quickly 5G will progress.
8. OK, how much will this cost?
Accenture estimates that the 5G system upgrade will cost $275 billion over seven years in the U.S. It's too soon to guess how this might translate into a monthly price for 5G service. But the average monthly mobile phone bill in the U.S. has already risen from $51 a month in 2007 to $80 in 2014.
The Reference Shelf
— With assistance by Ian King
Before it's here, it's on the Bloomberg Terminal.
LEARN MORE