Trump Blames Debt Ceiling 'Mess' on GOP Leaders in Congress
By , , and
President calls out McConnell, Ryan in series of tweets

Congress needs spending plan by Sept. 30 to avoid shutdown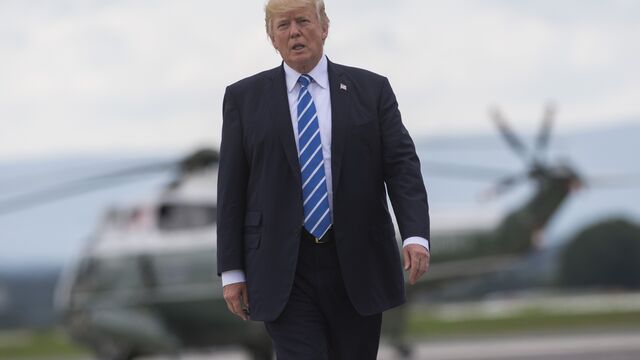 Follow @bpolitics for all the latest news, and sign up for our daily Balance of Power newsletter.
President Donald Trump blasted Republican leaders Thursday for ignoring his advice on raising the debt ceiling and creating a "mess," as rates on short-term Treasury bills began to spike amid investor concern that Congress and the White House may not act in time.
Trump said he wanted Senate Majority Leader Mitch McConnell and House Speaker Paul Ryan to include a debt ceiling hike in a popular veterans bill, but now they face a tougher negotiation with Democrats.
"I requested that Mitch M & Paul R tie the Debt Ceiling legislation into the popular V.A. Bill (which just passed) for easy approval. They didn't do it so now we have a big deal with Dems holding them up (as usual) on Debt Ceiling approval. Could have been so easy-now a mess!" Trump tweeted Thursday morning.
After his tweets, the rate on Treasury bills maturing Oct. 12 jumped by as much as 5 basis points, the largest intraday move since March.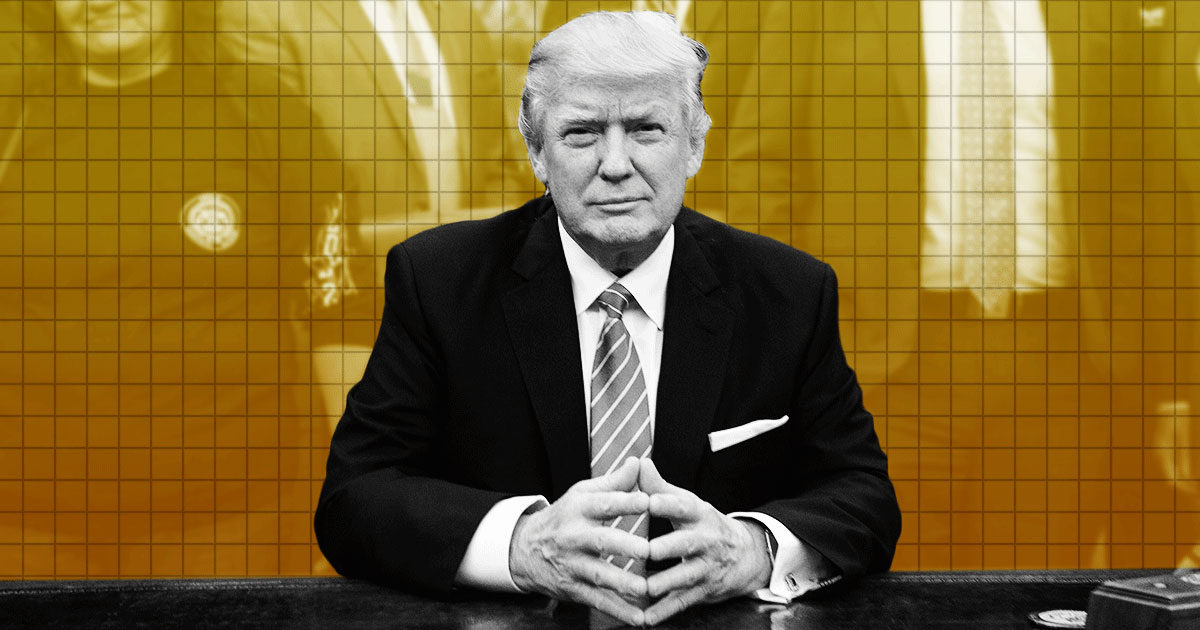 Rates on those bills -- which mature around the time the Treasury would be expected to run out of money unless there's a debt limit increase -- began rising Wednesday, one day after Trump threatened to shut down the government over funding for a wall on the U.S.-Mexico border.
Ryan and McConnell have been trying to send reassuring signals that the debt ceiling will be raised without too much drama, but time is running short. Congress needs to pass a spending measure to keep the government open after Sept. 30 -- at the same time it's facing a debt limit deadline. 
GOP leaders don't have a plan yet for how they'll proceed, but one likely scenario is to package the two measures together to get them to the president's desk.
Back in July, Ryan and other GOP leaders did discuss using a veterans bill as a vehicle to raise the debt ceiling. But conservatives in the House are demanding that steep spending cuts accompany any debt bill. Lawmakers are still trying to figure out whether there is a debt bill that can pass with only Republican votes in the House, or whether they will need to move a bill with bipartisan support that doesn't contain any spending cuts.
The Bipartisan Policy Center, a Washington research group, said Thursday that the U.S. would begin missing payments on some obligations in early to mid-October.
Moody's Investors Service said in a report on Thursday that "the probability that a debt payment would be missed is low." Even so, the "risk for holders of U.S. Treasury bonds created by periods without a solution to the debt ceiling contributes to direct, albeit small, financial cost." The report cited a Government Accountability Office report saying a 2011 battle over the debt ceiling cost the government $1.3 billion that fiscal year due to
increased borrowing costs.

A missed debt payment would have "negative rating implications," according to Moody's.
Ryan, who answered questions Thursday from employees at Boeing Co. in Everett, Washington, said the debt ceiling will be raised.
"I'm not worried that it isn't going to get done because it's going to get done," he said.
House Minority Leader Nancy Pelosi of California said Thursday that with Republicans controlling both chambers of Congress and the White House, the party needs to develop a plan to deal with the debt ceiling.
"With so much at risk for hard-working families, Republicans need to stop the chaos and sort themselves out in a hurry," she said in a statement.
Representative Tom Cole, an Oklahoma Republican who's a member of the budget and appropriations committees, said in an interview that he and some other GOP lawmakers want the debt ceiling "tied to something that changes the trajectory of our debt." But, Cole said, he expects the debt ceiling will be raised without the changes he wants.
'Perils of Pauline'
"It is something like the Perils of Pauline," Cole said. "In the end of the day, Pauline always survives."
Complicating matters, Trump is engaged in a public spat with McConnell. The New York Times reported this week that Trump and McConnell haven't spoken in weeks, after a contentious phone call that devolved into a profanity-laced shouting match. 
Trump lashed out against McConnell again Thursday morning on Twitter. "The only problem I have with Mitch McConnell is that, after hearing Repeal & Replace for 7 years, he failed!" Trump tweeted. "That should NEVER have happened!"
In a statement Wednesday, White House Press Secretary Sarah Sanders said Trump and McConnell "remain united" on many issues and will meet after Congress returns to Washington in September. McConnell said in a statement that he is working with Trump to prevent a government default.
Shutdown Threat
Trump has made clear for months he wasn't happy with the last bipartisan spending deal in May because it didn't fund a new wall on the southern border, his signature campaign promise. At the time, he tweeted that a "good" government shutdown may be needed to force Democrats to make concessions.
"If we have to close down our government, we're building that wall," Trump said during a campaign rally in Phoenix on Tuesday. "One way or the other, we're going to get that wall."
Ryan told reporters Wednesday that lawmakers don't want a government shutdown in October.
Republican Resistance
"I don't think a government shutdown is necessary and I don't think most people want to see a government shutdown, ourselves included," Ryan, a Republican, said at a news conference at Intel Corp.'s office near Portland, Oregon. He said Congress is likely to need a short-term stopgap bill because it will need more time to complete appropriations this fall.
Senator Jeff Flake, a Republican from Arizona, said shutting down the government over a border wall would be a mistake.
"We don't need a government shutdown -- that never ends well. We don't save money doing it," Flake said Thursday on Fox News.
Flake also said a solid 2,000-mile border wall "doesn't make sense in some areas" and shouldn't be pursued "to just fulfill a campaign promise."
While Trump said on the campaign trail that Mexico would pay for the wall, the White House said Trump expects Congress to provide the funding up front.
"We're looking forward to working with Congress to get funding for the border wall," White House spokeswoman Natalie Strom said in an email. "The president ran on it, won on it, and plans to build it.
Before it's here, it's on the Bloomberg Terminal.
LEARN MORE