Texas Gasoline Jumps as Refiners Prepare for Hurricane
By

Houston wholesale gasoline is in high demand ahead of Harvey's landfall. The storm, which has now strengthened to a category 1 hurricane, has forced oil refiners and terminals to shut operations. Conventional gasoline's spread against the futures market hasn't been this strong in a year, and moved to a premium for the first time since February.
Watch Next: Oil Markets Brace for Hurricane Harvey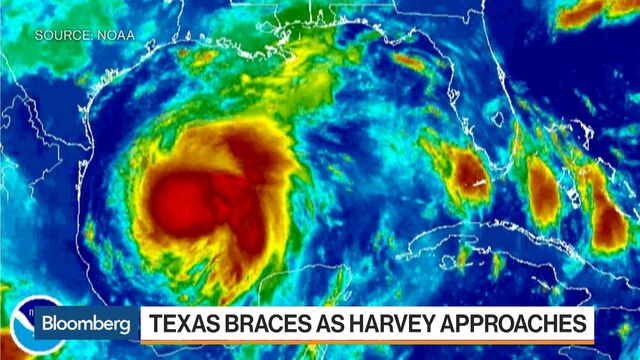 Before it's here, it's on the Bloomberg Terminal.
LEARN MORE