Obamacare Plans Will Be Sold In Every U.S. County Next Year
By and
CareSource to sell coverage in county where Anthem pulled out

Move means no U.S. counties will be without coverage for 2018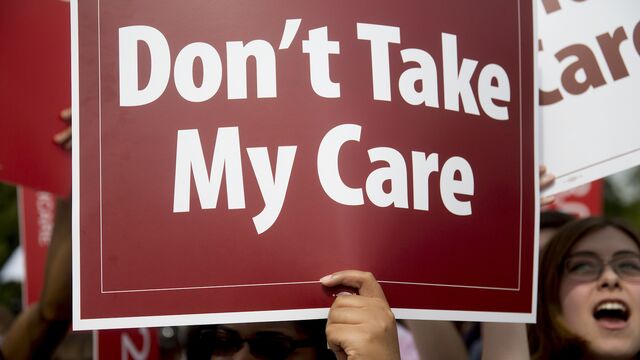 Follow @bpolitics for all the latest news, and sign up for our daily Balance of Power newsletter.
Obamacare plans will be sold in every part of the U.S. next year after an insurer agreed to do business in a small Ohio county, overcoming predictions that some Americans wouldn't have access to coverage under the law in 2018.
Ohio announced Thursday that health insurer CareSource will offer Affordable Care Act coverage next year in Paulding County. The county, in the northwest corner of the state, had been left without ACA coverage for 2018 after Anthem Inc. said in June it would pull out.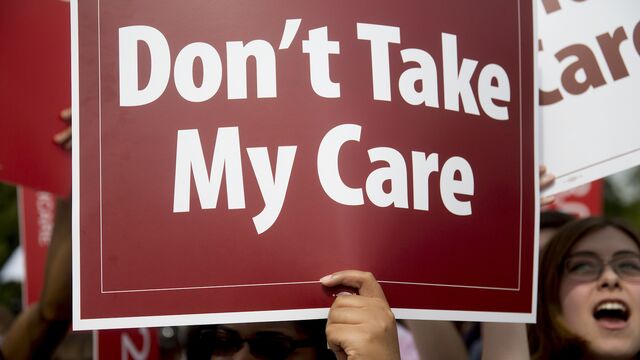 State regulators have been negotiating with insurers to sell plans in counties where other plans, including many of the large, publicly traded companies, pulled back from the law. While people in places without Obamacare plans would have been able to buy health insurance, they wouldn't have access to the subsidized coverage that's available under the law.
"Our decision to offer coverage in the bare counties speaks to our mission and commitment to the marketplace and serving those who are in need of health care coverage," said CareSource Chief Executive Officer Pamela Morris, in a statement with the state announcing the expansion.
Ohio's insurance regulators have found insurers to cover about 20 counties that could have been left without Obamacare coverage. Without new plans, about 11,000 people who bought Obamacare coverage in the counties would have been unable to in 2018, according to the state. Regulators in states including Nevada, Indiana and Missouri have also persuaded insurers to enter new counties to ensure counties wouldn't stand empty.
"There is a lot of uncertainty facing consumers when it comes to health insurance and these announcements will provide important relief," Ohio Department of Insurance Director Jillian Froment said in the statement.
Few Choices
Even though all counties are now covered, consumers still face few or no choices in some places because of the pullbacks. About 23 percent of Obamacare customers, or 2.5 million people, live in counties where only one insurer plans to offer coverage next year, according to data compiled by Bloomberg. Another 26 percent are in counties with two options.
The Trump administration, which has backed efforts to repeal the Affordable Care Act, had pointed to the potentially bare counties as evidence the law was falling apart. Matt Lloyd, a spokesman for the Department of Health and Human Services, said the law has still "failed to deliver."

"On Obamacare's exchanges premiums continue to surge, insurers continue to abandon wide swaths of the country, and choices continue to vanish," he said by email.
On Thursday, for example, the New York hospital system Northwell Health said it would wind down its CareConnect Insurance Co. business, which offered individual and small-group Obamacare plans. Northwell started the business in 2013 to serve people in Obamacare.
The health system -- New York State's biggest -- blamed the federal government for failing to stabilize the law's markets. Many insurers have said the Trump administrations threats to let Obamacare wither have caused them to raise rates or reconsider their participation.
"It has become increasingly clear that continuing the CareConnect health plan is financially unsustainable, given the failure of the federal government and Congress to correct regulatory flaws that have destabilized insurance markets and their refusal to honor promises of additional funding," said Michael J. Dowling, Northwell's chief executive officer.
Dowling said Northwell saw "no viable path to profitability in the foreseeable future" for the business.
Before it's here, it's on the Bloomberg Terminal.
LEARN MORE