Trump Adds Afghanistan to List of Issues That Defy Easy Fix
By
Vows on health, taxes, immigration look different in office

Open-ended troop commitment risks alienating core followers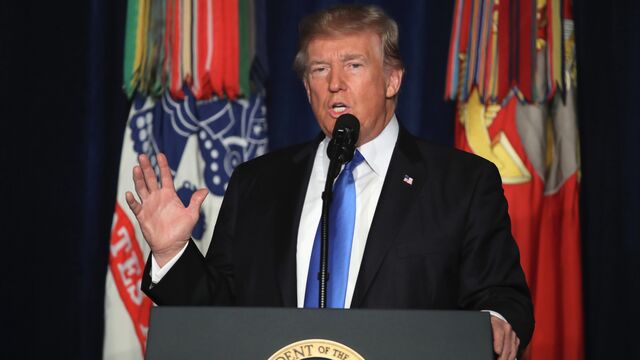 Follow @bpolitics for all the latest news, and sign up for our daily Balance of Power newsletter.
Donald Trump vowed as a presidential candidate to reduce America's military involvement abroad and quickly defeat Islamic State terrorists. His announcement of an open-ended commitment to Afghanistan to battle jihadists is a concession that as president he cannot meet either promise.
Trump's shift on Afghanistan is the latest indication of how difficult it has been to deliver on his "only I can fix it" campaign theme, as setbacks and delays on issues including health care, immigration and a tax code overhaul have defied his assurances of easy answers to vexing problems.
"My original instinct was to pull out, and historically I like following my instincts," Trump said on Monday. "But all of my life I heard that decisions are much different when you sit behind the desk in the Oval Office."
In his prime-time address, Trump stood before a gathering of troops and invoked his study of Afghanistan "in great detail and from every conceivable angle" and months of deliberations by "my cabinet and generals." He said he will keep American forces engaged there as long as it takes to bring the Taliban to the negotiating table, giving the green light to a Defense Department plan to send 4,000 additional personnel.

As with his proposals to revamp the U.S. tax code and repeal Obamacare, the president provided relatively few specifics on how he would proceed. He hasn't yet been able to deliver a result on either of those priorities. Yet Trump's move won applause from establishment Republicans including House Speaker Paul Ryan.
"I'm pleased with the decision," Ryan said at a CNN town hall after the speech. "We cannot allow another safe haven for terrorists to materialize again."
Bannon Blasts
But it's unclear whether he can win over voters who elected him on a promise to disentangle the U.S. from long and costly foreign military missions and put "America First." He may hear from them as soon as Tuesday, when he holds a rally in Arizona.
Hours before Trump's speech, Stephen Bannon, the populist architect of Trump's election victory who left the administration on Friday, signaled political danger ahead. Breitbart News, the conservative website where Bannon resumed his previous position as executive editor, published an article Monday headlined, "America First? With Steve Bannon Out, Globalists Push for More War Abroad."
After the speech, the website attacked the announcement as a "flip-flop" and said it was essentially the same policy as the Obama administration without the details.
Vice President Mike Pence disagreed with that assessment in an interview with NBC on Tuesday. "The last administration engaged in a short-term surge and then announced a timeline for withdrawal, emboldening the enemy," he said. Trump provided a whole new strategy of "resolve and commitment" that involves not only Afghanistan, but other countries in the region, he said.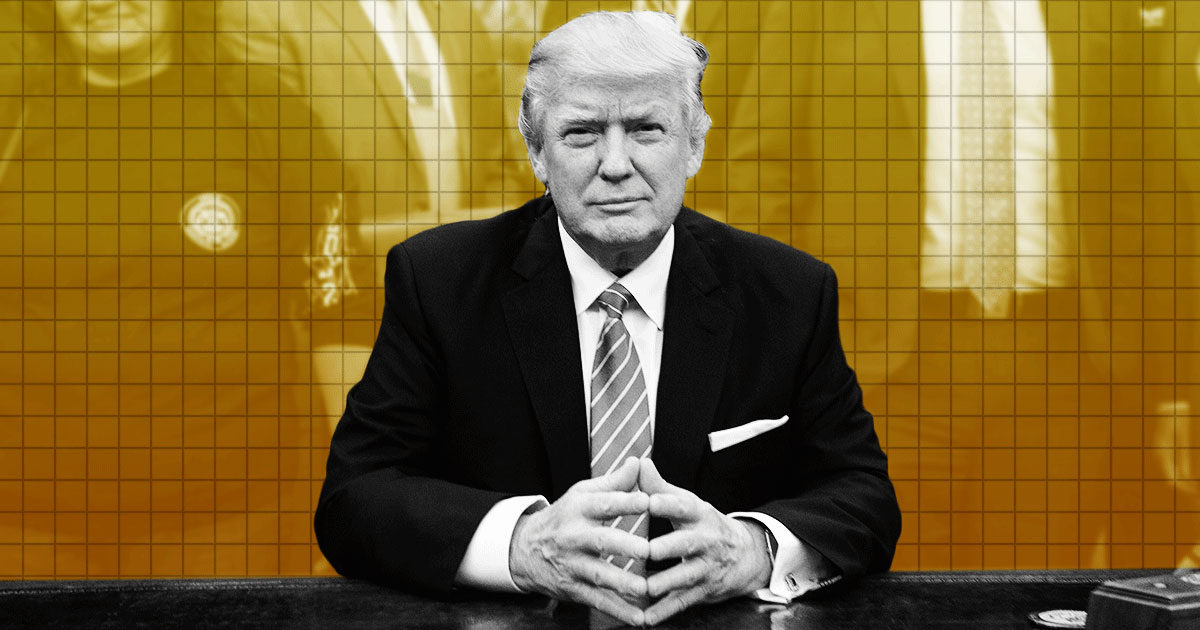 The split between establishment Republicans and energized right-wing insurgents ultimately killed Trump's hopes for a repeal of Obamacare. And these intra-party tensions will likely increase as Trump faces one of the busiest, toughest months of his presidency, with battles over an increase in the legal debt limit to avert a first-ever U.S. default and a clash over federal spending that could shut down the government. 
Measure of Patience
That leaves little time to fulfill another promise, to tackle tax reform this year, which is looking increasingly unlikely.
Alice Stewart, a Republican political strategist who worked for Trump's final primary rival, Senator Ted Cruz of Texas, said the president still should be able to gain a measure of patience for his Afghanistan policy by conveying the long arc of the war there and the time is may take turn around the conflict.
"It isn't a quick fix and he has pulled together teams of the best and brightest and they have determined the best strategy going forward," Stewart said.
How much political distance Trump is willing to risk from his base may become clearer at a campaign rally planned for Tuesday in Phoenix, less that 200 miles from the Mexican border. The president's promises to build a wall along the border and step up deportations of undocumented workers were among the most visceral themes of his campaign.
Increasingly Isolated
He enters the legislative fracas increasingly isolated from the Republican establishment and corporate America after his comments on Aug. 12 violence in Virginia appeared to confer legitimacy on white supremacists.
Foreign policy is one area in which Trump at least as a legal matter has broad discretion to pursue the more isolationist themes he embraced on the campaign trail. Yet for the most part, Trump has instead relented to a more traditional approach advocated by military generals and establishment Republicans.
Faced with the reality of governing, Trump has abandoned campaign pledges to immediately label China a currency manipulator, move the U.S. embassy from Tel Aviv to Jerusalem, cancel the Iran nuclear deal, pull out of the North American Free Trade Agreement, and abandon the U.S. commitment to NATO.
The strategy Trump outlined doesn't represent a major break from the policy followed by the two past presidents, which he roundly criticized as a candidate. A military surge under Barack Obama in 2011 pushed the number of U.S. troops up to 100,000, joined by tens of thousands of allied troops.
Wasted Lives
Trump had previously been a frequent critic of the intervention.
"We should leave Afghanistan immediately. No more wasted lives," he tweeted in 2013. "If we have to go back in, we go in hard & quick. Rebuild the US first."
On the campaign trail, Trump regularly mentioned the trillions of dollars spent on wars in the Middle East, and said he would shift his focus as president to domestic issues. But by then, he acknowledged that the U.S. could not simply leave Afghanistan, where the Taliban had begun gaining ground.
Trump already has shown an increased willingness to use military force. He ordered a missile strike against a Syrian air base after the regime there allegedly used chemical weapons against civilians within the country. This month, he threatened "fire and fury" against North Korea in a confrontation over the country's nuclear weapons and missile programs.
Still, the reversal on Afghanistan carries particular risk with Trump's white, working-class core followers, many of whom have emotional or personal ties to the military and the strain the extended conflicts in the Middle East has placed on service members, said Barbara Perry, a presidential historian at the University of Virginia's Miller Center for Public Affairs.
"It's their sons and daughters who are gone for months and years at a time on these multiple deployments," she said. "It's a huge political gamble for him."
— With assistance by Shannon Pettypiece
Before it's here, it's on the Bloomberg Terminal.
LEARN MORE