technology
Want to Hedge N. Korea Risk? Think Japanese REITs, Asean Stocks
By
S. Korea's tech powerhouses are most vulnerable to escalation

Defensive Japan equities to outperform, Societe Generale says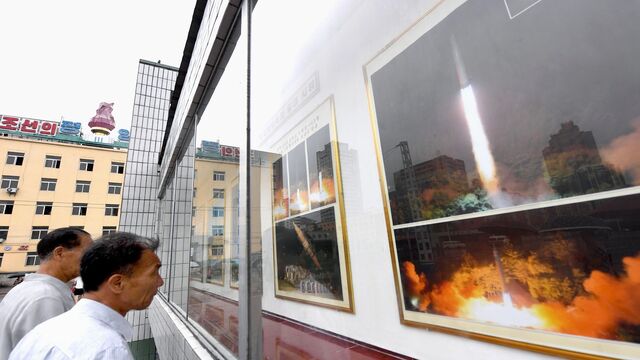 Investors looking for ways to hedge against North Korea risk as war drills get underway should focus on Japanese real estate investment trusts and the Asean markets, according to Societe Generale SA.
Japanese REITs are favored as a safe haven because they offer a 3.8 percent dividend yield, are not correlated with the stock market and outperform when the yen rises, strategists Frank Benzimra and Rajat Agarwal wrote in an Aug. 21 note.
Japan's defensive businesses such as drugmakers, food, land transportation, and information and communications would do better than banks, property and electronic machinery stocks. "Domestic stocks are generally more defensive and less sensitive to JPY fluctuations and we would expect them to outperform exporters."
The analysts are bullish on the region including South Korean shares as they assign a higher weighting to improving fundamentals in Asia than to rising geopolitical risks. Growth in Asean markets such as the Philippines, Indonesia and, increasingly, Thailand is more locally driven, making the nations less sensitive to tensions on the Korean Peninsula, they said.
Read about how war in Korea would impact the world economy here.

South Korea's booming technology sector will be most at risk if tensions escalate into a military conflict, the analysts wrote. Annual military drills between the U.S. and South Korea scheduled to run until the month-end could inflame tensions, they said.
The country is a key supplier to the global technology industry, and significant damage to its production facilities would almost certainly cause severe global disruption.
"On the whole we would go long the market and short the technology sector," they said.
Note: Bargain Hunters See Korea Stocks Value Amid Political Risk
Before it's here, it's on the Bloomberg Terminal.
LEARN MORE