Wal-Mart Extends Online Grocery Home Delivery to Dallas and Orlando
By
Retail giant to use Uber drivers for consumer-good deliveries

Company sees online shoppers spending more on orders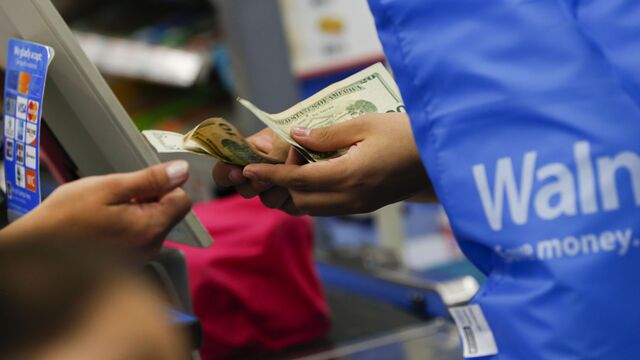 Wal-Mart Stores Inc. has brought its online grocery delivery service to two more cities, extending a program that could attract new customers as it battles Amazon.com Inc. and brick-and-mortar rivals.
The world's biggest retailer is expanding the service to Orlando and Dallas in a partnership with Uber Technologies Inc., whose drivers will make the home deliveries. The service already exists in Denver, San Jose, Phoenix and Tampa.
The move is the latest step in Wal-Mart's broader e-commerce push, which includes curbside grocery pickup in more than 900 locations and two-day free shipping on millions of items. It also comes just a week after German discounter Aldi unveiled grocery home delivery in Dallas and two other U.S. cities, and two days before Whole Foods Market Inc. shareholders are expected to approve the company's $13.7 billion sale to Amazon.
Groceries account for more than half of Wal-Mart's revenue, and the business saw its best sales in five years last quarter. Only 4.5 percent of shoppers made frequent online grocery purchases in 2016, up slightly from 4.2 percent four years earlier despite big investments from companies such as Wal-Mart and Amazon, according to TABS Analytics, a consumer products research firm.
But those who do order their groceries online spend more, Wal-Mart has found. In places like Denver, the service has attracted new customers who never shopped at the retailer before.
"We're working hard to find a way to get you fresh, quality groceries all while keeping a little more time on your calendar," Mike Turner, vice president of e-commerce operations, said in a blog post on the company's website.
Wal-Mart shares rose 0.6 percent to $79.82 at 11:57 a.m. in New York.
Watch Next: Why the Amazon-Whole Foods Deal Is a Game Changer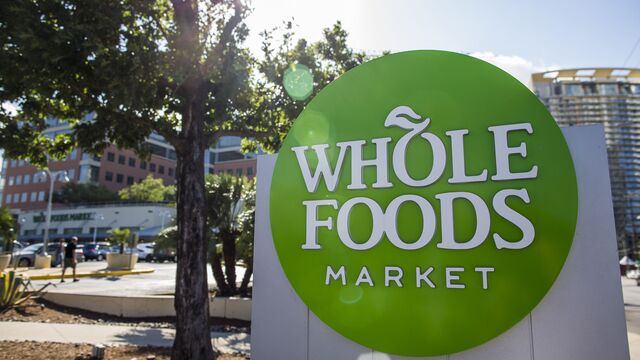 Before it's here, it's on the Bloomberg Terminal.
LEARN MORE