China Expresses 'Strong Dissatisfaction' With U.S. Trade Probe
Bloomberg News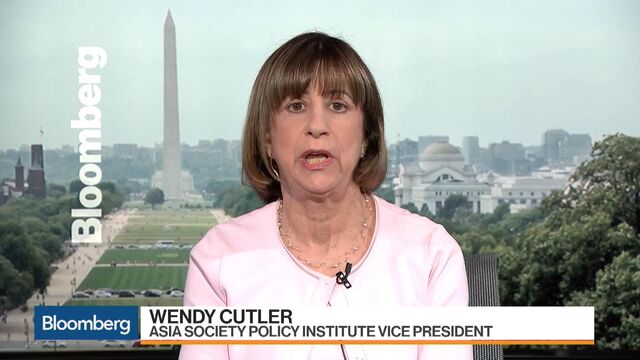 China expressed "strong dissatisfaction" with the U.S. decision to probe its intellectual-property practices and pledged to respond if needed.
The U.S. is irresponsible because it's conducting the review under domestic laws and disregarding World Trade Organization rules, the Ministry of Commerce said in a statement Monday. The accusations against China aren't objective and the probe sends the wrong signal as the countries are already making progress on separate negotiations, the ministry said, adding that the international community and U.S. industries will oppose the investigation.
The response follows U.S. Trade Representative Robert Lighthizer announcing the official start of the investigation Friday in Washington. The U.S. will investigate China's practices on intellectual property, technology transfer, and innovation to determine if the behavior is "unreasonable or discriminatory" or restricts U.S. commerce, he said in a statement. President Donald Trump earlier this month asked him to consider such a move.
Read More: U.S. Begins Investigation of China's IP Practices
The Commerce Ministry said the U.S. should work with China to press ahead on the one-year economic cooperation plan and keep bilateral economic ties on a healthy and stable track. It urged the U.S. to respect multilateral trade rules and act prudently, adding that the country will monitor the probe's progress and take appropriate measures to defend China's rights.
— With assistance by Miao Han, and Jessica Sui
Before it's here, it's on the Bloomberg Terminal.
LEARN MORE