Ackman Slams `Insular' ADP After Company Rejects Board Nominees
By and
Company to nominate all 10 existing directors for the board

Ackman has said ADP stock could double by 2021 with changes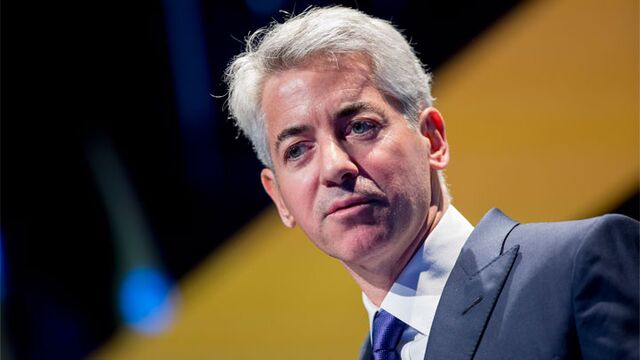 Activist investor Bill Ackman accused Automatic Data Processing Inc. of being insular and lacking perspective after the company rejected his three nominees for the board of directors.
ADP said Monday that Ackman's nominees for the board of directors, which included the billionaire himself, are no improvement on the current board, setting the stage for a proxy battle at the payroll and human resource outsourcing provider.
"The fact that the board believes that the company's largest owner with an 8.3 percent stake does not deserve even one board seat speaks to their insularity and lack of shareholder perspective," Ackman said in a statement.
Instead of adding any of Ackman's nominees, which included the billionaire himself, ADP will nominate its 10 existing directors for re-election at the annual meeting later this year, the Roseland, New Jersey-based company said in a statement Monday. In spurning Ackman's candidates, the board voted unanimously to follow the recommendation of its nominating and corporate governance committee, according to the statement.
"We have determined that adding Mr. Ackman's nominees would not be an improvement," ADP Chairman John Jones said. "Unlike Mr. Ackman's nominees, ADP's directors have a deep understanding and appreciation of the current state of ADP's business and its clients."
Ackman's Pershing Square Capital Management this month unveiled an 8.3 percent stake in ADP and began a campaign to shake up the outsourcing giant. Alongside himself, Ackman had proposed Veronica Hagen and Paul Unruh for the board.
Read Gadfly on why Ackman's ADP rejection should make him rethink his approach
Ackman said in a 3 1/2-hour webcast Thursday that his push for change at ADP has been met by hostility from management and skepticism from analysts. The billionaire investor's criticisms centered on the inefficiencies and lack of innovation at the company as a result of its "buy not build" strategy for expanding its offerings, a lack of integration of those acquisitions, and what he claimed was a bloated and insular corporate structure.
Ackman said he believed changes at ADP could drive the share price to as much as $255, more than double its current level, by June 2021, and that the company would likely need a new chief executive officer.
He said Monday that ADP was quick to dismiss the presentation, issuing a press release just two hours later offering no explanation as to how it would address the concerns.
ADP has repeatedly rejected Ackman's claims about the company and stood behind CEO Carlos Rodriguez, noting that under his almost six-year tenure, the company has returned 202 percent to shareholders. The company said Monday it was committed to best-in-class corporate governance and that its board, which includes four directors who have joined since 2014, possesses a broad spectrum of relevant leadership skills and experience.
The company's shares have declined 7.3 percent to $102.95 since their close in New York trading on Wednesday, before Ackman's presentation.
Before it's here, it's on the Bloomberg Terminal.
LEARN MORE