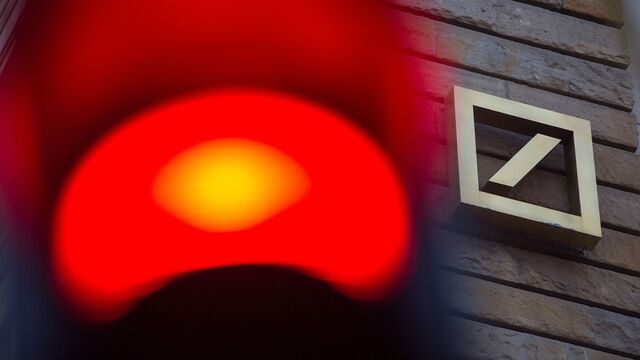 Deutsche Bank AG, Europe's largest investment bank, in March announced it would give up on a two-year attempt to sell Postbank, the domestic retail lender it acquired in 2010, and instead merge the subsidiary with its other German retail operations. One big reason for the change of heart, according to Chief Executive Officer John Cryan, was his confidence that regulators would allow what they had denied his predecessors: letting him use Postbank's deposits to finance more lucrative activities in other parts of the company. But now it seems Cryan may have gotten ahead of himself. So what happened?
1. Why does Deutsche Bank need a waiver?

German banking laws generally prohibit parent banks from using all of their subsidiaries' capital to ensure each legal entity can meet individual capital requirements. German financial regulator Bafin and the European Central Bank, which together oversee Deutsche Bank, can grant waivers from the stand-alone capital requirements if they think sufficient safeguards are in place. One example of such a safeguard is a subsidiary's inclusion in group-wide risk management.
2. How important is the waiver?
Postbank's retail deposits of 118 billion euros, when added to the parent bank's other deposits of 581 billion euros, would allow Deutsche Bank to cut overall funding costs because it's paying little or no interest to depositors. Postbank's deposits are mostly being used now to finance low-yielding mortgages, but Deutsche Bank could make more money by using that capital for -- potentially riskier -- transactions in other parts of the bank. While it would take time to convert the mortgages, Postbank has about 14 billion euros in deposits it hasn't lent out and which could be used pretty much right away.
3. Are waivers difficult to obtain?

When announcing the decision in March to keep Postbank, Cryan said he had a "strong degree of confidence" that the waiver would be granted this time around. Still, the process apparently hasn't gone as planned, with Cryan saying in late July that the bank was no longer seeking to get the waiver as quickly as possible and instead would wait for regulators to approve the merger with Postbank. German lawmakers and regulators have tried since the financial crisis to shield retail banks from more market-financed banks to protect deposits.
4. Why the change of heart?
Cryan didn't give much explanation beyond saying on a July 27 conference call that the waiver application and the merger approval "will all be rolled into" one, suggesting that the new approach would be easier. The change came after the bank realized it would need more time than anticipated to answer some ECB questions, according to two people briefed on the matter. The bank is still optimistic it will get the waiver, the people said. Officials for Deutsche Bank and the ECB declined to comment.
5. What happens now?
Cryan said on the July call that the bank would like to get regulators' approval to extend an existing waiver rather than apply for a new one. While regulators would likely still want to see the business plans for the newly merged entity to ensure it's properly safeguarded, extending an existing waiver may be easier than applying for a new one. Answering a question in March, retail head Christian Sewing said that Deutsche Bank's German retail entity, known as Deutsche Bank Geschaefts- und Privatkunden AG, already has a waiver.
6. Would the merger collapse without the waiver?

It's difficult to say. Some of the benefits of the merger do not depend on the ability to use Postbank's capital freely. Deutsche Bank says the Postbank integration will help it cut costs by shedding staff and redundant information technology. Adding Postbank's retail clients to Deutsche Bank's -- lifting the number from under 8 million to about 20 million -- would be a boon, too. Given its improved capital situation after raising 8 billion euros in a stock offering in March and April, Deutsche Bank would probably have the financial means to continue to pursue the merger.
7. What do shareholders think?
Failure to obtain a waiver would constrain Deutsche Bank's ability to use its capital efficiently and potentially raise the ire of shareholders, some of whom doubted the wisdom of the merger to begin with. Perhaps more importantly, it would raise questions about the ability of CEO Cryan and his deputies, Marcus Schenck and Christian Sewing, to deliver on their turnaround strategy at a sensitive point. After losing half its market value at one point last year, paying more than 12 billion euros in litigation charges since the start of 2013, and tapping shareholders for fresh equity, Deutsche Bank has just begun to bounce back.
The Reference Shelf

Before it's here, it's on the Bloomberg Terminal.
LEARN MORE