Teslas of the World a Boon to Aluminum and Copper Too
By
Single-asset gold miners are likely to merge or be acquired

Oil & Gas companies have shorter path to recovery than mining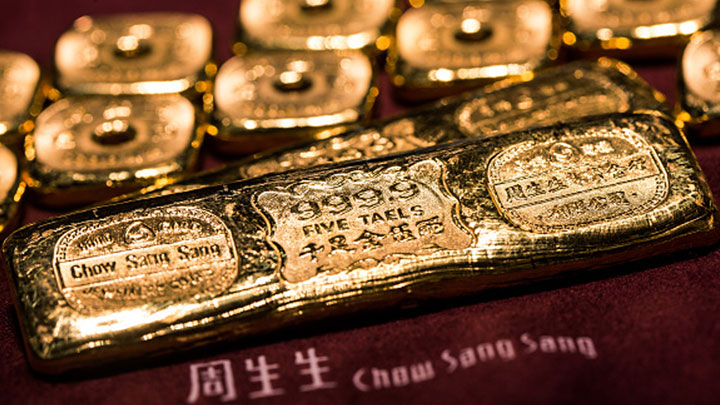 The booming demand for electric vehicles will create demand for more than just lithium or cobalt over time. The switch from gasoline to electric will require a large amount of infrastructure, which takes a lot of copper and aluminum too, according to Franklin Templeton's fund manager Stephen Land.
"With EV push, it's hard not to feel optimistic for aluminum and copper demand," according to Land, 41, who co-manages the roughly $1.08 billion Franklin Gold and Precious Metals Fund. Copper has always seen demand stemming from auto and electronic devices, and this EV push will accelerate that demand.
Aluminum has a lot of supply globally, but most of it comes from China, which is itself trying to reduce output because of environmental issues. This "supply/demand scenario would create an interesting setup over the medium-term" for both metals, according to Land.

Supply disruptions at major mines have also helped to lift copper prices to the highest in nearly three years, while aluminum is the best performer this year on the Bloomberg Commodity Index after the Chinese government ordered output curbs.
Supporting Land's thesis, electric cars contain about three times more copper than a regular vehicle, according to Glencore. Even more is needed for charging stations, with Exane BNP Paribas predicting infrastructure will add about 5 percent to demand by 2025.
Tesla Inc. is among the companies fueling the demand, with plans to produce more than 500,000 Model 3 vehicles annually, its newest electric car aimed at the mass market.
Read more: Electric-Car Revolution Shakes Up the Biggest Metals Markets
Land predicts a copper price of $2.50 to $3.50 per pound as a reasonable range for the industry. At $2.50 per pound, most copper miners are expected to be breaking-even and at $3.50 per pound, miners will be incentivized to bring more copper mines into the market.
Other highlights from Land's interview:
Land also commented on potential mergers in the mining space. Most single-asset gold miners are likely candidates to merge or be taken out. Detour Gold, Pretium Resources, Torex Gold, Guyana Goldfields could be such companies. Centamin is more likely to be a buyer
Mid-cap gold mining companies such as B2Gold provide stronger growth. Within his top 10 holdings, AngloGold Ashanti, Eldorado Gold, Guyana Goldfields are among the companies that seem to have been heavily discounted due to geopolitical risk, even though they have good assets
Sees shorter path to recovery in some of the oil and gas companies versus metals and mining, but he has a positive outlook longer-term for many of the metals and mining companies and remains constructive on the sector
Energy sector has a lot of mechanisms that are starting to be in place, which should help the market stabilize. Also, expectations are fairly low in the oil and gas sector. These could create a shorter road to recovery
Before it's here, it's on the Bloomberg Terminal.
LEARN MORE