Fed Starts to Wonder If Cornerstone Inflation Model Still Works
By
Majority of FOMC participants still committed to gradual hikes

Conviction in inflation forecasts is beginning to fray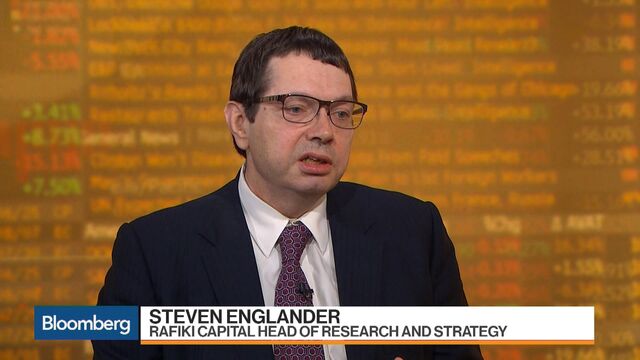 Federal Reserve officials are looking under the hood of their most basic inflation models and starting to ask if something is wrong.
Minutes from the July 25-26 Federal Open Market Committee meeting showed a revealing debate over why the economy isn't producing more inflation in a time of easy financial conditions, tight labor markets and solid economic growth.
The central bank has missed its 2 percent price goal for most of the past five years. Still, a majority of FOMC participants favor further rate increases. The July minutes showed an intensifying debate over whether that is the right policy response.
"These minutes to me were troubling," said Ward McCarthy, chief financial economist at Jefferies LLC in New York. "They don't have their confidence in their policy decisions; and they don't have confidence that they can provide the right kind of guidance."
The FOMC tried hard to avoid that kind of message.
In several passages, the minutes asserted that "most" officials were sticking with a forecast that higher inflation would eventually show up. However, the debate over resource slack models and whether standard data sources were telling them the whole story also showed convictions about their forecast are fraying.

Price indexes have shown unusual inertia even as the U.S. unemployment rate has fallen, matching a 16-year low of 4.3 percent in July.
The U.S. consumer price index rose 1.7 percent for the 12 months ending July, while the Fed's preferred measure, which is tied to consumption, rose 1.4 percent in June. Another gauge calculated by the Dallas Fed, which trims index outliers to highlight the underlying price trend, rose 1.7 percent for the 12 months ending June. That was the same as May, which was down from 1.74 percent in April.
Not 'Useful'
The minutes said "a few" officials described resource slack models as "not particularly useful" while "most" thought the framework was valid.
The committee also pondered a number of theories as to why inflation wasn't responding to tightening labor resources, such as "the possibility that slack may be better measured by labor market indicators other than unemployment."
"It is a battle between data and theory," said Ethan Harris, head of global economic research at Bank of America Corp. in New York.
Read more: Why measuring inflation is a tricky business
If there was a policy cue in the minutes, it was that the majority of the committee and some of its leaders maintain a low bar for further increases, Harris said.
That message was affirmed in an Associated Press interview with William Dudley, New York Fed president and vice chair of the FOMC, earlier this week. Dudley said he would be in favor of another rate hike later this year if growth holds up.
The minutes also included an unusual signal that someone -- possibly in the committee's leadership -- saw additional rate increases as striking the "appropriate balance" on policy goals, dedicating two sentences to the views of "one participant."
"That seems like an awful lot of air time as well as a very definitive answer coming from a mere 'one participant' -- unless that single person happened to be someone really important -- like, I don't know, maybe the Chair?," Stephen Stanley, chief economist at Amherst Pierpont Securities in New York, wrote in a note to clients, referring to Janet Yellen.
— With assistance by Christopher Condon
Before it's here, it's on the Bloomberg Terminal.
LEARN MORE