Trump Adviser Schwarzman Condemns Hatred After Virginia Violence
By
Bigotry, extremism are affront to core values: Blackstone CEO

Merck CEO Frazier steps down from White House business council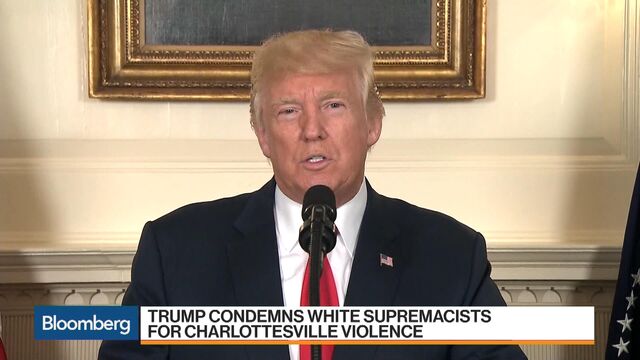 Blackstone Group LP's Steve Schwarzman, who leads one of President Donald Trump's business advisory forums, called for efforts to "heal" wounds and address causes of the violence over the weekend in Charlottesville, Virginia.
"Bigotry, hatred and extremism are an affront to core American values and have no place in this country," Schwarzman said in an emailed statement Monday. "Encouraging tolerance and understanding must be a core national imperative and I will work to further that goal."
Schwarzman is chairman of Trump's Strategic and Policy Forum, a group of business leaders who advise the president on job creation and economic growth. Tensions between executives and the administration rose Monday after Merck & Co.'s chief executive officer, Ken Frazier, resigned from a different White House business council, citing a need to "take a stand against intolerance and extremism."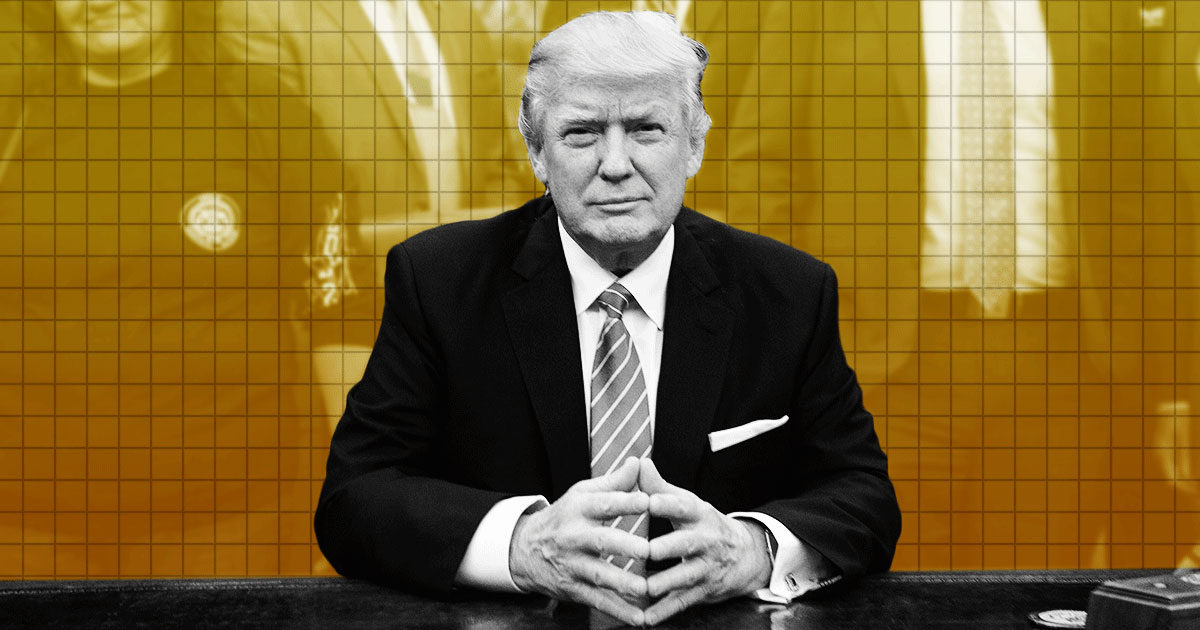 Trump was widely criticized by U.S. lawmakers and other officials for not denouncing white supremacists in a statement on Saturday in which he said "many sides" were at fault for the violence. One woman was killed and many others were injured after a man in a car rammed a group of counter-demonstrators during a daylong melee in Charlottesville, where white supremacists and other hate groups had gathered to protest the removal of a statue of Confederate General Robert E. Lee.
On Saturday, at a party in East Hampton raising money for Harlem's Apollo Theater, Schwarzman questioned criticism of Trump's response, saying he didn't think the president's comment faulting "many sides" for the violence was far-reaching.
Speaking from the White House on Monday, Trump denounced white supremacists and called racism "evil."
"To anyone who acted criminally in this weekend's racist violence, you will be held accountable," Trump said, calling for unity.
The advisory group led by Schwarzman continues to test relations between the administration and top U.S. executives. Former Uber Technologies Inc. CEO Travis Kalanick resigned from the forum in February after Trump's stance on immigration triggered criticism of the entrepreneur from customers and drivers.
In June, shortly after Trump said the U.S. would leave the Paris climate accord, Tesla Inc. CEO Elon Musk and Walt Disney Co. CEO Bob Iger quit the group.
For those remaining, there's been little activity to show for the forum's efforts, people familiar with the matter said earlier this month. The administration hasn't convened the groups for months or set firm dates for future meetings, the people said.
Schwarzman, 70, is the co-founder and CEO of New York-based Blackstone, which manages $371 billion in private equity holdings, real estate, credit and hedge funds. He has a net worth of about $11.8 billion, according to the Bloomberg Billionaires Index.
(A previous version of this story corrected the spelling of Virginia in the headline.)
— With assistance by Cynthia Koons
Before it's here, it's on the Bloomberg Terminal.
LEARN MORE