Kellyanne Conway Takes Steps to Sell Her Consulting Firm
By
Receives deferral of capital gains on sale of Polling Company

Tax break available to officials who divest to avoid conflicts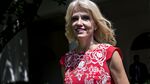 Follow @bpolitics for all the latest news, and sign up for our daily Balance of Power newsletter.
Kellyanne Conway, a senior adviser to President Donald Trump, has taken steps to sell her political consulting firm, according to a document released Monday by the federal Office of Government Ethics.
Conway received the right to defer capital gains taxes for her sale of the Polling Company/Woman Trend, the documents show. She had valued her 100 percent stake in the firm at between $1 million and $5 million on a personal financial disclosure form that the White House released in March.
Federal law allows executive-branch employees to seek such deferrals when they're required to sell assets in order to comply with conflict-of-interest laws. Conway also received the right to defer capital gains taxes on the sale of stock in five publicly traded companies: Altria Group Inc., Kraft Heinz Co., Pfizer Inc., Philip Morris International Inc. and Mondelez International Inc.
On her financial disclosure, Conway said those holdings were worth as much as $180,000. Overall, Conway and her husband, George Conway III, an attorney, disclosed assets worth as much as $39.3 million in March.
Conway, who served as Trump's campaign manager in the final months of the 2016 race, earned $800,726 from the Polling Company that year, according to her disclosure form. The firm said in January that Conway had resigned her position.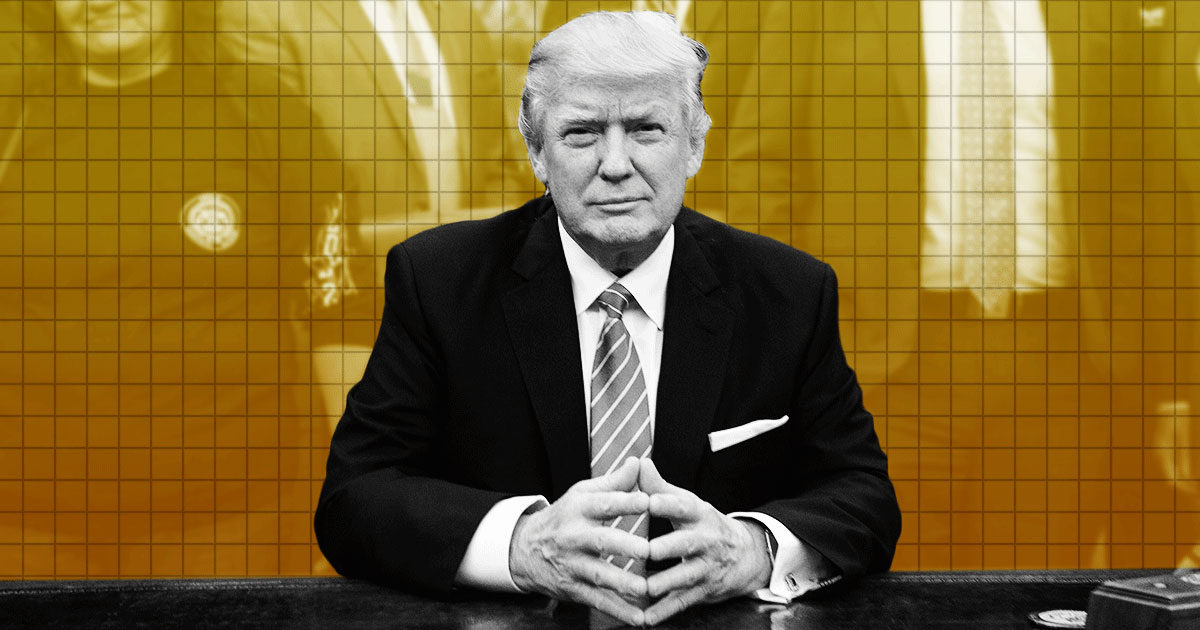 The disclosure doesn't provide information about buyers or potential buyers. A White House spokeswoman didn't immediately respond to a request for comment on Conway's deferral.
Tax Break
In order to receive the tax break, called a certificate of divestiture, officials must receive approval for the deferral of capital gains before selling. Conway received hers on Wednesday. She must invest the proceeds of the sale in Treasury bills or widely diversified mutual funds to receive the deferral. The tax basis she held in the prior assets will simply transfer over to the new ones.
In 2016, Conway's firm earned $1.1 million from the Trump campaign and $328,000 from Make America Number 1, a super-PAC initially formed to back the candidacy of Texas Senator Ted Cruz, according to filings with the Federal Election Commission. Robert Mercer, the co-president of hedge fund-firm Renaissance Technologies LLC and a prolific political contributor, donated $4.5 million to the super political action committee that year.
In her financial disclosure form, Conway listed Reclaim New York, an advocacy group set up by Mercer's family to promote transparency and tax cuts, as a client of the firm. She also listed a wide range of conservative and Republican organizations and candidates, including Americans for Prosperity Foundation, Vice President Mike Pence's Indiana gubernatorial campaign, the National Rifle Association and the National Republican Senatorial Committee. Under financial disclosure rules, appointees must list clients that paid them or their firms $5,000 or more.
Conway received a waiver from the White House Counsel's office to participate in "communications and meetings" with former clients of her firm on broad policy matters. Under Trump's ethics pledge, officials were to be banned for two years from any dealings with former clients. The White House released the undated waiver in June.
Democrats had questioned Conway's relationship with the Polling Company. In May, Representative Elijah Cummings, the top-ranking Democrat on the House Oversight Committee, sent a letter to Brett Lloyd, who took over as president and chief executive officer from Conway, requesting information about her relationship to the firm, and whether she had conflicts of interest related to the company's clients.
Before it's here, it's on the Bloomberg Terminal.
LEARN MORE