business
Your Evening Briefing
Here are today's top stories
Bloomberg News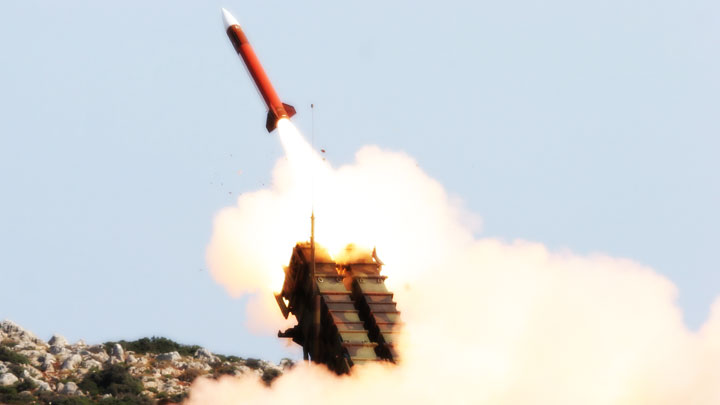 Want to receive this post in your inbox every afternoon? Sign up here.
America may be falling behind, but California is doing just fine. That's according to a new report ranking U.S. cities against the United Nation's wellbeing goals, following a global review that pegged America well behind other developed nations. Four Golden State metro areas topped the urban quality-of-life list. Maybe it's time to move out West?—Katie Robertson
Ray Dalio's quest to outlive himself. Bridgewater's founder has a plan to guide his faithful followers forevermore, even as performance at the world's largest hedge fund falters. The billionaire investor intends to relinquish his co-chairman title within the next five years, with the ultimate goal that his successors not only ensure the firm's culture lasts for the next 100 years, but also that Bridgewater becomes an "everlasting institution."
Trump dials up his warning to North Korea. The president doubled down on his threat of "fire and fury" on North Korea, telling reporters on Thursday that his previous statement maybe "wasn't tough enough." He warned if Kim John Un's regime "does anything" to the U.S. or an ally, "things will happen to them like they never thought possible." Trump spoke in Bridgewater, New Jersey, where he is on a working vacation.
Blue Apron shares are now worth far less than one of its meals. Less than two months after going public, the meal-kit company's shares have fallen almost 50 percent to about $5. In its first earnings report as a public company, Blue Apron managed to beat analysts' estimates on revenue, but that was the only good news.
A longtime Uber executive is stepping down after a tumultuous year. Ryan Graves, an integral figure in the early days of Uber, serves as senior vice president of operations and is on the executive leadership team tasked with running the business in Travis Kalanick's absence. He will relinquish those positions in mid-September, but will remain on the board to help the company's search for a CEO.
A new way to tell your airline you hate it. Most airlines offer one-way texting, happy to inform you about a gate change or flight delay via your mobile device. Some carriers see the phone chat as a key to better customer service and are getting in on two-way texting, inviting you to ask questions—and maybe even complain.
Live that McLaren life for $2,500. McLaren's expansion last year—when sales in North America more than doubled—was spurred by offering leases through Ally Financial. A 650S leases for maybe $3,500 a month, but you can drive a 570S for more like $2,500 a month. That's still not peanuts, but it's a pretty reasonable way to get into a brand that until recently was known only for world-class race cars.
Before it's here, it's on the Bloomberg Terminal.
LEARN MORE